Established in 1954, the Unified Department of Surgery today has over 130 surgeons based in Saskatoon, Regina and Prince Albert supported by 60 residents and fellows in our postgraduate training programs.
The Department of Surgery philosophy is based in the highest sense of ethical integrity, humanistic values and professional standards. Our faculty is committed to promoting excellence in all surgical specialty areas and to the highly personalized treatment of patients and their diseases. The vision for the Department of Surgery is to grow and establish its position as the premier center for best patient care based in service excellence, research and innovation. A fundamental responsibility of our faculty is to train the next generation of surgeons and researchers, along with supporting innovation at all levels of the surgical sciences.
Our commitment is to provide world-class care to the citizens of Saskatchewan by creating an educational environment of innovation and collaborative research. We strive to be one of the leading surgical departments worldwide.
Surgical Divisions
Divisions within the Department of Surgery
Continuing Medical Education
Members of the Department of Surgery participate extensively in continuing professional learning (CPL) programs through attendance at various educational conferences, and recognizing that many faculty are committed to educational programs of National, North American or International specialty societies, including the

 
Royal College of Physicians and Surgeons of Canada
Surgical Skills Lab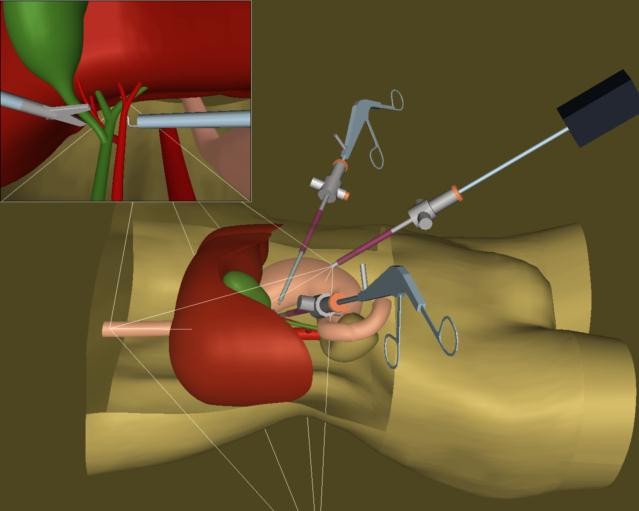 The Surgical Skills Laboratory (formerly Microsurgery Laboratory) is utilized by undergraduate and postgraduate trainees in the Colleges of Medicine and Dentistry. Basic surgical skills are taught to undergraduate dental students on an individual basis (Thursday afternoons) and to undergraduate medical students in year 2 (groups of two to three; Thursday mornings) and in year 3 (groups of two to five) at the start of each general surgical rotation. A suture refresher course is held in January during orientation for clinical clerks.

Postgraduate trainees in the Core Surgery Program develop microvascular skills during the Plastic Surgery rotation. The Surgical Skills Laboratory is also used for the Advanced Surgical Skills Course (directed by Dr. R. Kennedy).  Basic surgical skills are also taught to postgraduate trainees in the Departments of Obstetrics and Gynecology, Opthalmology Family Medicine, and Emergency Medicine.

The laboratory is also used for the Basic Surgical Skills Course, required by all researchers at the University of Saskatchewan. In previous years, the laboratory was used for small animal research, and still retains this capacity.

Contact:
Leona Boyer, RVT, Coordinator 
Room B410 Health Science Bldg
Phone: (306) 966-8212
Email: leona.boyer@usask.ca
Surgical Humanities
THE HUMANITIES IN THE LIFE OF A SURGEON
The objectivist approach to medical education has been quite correctly credited with the major breakthroughs that have made all our lives unimaginably better than even a century ago. The scientific method has been the backbone of this progress and this breaking down of disease processes into verifiable, component parts is of course, a core part of the life-long education of the surgeon, beginning at medical school.
However, a coming together of the individual and societies, the subjective experience of disease by the patient and an education and engagement in the hopes, fears, doubts, joys and sorrows that are an integral part of the human condition, has not had anything like the same emphasis in medical education. This is partly because we do science so well.
But the experience of the two world wars taught us that science and its phenomenal triumphs, when divorced from the spiritual, moral, ethical and humanistic narrative works powerfully and tragically for the destruction of the very thing it was meant to preserve.
At its most basic level an education and engagement in the medical humanities makes us more fully human. The human narrative must inform a study of human disease. And without such an education and engagement, physicians will become well-trained scientific purveyors of pills, potions (and operations) without ministering to the whole individual with compassion, understanding and empathy.
The Surgical Humanities Program within the Department of Surgery seeks to educate and engage surgeons, residents and medical students in the humanities. Music, art, literature, philosophy, drama, languages and the history of surgery are all being recruited in this effort and avenues of active involvement and research in the surgical humanities are offered. It promises to be an exciting journey - please come, join us.
Francis Christian
Director, Surgical Humanities Program
---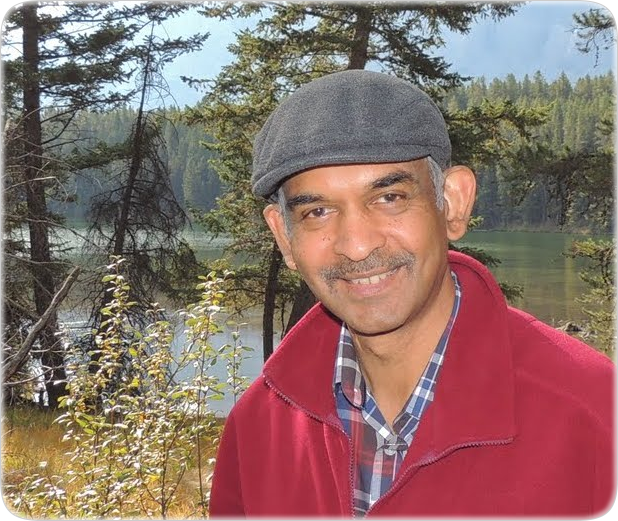 About Dr. Christian

Dr. Francis Christian is a General Surgeon in the Department of Surgery, a poet and novelist. His first collection of poems was published in 2000 and his novel, "Why was she so dear?" is available for Kindle, through amazon.com.
Poetry and surgery are "like the right and left arms of my existence," says Dr. Christian, and he has had a deep interest in the surgical humanities from the start of his career. His surgical education fellowship thesis was on the subject of developing a validated scoring system for an engagement in the medical humanities.
He is looking forward to developing the first Surgical Humanities Program in the country; to be a leader, a beacon, a "light upon the hill" for surgeons everywhere.
Click here to read an article Dr. Christian wrote about Christian Theodor Billroth.
Overview
The Journal of the Surgical Humanities, published semiannually online and in print, seeks to represent the best written, visual and musical work that will illuminate the relevance and importance of the humanities in the life of a physician and surgeon. Thus, it is neither a purely surgical journal, nor a purely humanities based journal. Those who wish to submit to the journal should not, however, be constrained by this description. As a general rule, if you are in doubt about your work's possible significance to the journal, you are encouraged to submit.
Thus, we would be very interested in a surgeon/physician or nurse who seriously engages in writing poetry (regardless of whether it is medically related poetry); or in painting, music, sculpture, or other digitally reproducible art form, regardless of whether the particular work is referenced within a medical context.

Similarly, we encourage submissions from non-physicians and non-surgeons, including amateur and professional artists, musicians and writers as well as humanities scholars, whose work has a medical or surgical theme or suggestion, however slight.
Call for Submissions
Submissions to the Journal will be accepted in two categories:
Written Work: poetry, essays and historical vignettes.
Visual and Musical Work: submissions in digital reproductions, of paintings, photographs, music and sculpture.

All submissions should be sent by email to surgical.humanities@usask.ca
Surgical Humanities Editorial Board
Editor in Chief:  Francis Christian
Editorial Board:
Francis Christian
Ivar Mendez
Taras Mycyk
Justine Pearl
Marlessa Wesolowski
David Swann
Research

Welcome to the Department of Surgery Research!
Research is an essential element of surgery past present and future, a fact that is more relevant in today's rapidly changing world than ever. The Department of Surgery is committed to the development of exciting cutting edge research programs by taking advantage of the natural strengths offered by the Saskatchewan context such as the Synchrotron, the Saskatchewan Cancer Agency, the emerging provincial clinical quality improvement program, the Health Quality Council and a diverse group of University of Saskatchewan Basic Science researchers.
Please feel free to contact me at 306-655-2425 or our Department Chair, Dr. Ivar Mendez at 306-966-8641, if you have any questions about our research programs and how you might fit in — either as a medical student, graduate student, resident, faculty or collaborator.
Dr. Nael Shoman,
Director of Research and Graduate Studies
Department of Surgery, University of Saskatchewan
The Biostatistical Support (BS) is a new Biostatistics resource to clinical researchers at the Department of Surgery, University of Saskatchewan. The creation of Biostatistical resource raised the department to a new level effectiveness and relevance in clinical and health research. This support serving an important role in initiating interdisciplinary, collaborative research among divisions in the Department of Surgery.
Our Vision
The Biostatistical Support will provide the highest quality of services and will promote the highest standards in research.
Our Mission
Our mission is to conduct high quality innovative research, to provide research services and stimulate collaboration amongst investigators from all divisions. We will provide methodological support to clinical and biomedical researchers in a collaborative manner to assist researchers in making the best use of their resources in all phases of  clinical research.
---
To get support
Contact Information
Biostatistical Support - Department of Surgery:
Prosanta Mondal

Royal University Hospital, Room 2708
103 Hospital Drive
Saskatoon, Saskatchewan   S7N 0W8
Phone: (306) 844-1350
Contact
4th floor, Suite B419,
107 Wiggins Road, 
Saskatoon SK S7N 5E5
306-966-8641