Fred H. Wigmore MD, FRCSC, FACS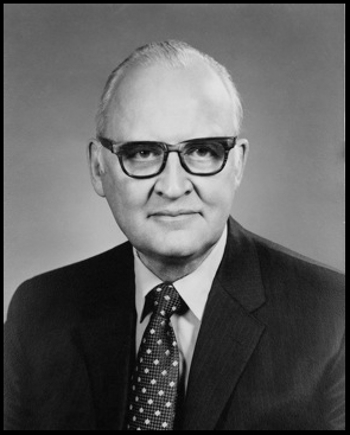 Dr. Frederick Henry Wigmore Senior
 

was born in Prince Edward Island on November 06, 1907. He received his BA in English from Mount Allison University, Sackville, New Brunswick and M.D. at Dalhousie University, Halifax, Nova Scotia. He then continued with surgical residency at Toronto General Hospital. Originally Dr. Wigmore studied theology, but made the switch to medicine upon the advice of Dr. Charlie Gass at Mount Allison. (He later recruited Charlie's son, Dr. Dave Gass, to the Moose Jaw Clinic.)
Fred and Beth were married in 1939 and moved to Moose Jaw where Fred began working at the Moose Jaw Clinic until his 65th birthday in 1972. He started his own private practice and retired in 1985 at age 78. Fred and Beth were the parents of Barrie, Barbara, Marjorie, Connie and Fred.

 
Moose Jaw was one of the best medical centres in Western Canada when Dr. Wigmore joined the staff. This continued for 30 more years as a result of Dr. Heal recruiting Dr. Wigmore and Dr. Don Moore. All three were chief residents at the University of Toronto together - a great coup by Dr. Heal. In those days, doctors often wrote off medical bills for families they knew were too poor to pay. Dr. Wigmore was here when the battle over Medicare erupted. He was one of the many doctors who at first opposed government control.
Dr. Wigmore had an impressive career in the medical profession. His reputation became known throughout Western Canada and the United States. He became Chief of Surgery in 1946, a position he held for almost 30 years. This was a volunteer position that took a great deal of time for a man already working long hours. At one time he carried half of the surgery in the City. In addition he served as President of the College of Physicians & Surgeons.
He carried memberships in the American College of Surgeons & Physicians and the Canadian Association of Clinical Surgeons. He served as area medical officer for the C.P.R. and was active in the Saskatchewan Medical Association. He also served as a surgeon in the army overseas for four years. It is obvious his medical profession impressed his children as daughter Marjorie became a nurse and son Fred is a doctor in Moose Jaw.
Dr. Wigmore was also a community minded man. He was instrumental in building additions to the Union Hospital. As acknowledgement of his many contributions to the building of the Moose Jaw Civic Centre he was declared Citizen of the Year in 1959, the year the Civic Centre opened. He then went on to serve as its President until the City took over direct control about ten years later.
Dr. Wigmore's contributions to the Chamber of Commerce were immense. He held office in the local Chamber as well as eight years in the Provincial and six years in the National Chamber of Commerce. He was a founding member of the Saskatchewan Cancer Commission, a Worshipful Master in the Masonic Order, and an active member of St. Andrews Church and the Crescent Park Foundation.
In his rare spare time, Dr. Wigmore enjoyed photography, hunting, fishing, and relaxing at his cottage at Buffalo Pound Lake. The Wigmores had many social ties and enjoyed years of coffee and curling parties, when close to 100 people gathered at their home.

 
This amazing individual lived until the age of 91, a leader among men, who was dedicated to his family, his patients and his community.
In honour of his father, Dr. Barrie Wigmore and his wife, Deedee, have funded the Fred H. Wigmore professorship in Surgery in the College of Medicine.