The ultimate goals of equity, diversity, inclusion, justice, reconciliation, anti-racism and anti-oppression are shared by the EDI,
Division of Social Accountability (DSA)
, and
Indigenous Health Committee (IHC)
portfolios. We will partner and work together on many initiatives; however, each unit has specific responsibilities:
For information on EDI in the context of the College of Medicine as a workplace and place of study, please connect with the EDI unit (current page).
For information on health equity, community engagement, curriculum and anti-racism/anti-oppression, please connect with the DSA.
It is important to acknowledge that Indigenous peoples in Canada are recognized as a distinct group by the Canadian constitution, and that great diversity exists among Indigenous peoples. While the EDI and DSA units work to be inclusive of Indigenous priorities and needs, specific resources and initiatives regarding Indigenous health and Indigenization are the responsibility of the Indigenous Health Committee.
Message from the Dean
The USask College of Medicine is committed to being a leader among Canadian medical schools in equity, diversity and inclusion (EDI).
On this page, you will find information about CoM EDI initiatives, as well as resources to help each of us make the college the most inclusive place of work and study it can be. I encourage you to take time to learn more on this page, and return for updates and new information. Do not hesitate to reach out with your thoughts or to get involved in this important work. You will find contact details at the bottom of this page.
If we truly want to be the college of our values and principles, and we truly want to achieve our vision and mission, we must make changes to ensure there is real equity of opportunity, diversity across our full team, and respect for one another. I ask every member of our college community to join in this work and commit to advancing EDI.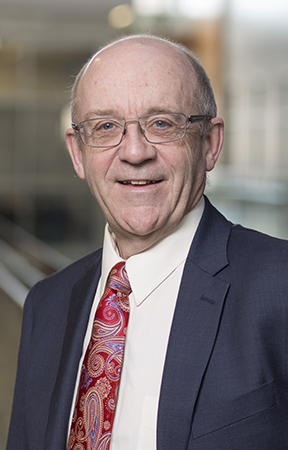 Dean Preston Smith
College of Medicine
Diversity and Inclusion Working Group
Guiding Policies
| | | |
| --- | --- | --- |
| Global, National and Provincial | USask | College of Medicine |
EDI Survey
The purpose of the survey is to establish a baseline of where the College of Medicine is regarding:
the representation of marginalized members
the perception of the inclusivity of college culture
the demographic data needed for accreditation
The survey is anonymous, with strict methods in place to ensure no individuals can be identified, including setting a reporting requirement of a minimum of five respondents for each potentially identifying category (e.g., racialized people).
We understand the fear around sharing pieces of our identities and experiences and will ensure this can be done in a safe manner.  
EDI at USask During COVID-19
Members of the University of Saskatchewan were invited to relay noticeable impacts (whether positive or negative) of the Covid-19 pandemic on EDI. An online survey was used to collect information on incidents witnessed or experienced, concerns, successes, and recommendations. A sample of 234 respondents completed the open-ended survey.
Balance & Belonging Speaker Series
The College will host three speakers per academic year who will present on a range of EDI (Equity, Diversity, and Inclusion) related topics.
Attendees can apply for a Certificate of Attendance, which may be helpful in various applications (i.e. grant applications, promotions material, merit applications, etc) as evidence of EDI activities.
Deadline for Certificate of Attendance applications is Monday, Aug. 30, 2021.
Uncomfortable Truths and Inclusive Excellence in STEM: Building the Toolkit for Change
Dr. Imogen Coe, Professor, Chemistry & Biology, Ryerson University
View Recording