The ultimate goals of equity, diversity, inclusion, justice, reconciliation, anti-racism and anti-oppression are shared by the EDI,
Division of Social Accountability (DSA)
, and
Indigenous Health Committee (IHC)
portfolios. We will partner and work together on many initiatives; however, each unit has specific responsibilities:
For information on EDI in the context of the College of Medicine as a workplace and place of study, please connect with the EDI unit (current page).
For information on health equity, community engagement, curriculum and anti-racism/anti-oppression, please connect with the DSA.
It is important to acknowledge that Indigenous peoples in Canada are recognized as a distinct group by the Canadian constitution, and that great diversity exists among Indigenous peoples. While the EDI and DSA units work to be inclusive of Indigenous priorities and needs, specific resources and initiatives regarding Indigenous health and Indigenization are the responsibility of the Indigenous Health Committee.
Message from the Dean
The USask College of Medicine is committed to being a leader among Canadian medical schools in equity, diversity and inclusion (EDI).
On this page, you will find information about CoM EDI initiatives, as well as resources to help each of us make the college the most inclusive place of work and study it can be. I encourage you to take time to learn more on this page, and return for updates and new information. Do not hesitate to reach out with your thoughts or to get involved in this important work. You will find contact details at the bottom of this page.
If we truly want to be the college of our values and principles, and we truly want to achieve our vision and mission, we must make changes to ensure there is real equity of opportunity, diversity across our full team, and respect for one another. I ask every member of our college community to join in this work and commit to advancing EDI.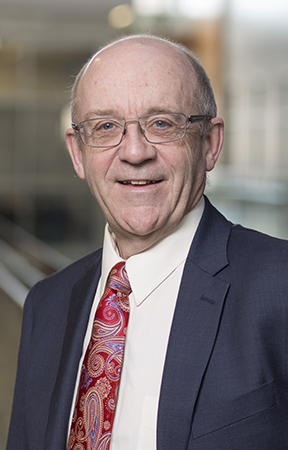 Dean Preston Smith
College of Medicine
Diversity and Inclusion Working Group
The College of Medicine is committed to fostering diversity and inclusion among its faculty, senior academic leadership, and staff in order to advance culturally competent care, education, and high-quality research.
"The terms Diversity and Inclusion (D&I) are used together because of the recognition that simply having diversity isn't enough." (Intercultural Development Inventory, Hammer 2016)
Diversity means having a broad range of characteristics across our faculty, senior academic leadership, and staff represented through our people, perspectives, policies, programs, and practices.
"Inclusion is also needed whereby people can bring to the table their unique experiences, preferences, and strengths without sacrificing and minimizing core aspects of their identity, background, or perspective. Inclusion is leveraging differences in a way that increases contributions for all. Inclusion is the goal." (Intercultural Development Inventory, Hammer 2016)
The College of Medicine supports a climate of respect: people are valued for their contributions in the workplace, and individuals feel safe, welcome, and free from harassment and discrimination. 
"All persons, regardless of disability mental or physical, religion or religious creed, family status, marital status, sex, sexual orientation, race or perceived race, nationality, place of origin, ancestry, colour, receipt of public assistance, and gender identity…" (Saskatchewan Human Rights Commission) are valued for their individuality and contributions to the diversity and functions of the College of Medicine.
Diversity and inclusion are valued and demonstrated within the College of Medicine where a wide breadth of difference in people, ideas, perspectives and experiences is respected, affirmed, and actively supported.  The inclusion of individuals, social groups, and communities that identify with one or more elements of diversity enriches environments and enables an appreciation of, and respect for, the complexity of lived experiences of societal members.
In light of the above, the college is moving forward with Diversity and Inclusion Guidelines outlining our goals and procedures to proactively increase the diversity of our faculty, senior academic leadership, and staff.
The College of Medicine has developed guidelines for diversity and inclusion. An overview of these guidelines is provided below.

Guidelines review - The college's diversity and inclusion guidelines shall be reviewed annually after adoption. Reviews will be informed by metrics collected up to that point. Reviews may also be informed by extant literature or changes in policy at the university level.
Goals and measurement - The designated groups for staff, faculty and senior academic leadership are Indigenous people, women, visible minorities and persons with a disability. All faculty, academic senior leadership, and staff have the opportunity to self-declare in a confidential process that is guided by the university policies and procedures around data collection.
Recruitment and outreach - Through a number of procedures, the college endeavours to recruit diverse candidates. These include language in employee job postings, advertising job postings via designated groups, transparency, diversity among the members of our search, tenure, hiring, merit and promotion committees, through partnerships, and with our commitment to host one diversity stakeholder meeting every year and publish a progress report on diversity annually.
Retention and advancement - Among steps the college will take in this area, we will introduce a mentorship program for faculty and staff to build on inclusion, refine onboarding processes appropriately, and incorporate diversity and inclusion in communications and training initiatives.

Diverse Committee Representation - We will regularly review committee and working group membership with a focus on ensuring diverse representation.

Education and Training - Regular and ongoing professional development opportunities will be offered to promote diversity and inclusion, and these opportunities will be promoted to our faculty and staff, and will provide training in recruitment and retention of diverse employees.
Guiding Policies
| | | |
| --- | --- | --- |
| Global, National and Provincial | USask | College of Medicine |
EDI Survey
Coming Spring 2021
The purpose of the survey is to establish a baseline of where the College of Medicine is regarding:
the representation of marginalized members
the perception of the inclusivity of college culture
the demographic data needed for accreditation
The survey will be anonymous, with strict methods in place to ensure no individuals can be identified, including setting a reporting requirement of a minimum of five respondents for each potentially identifying category (e.g., racialized people).
We understand the fear around sharing pieces of our identities and experiences and will ensure this can be done in a safe manner. Please let Dr. Erin Prosser-Loose know if you have any questions or concerns.
Balance & Belonging Speaker Series
The College will host three speakers per academic year who will present on a range of EDI (Equity, Diversity, and Inclusion) related topics.
Attendees can apply for a Certificate of Attendance, which may be helpful in various applications (i.e. grant applications, promotions material, merit applications, etc) as evidence of EDI activities.
Deadline for Certificate of Attendance applications is Monday, Aug. 30, 2021.
Uncomfortable Truths and Inclusive Excellence in STEM: Building the Toolkit for Change
Dr. Imogen Coe, Professor, Chemistry & Biology, Ryerson University
View Recording