This week's alumni couple is Drs. Norwood Kavanagh (MD'57) and Lois Kavanagh (MD'77).
How did you meet?
We knew each other casually from pre-med classes but began dating in first-year medicine (1953-54) after a friend arranged a sort of blind date.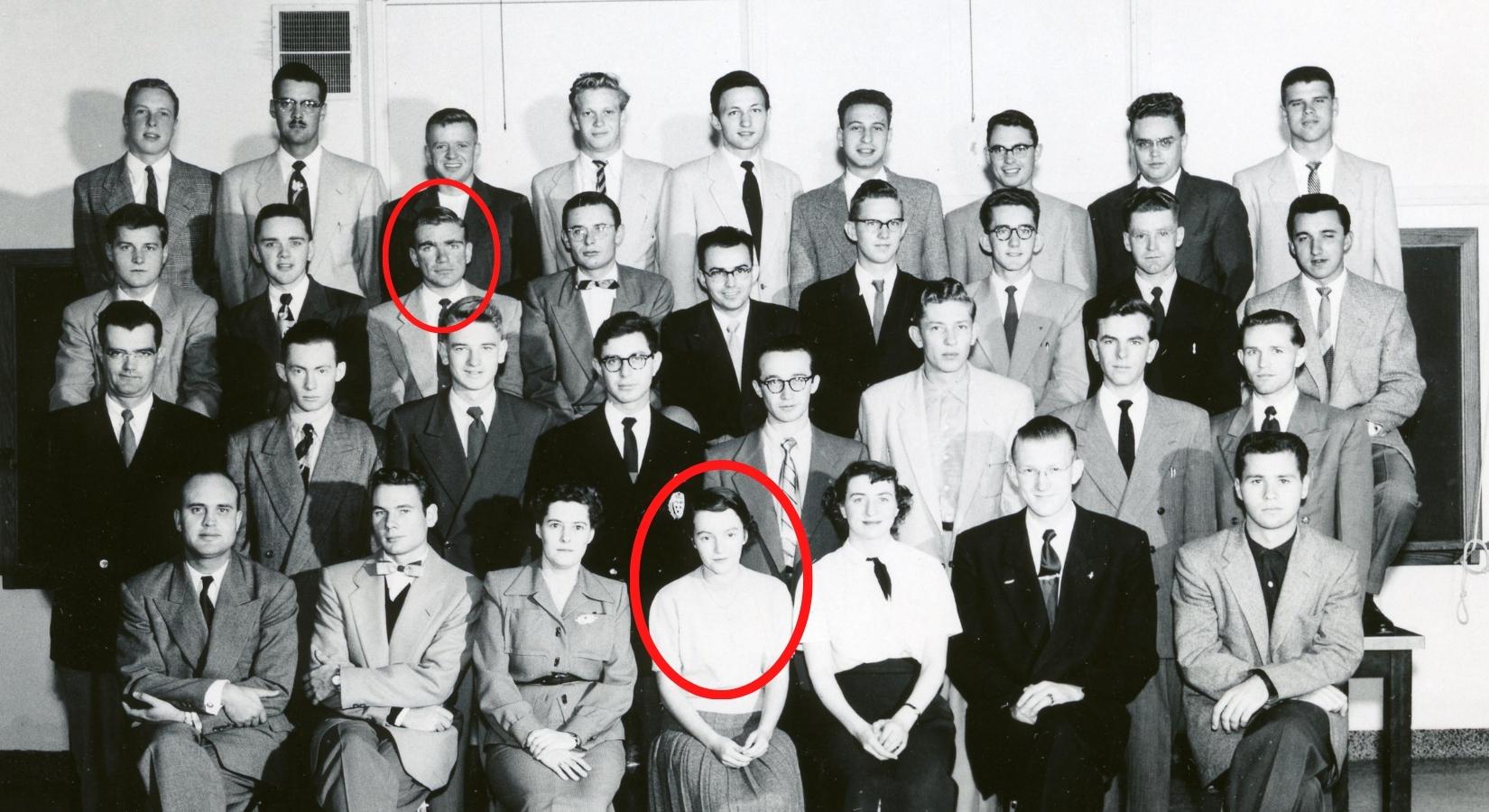 What was the College of Medicine like in the 1950s?
We were in the first class in medicine at the University of Saskatchewan (USask), that were able to take the complete degree here – the class of 1957. There were 29 students in the class, three of them were women. The new medical course was created by a combination of new professors and local specialists. Many of the professors had moved from as far as New Zealand, Montreal and New York to create a new medical school, and you could feel their enthusiasm.                      
Do you have any fond memories and/or funny stories of being together in medical school that stand out?
The situation differed so much from today. The students had less money. There was maybe one or two cars in the class, so if a schedule was at St. Paul's Hospital, the car was packed. We still had lots of fun. One afternoon during a pathology lecture, the car owner and a few of us decided to drive to Regina for a Saskatchewan Roughriders game. We stopped at Lois' house, where her mother tried to provide enough layers to keep us warm and we returned that night.
When did you graduate from the College of Medicine?
Norwood graduated in 1957 and did a junior rotating internship at Royal University Hospital. He then joined a group in Regina and later moved to a rural practice in Radville, Saskatchewan. Norwood returned to general practice in Saskatoon in 1963.
Lois was happily a full-time mother by then and began a part time position in physiology which grew to a full-time research and teaching experience. She later re-entered medical school, graduating in 1977 and completed her internship at Saskatoon City Hospital.
Did you marry? If so, what year?
We became engaged during the second year of medical school and because money was scarce, Lois withdrew at year end to take a position doing tissue culture in the bacteriology department. We married in 1955.
How has the medical profession impacted your relationship?
We feel the shared medical experience strengthened our relationship during all stages of our marriage. We proudly watched a daughter and granddaughter also pursue this life as we have three generations of graduates with an MD from USask.