Born to well-educated parents in Cairo, Egypt, Dr. Gabriel was fortunate to have role models in her life that would instill in her a desire to dream. What she could not have anticipated at the time was just how expansive that dream would become, culminating in her current appointment as President of Rush University in Chicago, Illinois.  
At such a young age, the idea of leading an illustrious career as a physician, researcher, and leader in medical education would have seemed a world away; as it turned it out, it was. 
At the age of 10, Gabriel immigrated to Canada with her parents, Huda and Ezzat, and her brother Sherif (PhD'91). The family settled in Regina, Saskatchewan. It wasn't long before her father, an architect, would begin influencing her career direction. But not in the way he expected or likely hoped for.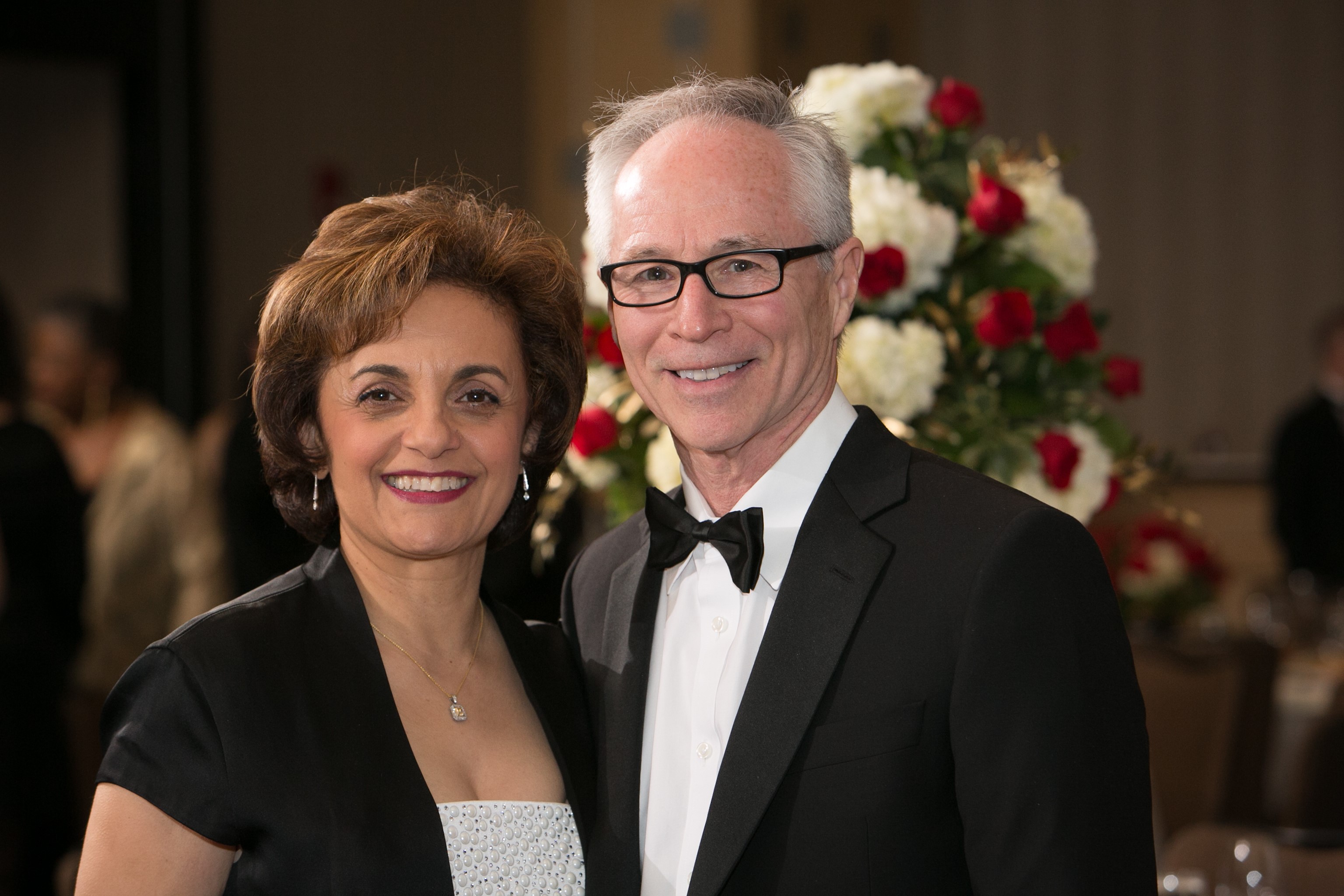 "My dad was always hopeful that I would go into architecture. He sat me down at the drafting table, put a pencil in my hand, and wanted to see what I could do," said Gabriel. "Unfortunately for him, I was horrible at it. Architecture just did not take for me." 
Despite her father's hope of seeing her become an architect, Gabriel gravitated to the medical profession. Physicians were not common in her family, so Gabriel turned to her family doctor, also an Egyptian immigrant, for inspiration. After mentioning to him that she dreamed of becoming a doctor, he told her something that stuck with her
"You are an immigrant and a woman; you have to be prepared to walk an extra mile", to which she simply replied, "no problem, I can do that". She was proud to be a woman and an immigrant, so it never occurred to her that these sources of pride would also serve as obstacles standing in the way of her dream.  
Despite encountering racism and sexism, Gabriel persisted and entered medical school at the USask College of Medicine in the fall of 1978. She has fond memories of playing tennis before class and dancing on the weekends.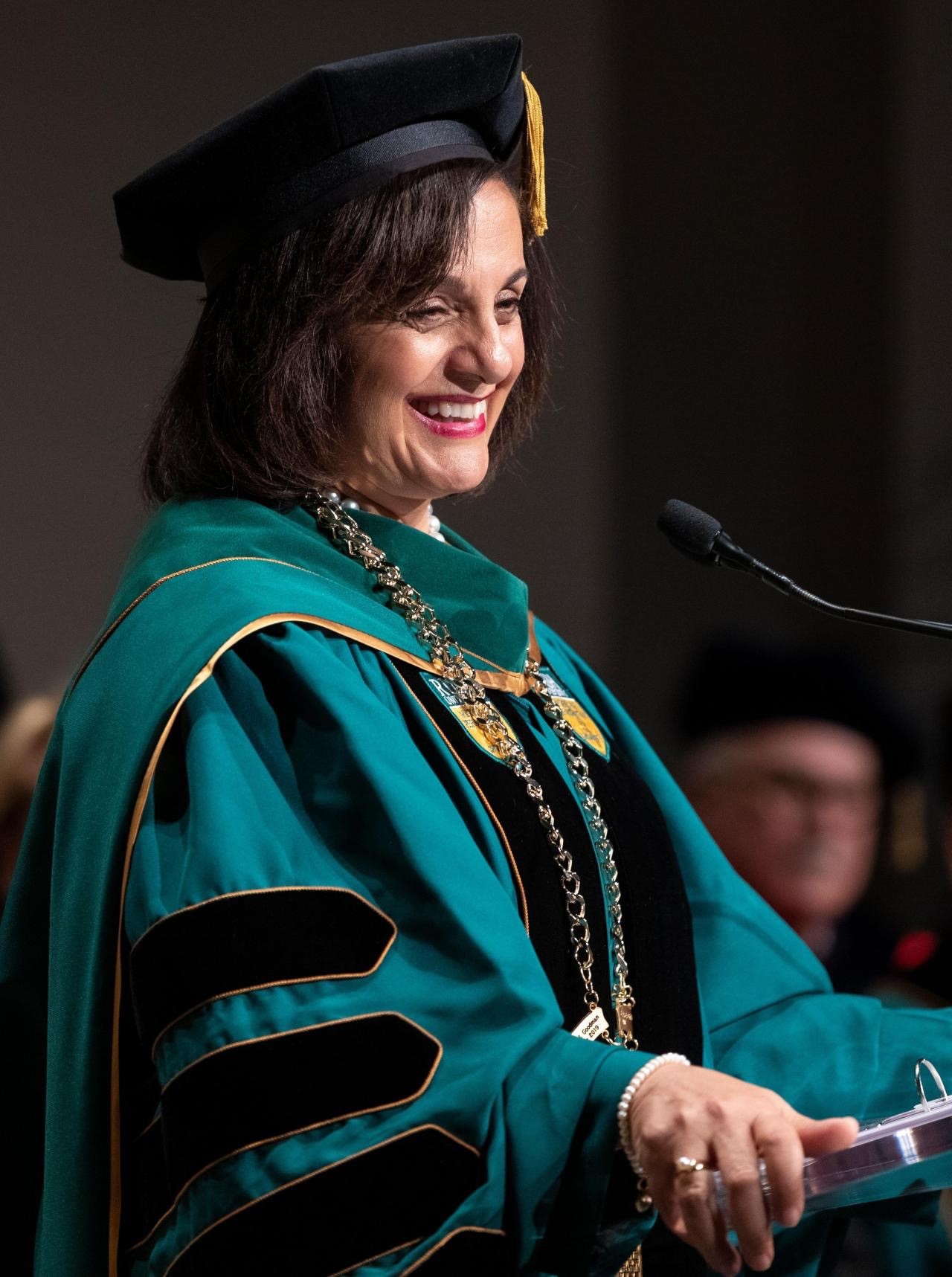 Following graduation from the College of Medicine in the spring of 1982, Gabriel completed her residency and fellowship in rheumatology at the Mayo Graduate School of Medicine in Rochester, Minnesota. She would remain at the Mayo Clinic for nearly 30 years, becoming the William J. and Charles H. Mayo Endowed Professor in rheumatology, and later serving as dean of the medical school.
In 2015, Gabriel was appointed dean at the Rutgers Robert Wood Johnson Medical School in Newark, New Jersey where she continued to lead excellence in medical education. 
By that point in her career, Gabriel had already exceeded what most would consider a lifetime of achievements, perhaps even enough for two lifetimes. However, in 2018 she accepted a joint appointment as Chief Academic Officer and President at Rush University in Chicago, Illinois. 
Despite her successful career, if you ask Gabriel today what accomplishments she is most proud of, she is likely to emphasize her husband Frank and two sons Matthew and Richard – followed closely by her desire to give back to the community. 
When the pandemic hit, several students at Rush University were under sudden financial strain, no longer able to rely on the financial support from their partners as job losses mounted. Gabriel and her team stepped up and found avenues to support students in a time of crisis, through federal grants and donor funds. 
Her pursuit of excellence, commitment to medical education, and dedication to her community is well recognized among her peers. In early 2022, USask honoured Gabriel with an Alumni Lifetime Achievement Award, for her significant accomplishments and contributions since graduating from the university. The college is proud to call Gabriel one of their own and is thrilled to welcome her back to campus for the Award Gala in spring 2022.
"I'm so pleased to offer congratulations from the whole USask College of Medicine team to Dr. Gabriel on her Alumni Achievement Award," said Dean of Medicine Dr. Preston Smith. "Her peers have selected her in recognition of her extraordinary achievements throughout an impressive career marked by a dedication to her profession and community."
Now at the pinnacle of her career, Gabriel has proven to herself and others that anything is possible, by using doubt as motivation and uncertainty as inspiration. While talk of retirement is not yet on the table, perhaps one day she will slow down long enough to fine-tune her tennis and dancing skills, or perhaps pick up a drafting pencil and take up architecture once and for all. With a track record of making her dreams become reality, few would doubt her.