About Us
What we do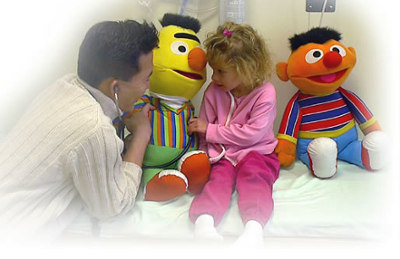 Our Services are offered in Saskatoon, along with numerous traveling clinics that are conducted regularly at sites throughout the province. We are dedicated to providing exemplary health care for children, ensuring excellence in training of future pediatrics health care providers, undertaking meritorious research and advocating for the health and well-being of children and youth.
Programs
The Department of Pediatrics is committed to developing programs that provide the highest standards of education for undergraduate and postgraduate healthcare trainees, as well as for practicing physicians and affiliated pediatric healthcare providers.
Educational programming is provided by members of the Department of Pediatrics in the following categories:
Undergraduate Medical Students (Clinical Sciences)
Final Year Medical Students - Junior Undergraduate Rotating Students Interns (JURSIs)
Pediatric Residents and Residents from other medical disciplines
Community Physicians and Nurses through Continuing Medical and Nursing Education Programs
Please contact us if you would like further information about the educational programming that we offer.  In order to send you more information, be sure to provide the following:
name
title
affiliation
mailing address
telephone number
fax number (if applicable)
email
Thank you for your interest in the Department of Pediatrics Educational Programming.
Our Pediatric Undergraduate Medical Education (UGME) program is designed to be fun, interesting, challenging and to prepare you with the professional attitudes and skills that will benefit you throughout your career - no matter what area of medicine you choose to practice in. 
Our program is structured around two principal parts of your curriculum: 
the Professional Skills program
the Clinical Clerkship program
We offer body system oriented didactic and small group session instruction to medical students in their pre-clinical years.  Final year medical students (JURSIs) rotate through in-patient and out-patient services during a 6-week rotation.  
TBD
Elective Coordinator, Canadian & International Students
---
Professional Skills II
Professional Skills II builds on professional and clinical skills acquired in Phase A to allow students to become increasingly proficient at establishing diagnoses and planning therapeutic interventions. Because of the degree of student / patient interaction during this course, the values and attitudes pertaining to the physician/patient relationship will also be stressed. 
Objectives
Demonstrate how to obtain a patient-centered pediatric history including focused questions that would assist in differentiating etiologies (Medical Expert;  Communicator)Demonstrate a complete pediatric physical examination (Medical Expert)
Synthesize the information, using data gathered from the history and physical examination, into an assessment of the presenting problem, including the most likely diagnosis and a differential diagnosis (Medical Expert, Communicator)
Develop a management plan appropriate for the patient (Medical Expert)
Orally present the case, including history, physical examination, diagnosis and management plan, to the team  (Medical Expert, Communicator)
Compile a written case report (Medical Expert, Communicator)
Collaborate effectively with peer group and the health care team (Collaborator)
Demonstrate appropriate professionalism skills including respect for patients and health team personnel, timeliness, dress, honesty, appropriate boundaries, responsibility, integrity and confidentiality (Collaborator, Professional)
Learning methods

The objectives will be achieved using the clinical learning methods listed below:
Interaction with patients and pediatricians in clinics and on wards
Histories and physical examinations on patients (inpatients / outpatients)
Case presentations on histories and physical examinations
Participation in small group discussions with regards to:
differential diagnosis formulation with respect to system or symptom based complaints
generation of appropriate initial investigations with respect to system or symptom based complaints
Verification of physical findings at the bedside in small groups
---
Clinical Clerkship
ROTATION DESCRIPTION
Duration:  6 weeks
Call:  1 in 4
Vacation/Leave:  5 working days and either the weekend before OR the weekend after; cannot be during the last week of the rotation

ROTATION OBJECTIVES
By the end of the rotation, students will be expected to:
Demonstrate competency (perform an appropriate history and physical examination, synthesize data to arrive at a differential diagnosis, use relevant diagnostic tests, participate in patient care) in the management and treatment of patients with the following conditions (Expert, Communicator, Manager):

Anemia
Respiratory symptom - cough, wheeze, stridor
Fever
Heart murmur
Fluid and electrolyte abnormalities
Head and neck symptom - otalgia, pharyngitis
Rash
GI symptom - vomiting, abdominal pain, diarrhea
Acute CNS symptom - altered level of consciousness, seizures, meningitis
Acute respiratory distress
Sepsis
Child with a chronic illness

Identify and practice elements of anticipatory guidance for patients in the following age categories (Expert, Communicator):

Newborn/infant/toddler
School age/adolescent

Describe the elements of well child care, including (Expert, Communicator):

Stages of normal development
Nutritional issues including appropriate diet and sequencing of infant nutrition

Recognize and provide theclinical conditions in a patient that result in a differential diagnosis, microbial etiology where related, and provide an initial treatment/management plan when possible, for the following (Expert, Communicator):

Failure to thrive
Obesity
Isolated motor/language/social delay
Gross developmental delay
CNS headache
GU (UTI)
Leukemia
Purpura
Osteomyelitis and septic arthritis

Demonstrate competency in the following procedures and skills (Expert):

Otoscopy
Interpret a chest radiograph
Interpret a complete set of vital signs
Perform a complete newborn examination
Perform an assessment of hydration status
Plot and interpret a growth curve

Discuss advantages and disadvantages of pharmacologic and non-pharmacologic treatment modalities based upon the patient's context and issues (Expert, Communicator)
Identify the elements of informed consent (Expert, Communicator)
Maintain clear, accurate, and appropriate records of clinical encounters (Expert, Communicator)
Communicate in a language easily understood by patients and family members (Communicator)
Demonstrate an awareness of cultural and socio-economic issues that impact patient and population health (Expert, Communicator, Professional)
Demonstrate an understanding of and practice evidence-based medicine (Expert, Scholar, Communicator)
Identify and appropriately use resources to improve knowledge base (Scholar)
Demonstrate insight into one's own limitations and methods to improve (Professional, Scholar)
Demonstrate application of an ethical framework in the clinical decision-making process, including patient confidentiality, privacy and autonomy (Expert, Communicator, Professional)
Participate with a team of allied health professionals, respecting individual roles, in the care and treatment of a patient (Collaborator, Communicator)
Demonstrate appropriate professionalism skills including respect for patients and health team personnel, honesty, integrity, altruism, appropriate boundaries, responsibility, timeliness, and striving for personal balance (Prefessional)
Practice the art of comforting patients and alleviating suffering (Communicator, Professional)
Promptly identify emergency situations and respond appropriately (Expert)
Aims of the Course
This course is designed to give the fourth year students instruction in providing care for the pediatric and adolescent patient and to enable the student to recognize the need for referral, when necessary.
The instructional methods used include: informal bedside teaching, formal lectures, outpatient teaching, experience in doctors' offices, experience in special clinics, participation in various academic rounds, and taking part in patient care activities under supervision. This will be supplemented by individual reading about important topics in the pediatric core material. While on the wards, students are expected to take responsibility, under supervision, of the day-to-day care of their assigned patients.
The instructional objectives of the rotation include general pediatric objectives with regard to knowledge, skills and attitudes, and specific objectives related to particular topics and organ systems.
The student will develop clinical skills which include: interviewing the parent and the patient, the taking of a complete history, the performance of a proper physical examination, and the completion of medical records in approved style. The student will also be taught to communicate these facts to other members of the health team at the bedside, during seminar hours, or in the classroom and will be taught to correlate the information obtained into a problem list and make appropriate plans for managing them.
The student will be made aware of the value and application of specialized help from other health personnel and community resources. He/she will be encouraged to make use of the reference library, textbooks, journals, tapes and other resources dealing with clinical pediatrics.
Students are expected to read around their cases and to expand their general pediatric knowledge by independent learning to supplement academic half-day, JURSI seminars and clinical teaching.

STRUCTURE OF THE ROTATION
Saskatoon
Four-week rotation on one of two pediatric inpatient units (Orange, Purple) at Royal University Hospital
Two weeks in Pediatric Outpatient Clinics attending general and subspecialist pediatric clinics as well as Pediatric Emergency shifts and one day in the NICU. Subspecialist pediatric clinics include those that are on-site at the Royal University Hospital, as well as Social Pediatrics and Developmental Pediatrics Clinics. Social Pediatrics are run out of school-based clinics. Developmental Pediatrics clinics are based at the Kinsmen Children's Centre.
The Department of Pediatrics offers funding for 4 years within our core General Pediatric Residency program.
Residents may choose to do 3 core years, and then go on to pursue a fellowship at an institution elsewhere; or stay on to complete their 4th year at the University of Saskatchewan. The Pediatric Residency Program is fully accredited by the Royal College of Physicians and Surgeons of Canada.
The Department offers accredited subspecialty fellowship training in Neonatal-Perinatal Medicine and Neurology.
Core Pediatric Residency Program:
The program endeavours to ensure that residents, upon completion of their training, are well equipped to provide comprehensive Pediatric care to all patients – from consultative Pediatric services to management of the critically ill patient.  
Quick Facts:
We have 26-28 residents within our program
Most of the Pediatric subspecialties are represented. For those that are currently not offered, residents may do an away selective in each of years 2-4, in addition to their elective time
Our Social Pediatrics division provides trainees with the opportunity to learn about access to care through school-based clinics
Dynamic growing Pediatric Faculty dedicated to teaching
Childrens Hospital of Saskatchewan is underway
Objectives for the Pediatric Training Program:
During the 3 or 4 years of training, residents gain competency through comprehensive exposure to a diverse Pediatric population.
At completion of their training, residents are expected to demonstrate competency to practice as a General Pediatric Consultant.
Residents must have met the requirements in all of the 7 CanMEDs Roles.
Residents must demonstrate professionalism; have good communication skills; understand and demonstrate how to collaboratively work within a health care team; advocate for patients and families at various levels; demonstrate the ability to be a self-directed learner.
Knowledge and skills acquired include:
Recognition of normal/variations in normal growth and development of infants, children and youth
Recognition and management of a wide range of Pediatric problems and diagnoses; both common presentations of common problems/uncommon presentations of common problems
Recognition and management of the acutely ill child
Resuscitation of the sick newborn
Critical appraisal, research methodology and application of evidence-based medicine
Teaching and supervisory skills
Royal College of Physicians and Surgeons of Canada: Applying competency-based practices to residency education
To contribute to the success of Canadian physicians and the delivery of high-quality patient care, the Royal College of Physicians and Surgeons of Canada has embarked upon an initiative to introduce competency-based medical education (CBME) in Canadian postgraduate specialty training and in professional practice in Canada. This initiative, called Competence by Design (CBD), aims to enhance patient care by aligning medical education and lifelong learning with evolving patient needs and empowering learners to more fully engage in their education process.
CBD will use time as a framework rather than the basis for progression. It is not anticipated that the duration of training will change for the majority of trainees. Residency programs will be broken down into stages, and each stage will have a series of milestones based on required competencies. These milestones will create more targeted learning outcomes and involve more frequent, formative assessments within the clinical workplace to ensure residents are developing and receiving feedback on the skills they need.
The Royal College anticipates that all specialty and subspecialty programs in Canada will adopt CBD in gradual phases. All disciplines have been divided into seven cohort groups, each of which will adopt CBD at different times. It is anticipated that national implementation of CBD within certain, individual programs could begin as early as July 2017 - with more disciplines to following in subsequent years.
All programs implementing CBD will continue to undergo the same rigorous accreditation processes as traditional programs. All CBD programs (and traditional programs) will continue to lead to Royal College approved certification. Certification for trainees in both CBD and traditional programs will include the completion of a Royal College examination; however, residents in CBD programs will also be assessed against program milestones throughout their training. Within a CBD program, all milestones (documented within an electronic portfolio) and the Royal College examination must be successfully completed to achieve certification.
For more information, please contact the Royal College.
Training Sites:
Saskatoon:
Royal University Hospital - Acute Care, subspecialty training
Alvin Buckwold Child Development Center- Developmental Pediatrics
General Pediatric Consultant Practice
Pediatric School-Based Clinics - Social Pediatrics
Prince Albert
Regina:
Junior Ward Consultant Pediatrics/Child Maltreatment - Pediatric Teaching Unit
Wascana Rehabilitation Center - Developmental Pediatrics
Community Pediatric
Administrative Office:
PGME Program director
Dr. Mark Inman
PGME Co-director
Dr. Erin Woods
PGME Program Administrative assistants
Jeanine Dice
Michelle Haley
Patient and Family Advisory Council
The Patient and Family Advisory Council is chaired by Mrs. Brielle Lepp and works closely with the Department Head of Pediatrics, Dr. Laurence Givelichian.  The Council strives to make positive changes by cultivating respectful empowering partnerships between patients, families, leadership and staff. It  advocates for changes that enhance the delivery of high quality compassionate patient and family centred care.
Goals
• Promote improved relationships between patients, family and staff.
• Provide input into policy and program development, implementation and evaluation.
• Participate in the development and planning of new facilities and facility renovations.
• Channel information, ideas, needs and concerns of patients and families to hospital administration and staff.
• Review issues referred to the council and provide feedback.
• Help to develop or review informational materials for patients or families.
• Participate in education regarding Patient and Family Centered Care throughout the organization.
• Function as a liaison for patients and families serving in a variety of advisory roles. 
Guiding Principles,  Values, and Philosophy 
• Our overriding guiding principles are those at the foundation of patient and family-centred care: respect participation, information-sharing and collaboration. 
• The PFAC will act in congruence with the MCHS Strategic Plan and the SHR Strategic Plan and values: respect, compassion, excellence, stewardship and collaboration. 
• The Council will use collaborative dialogue and decision making processes that balance and respect the knowledge and expertise of the patients/families and the care providers. 
• SHR will encourage participation of physicians and other members of the multidisciplinary care team in activities of the Council. 
• The Council's role is to deal with comprehensive range of issues and ideas regarding family-centred care. While stories of personal or individual experiences with MCHS are welcome as examples, the role of the Council is not to be a support group or to resolve individual issues or concerns. 
• The Council values diversity and promotes understanding and sensitivity towards diverse cultural and lifestyle practices and beliefs. 
Partners
The Department of Pediatrics works closely with the following local organizations: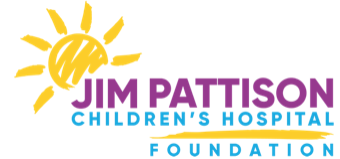 ---
---

Saskatchewan Health Authority
(SHA) - SHA's mission is to "improve health through excellence and innovation in service, education and research, building on the strengths of our people, and partnerships."
---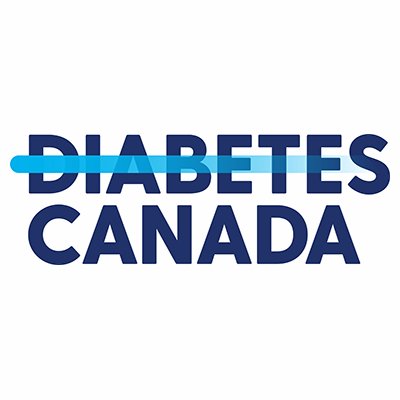 The Canadian Diabetes Association
(CDA) is focused on its mission - "to lead the fight against diabetes by helping people with diabetes live healthy lives while we work to find a cure.  More than 9 million Canadians are living with diabetes or prediabetes, with 90,000 people in the province of Saskatchewan.  Through the work of thousands of volunteers, CDA helps our diabetes community in the areas of programs and services, research, professional educaiton and advocacy."  For more information, visit
www.diabetes.ca
---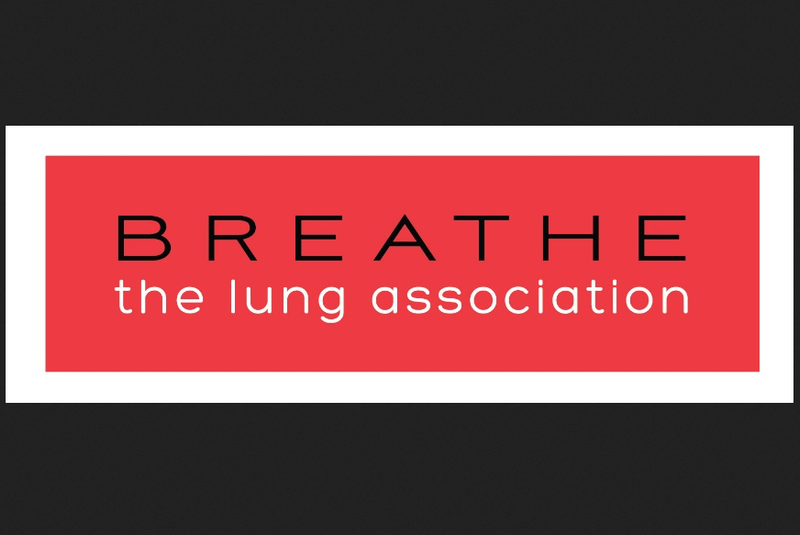 The Lung Association of Saskatchewan
's role is "to improve respiratory health and the overall quality of life through progams, education, research, training, treatment, and prevention of lung disease."  With regards to
pediatric respirology
, the Lung Association supports the children of Saskatchewan in many ways by funding research, providing financial assistance in recruiting a pediatric respirologist, as well as offering training programs for continuing education of healthcare professionals.  For more information, please visit
www.sk.lung.ca
.
---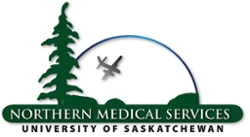 Northern Medical Services
is a Division of the Department of Academic Family Medicine, College of Medicine, University of Saskatchewan, and has a vision of healthy northern communities.  The Division's mandates include a spectrum of medical services from primary medical care and health promotion, specialist medical care, public health, and research and education.  Its mission is to work with northern tribal councils, northern health authority boards, communities, health-related organizations and government to improve the health and wellbeing of northern residents.  For more information, please visit
www.northerndocs.ca
.
---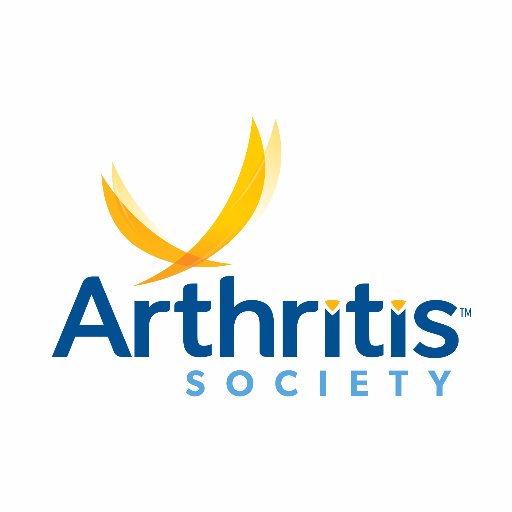 The Arthritis Society
is Canada's only charitable organization that provides leadership and funding for research, advocacy and solutions to improve the quality of life for Canadians affected by arthritis.  For hundereds of Saskatchewan children, the physical pain and disability of arthritis interferes with everyday activities and isolates them from their friends.  The Arthritis Society supports a year-round network of resources to help families manage symptoms.  For more information, please visit
www.arthritis.ca
. 
---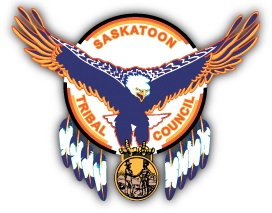 STC
improves the quality of life of First Nations, living on and off reserve, through mutually beneficial partnerships with community organizations and industry. Opportunities for improved living are accessed through second level health, safety, economic development and education programs and services, and community financial investments. Acting as a representative body for seven First Nations, STC employs more than 250 people throughout various locations. More information on the company is available at 
www.sktc.sk.ca
---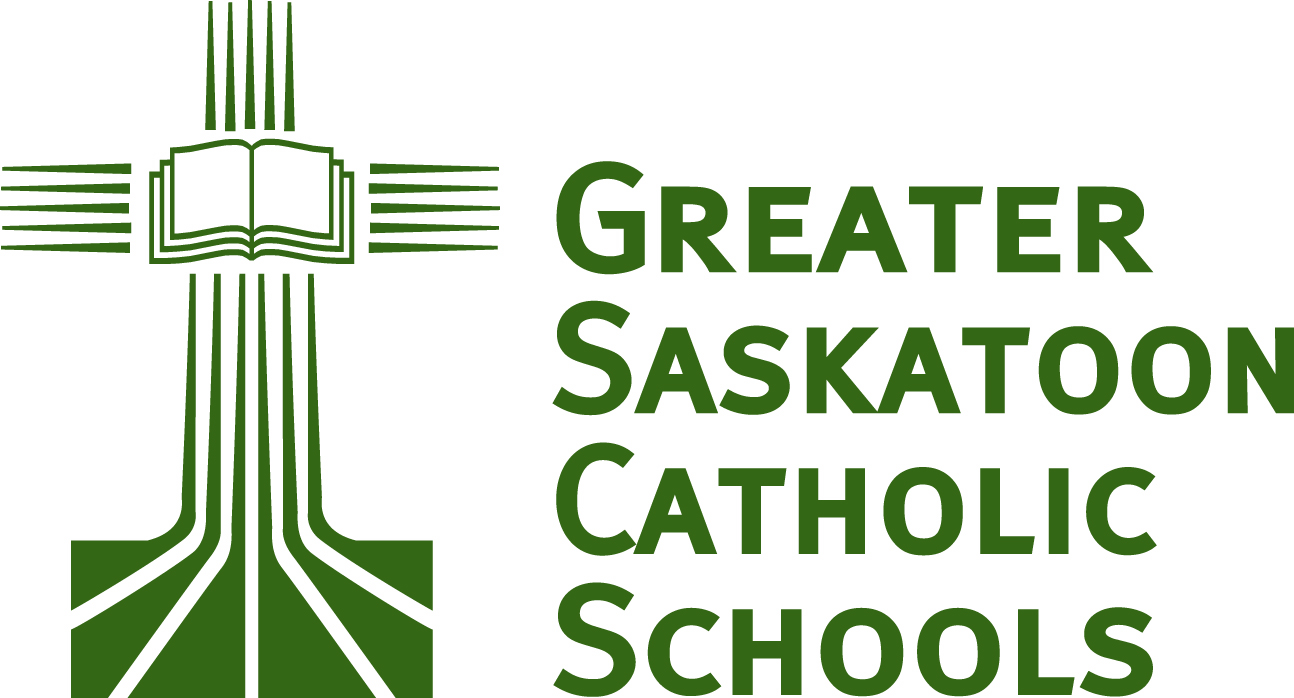 Greater Saskatoon Catholic Schools is Saskatchewan's largest Catholic school division, with 43 schools in Saskatoon, Biggar and Humboldt and new Catholic schools planned for Martensville and Warman. The school division nurtures faith, encourages excellence in learning and inspires students to serve others, making the world a better place.
Contact
Department of Pediatrics
University of Saskatchewan
Royal University Hospital
103 Hospital Drive
Saskatoon, SK  S7N 0W8
Canada

T:  306-844-1068
F:  306-975-3767 (administrative)
F:  306-844-1531 (clinical)
Dr. Athena McConnell
Provincial Head

306-844-1068
Jeanine Dice
Senior Postgraduate Program Administrative Assistant
& Provincial Head Assistant

306-844-1068
Nancy Groeneveld
Undergraduate Program
Administrative Assistant

306-844-1271
Michelle Haley
Postgraduate Program
Administrative Assistant

306-844-1217
Nicole Shoaf
Finance and Administrative Manager

306-844-1072
Mary Grace Benedicto
Finance & Administration Coordinator

306-844-1274