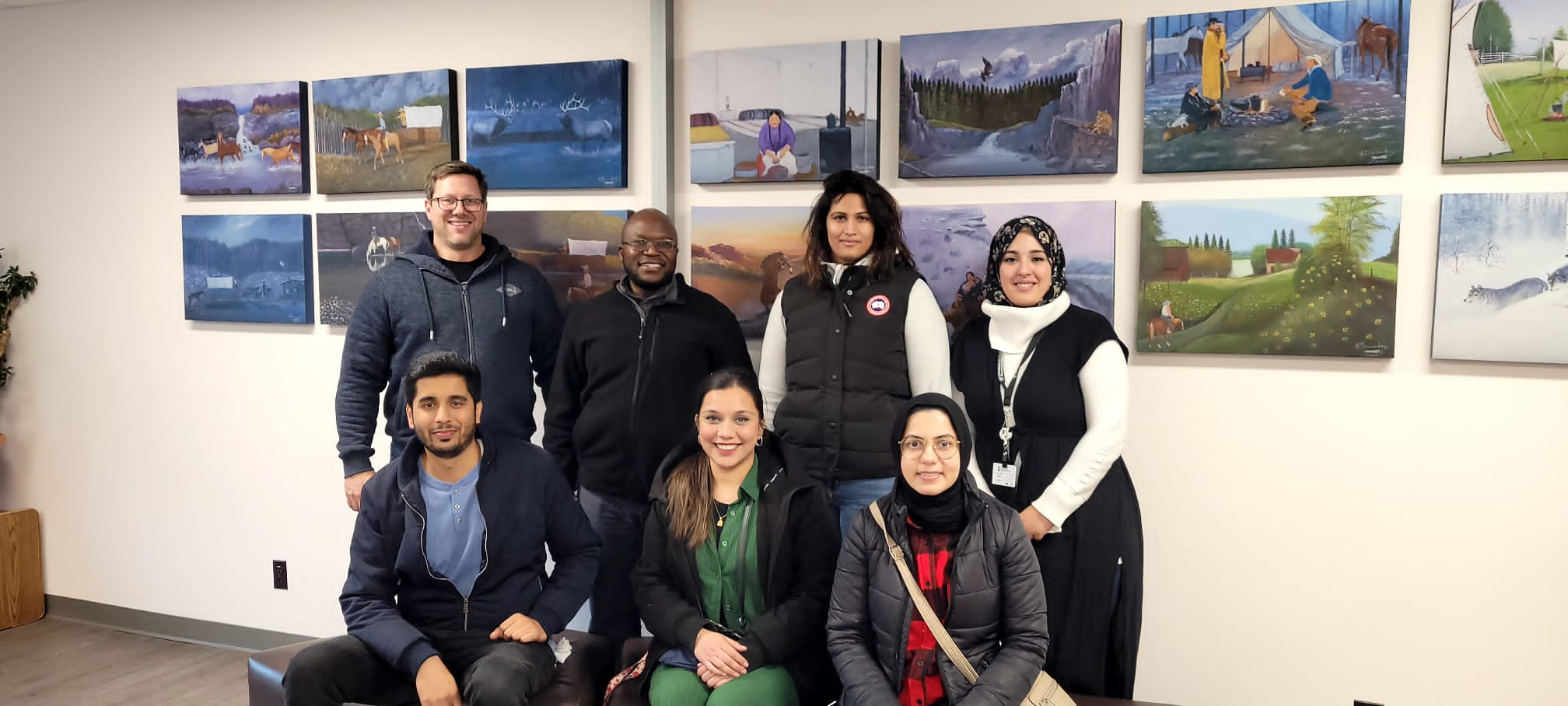 Content Warning: This article contains information relating to residential schools. If you are a Survivor and need emotional support, a national crisis line is available 24 hours a day, seven days a week at 1-866-925-4419.
In October 2022, North West family medicine residents had a unique opportunity to visit The Ridge, a cultural heritage site just south of North Battleford.
The site, owned by the Mosquito, Grizzly Bear's Head, Lean Man (MGBHLM) First Nation has a total of 138 acres. Home to the first Government House of the Northwest Territories, and the Battlefords Industrial School, the site holds great historical significance in the area.
Purchased form the Oblates in 2020, the MGBHLM Economic Development Corp., bought the land to preserve the history, with hopes to start an interpretive cultural art gallery, where they can tell the story of residential school.
Grant Beaudry, CEO of the MGBHLM Economic Development Corp, still remembers his first time visiting the site. "When I first visited the site there was a big contrast between the maintenance of the priest cemetery and the children's cemetery. The children's cemetery was overgrown with small trees, bushes and shrubs and it made me sad because these are children that were buried here and lost their lives at the residential schools. In our cultural way I laid tobacco down and I said a prayer and I made a promise to them that I would do something, that I would tell their story," he says.
"Our community has lost our culture, our history, our language, our traditions, and our values; they were stripped away from us at residential school. Because of this, it is important to give back that empowerment and pride. So, we decided to create the Experience at the Ridge. We bring our traditional, cultural food, and we bring in an Elder to tell the story of what happened to them in residential school. We share the history of our Nation and sing traditional honour songs - remembering songs," says Beaudry.
"At our site, our vision is to give back not only to our First Nation membership, but also to provide education to non-First Nations."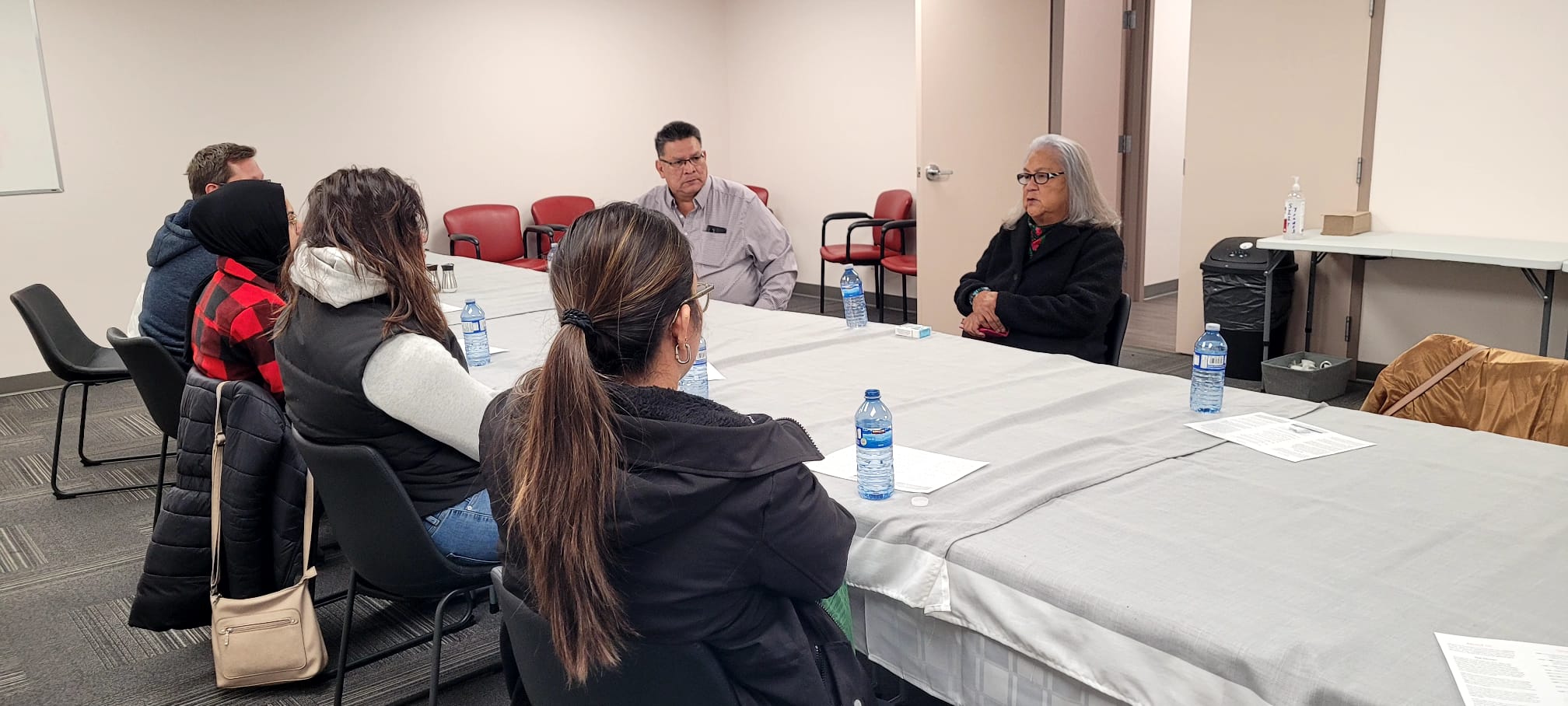 That is exactly what the experience provided residents during their visit to The Ridge. As physicians in Saskatchewan, residents see a number of Indigenous patients. In communities like North Battleford there is a lot of stigma surrounding addictions and other health challenges which may be attributed to intergenerational trauma.
"Because of this experience, I was able to better understand the effects of intergenerational trauma on today's Indigenous youth population. Understanding the reasons Indigenous youth face alcohol/drug abuse or why some of the community is reluctant to seek medical attention has increased my awareness about the importance of prioritizing open communication, understanding a patient's history and culture, working with them by taking into context their lifestyle and beliefs to ensure each patient feels like they are well understood and in control of their own health," shares first year family medicine resident, Dr. Heena Kumar (MD).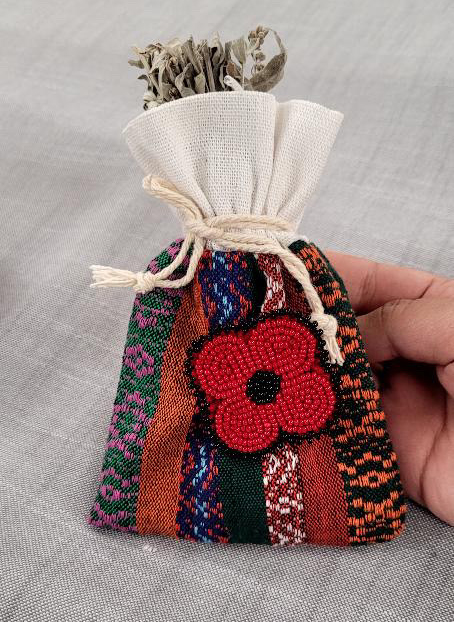 For residency training programs, opportunities to improve cultural safety and better understand Indigenous Health are an important part of the curriculum. Communicating with patients and having a better understanding of their history and culture also ensures better patient-centred care.
When asked why he thinks this type of experience is beneficial for residents North West site director, Dr. Aaron Prystupa (MD) shares, "I was born and grew up in North Battleford. This is my community. I want to be able to treat illness the best way possible and in order to do that I need to learn about different cultures, backgrounds and the history of the people that I am treating. My hope is that some of these residents will continue to work locally or provincially, and that they too will be able to provide better care for the community they find themselves in."
"I feel like this is a step in the right direction for improving knowledge and healing of our community. I want to thank everyone that was involved in putting this experience together and for sharing your culture with us," says Dr. Prystupa. 
---
For individuals interested in learning about Reconciliation, residential schools and participating in a dialogue of healing, a similar offering (An Experience at The Ridge) is available. For more information contact Grant Beaudry at g.beaudry@mosquitoecdev.ca or Cheryl Starr at c.starr@mosquitoecdev.ca.