For the Canadians reading this, The Ashes is a series of five, five-day cricket matches between Australia and England played roughly every two years. Like hockey to Canadians, cricket is something most Aussies do not take lightly and the thought of missing even one game due to the time zone differences made me feel pretty anxious. The google search came back with some disheartening news… I would be away for 4 of the 5 games in the series and they wouldn't start until 10pm Canadian time. Crushed and defeated, I tried my best to put on a brave face and conjure up a plan to solve the issue at hand. The solution was a surprisingly easy one. What followed were some late bedtimes and early starts in order to satisfy my cricketing needs.  Despite being exhausted some mornings, the excitement of training to be a doctor in another country and learning so much about an entirely new culture made getting out of bed an easy decision.
My first of many lessons in Canada took place over breakfast on day one of placement with Beth (fellow JCU student). Jet-lagged but filled of excitement and curiosity, we bombarded Val Arnault (UoS Medicine, Aboriginal Coordinator) and Bob Badger (UoS, Cultural Coordinator) with questions, transforming our breakfast into a spontaneous lecture on the indigenous history of Canada. We were immediately blown away by the parallels when compared to Australia's history and it was something that continued to fascinate us over our month spent in Canada.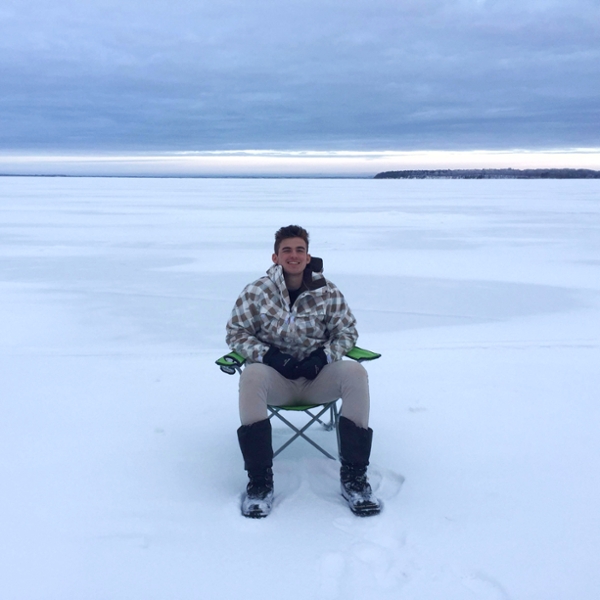 It's a very similar story really… colonialism almost destroying an indigenous population through stripping them of their land, culture and family with no consideration for the repercussions. The aftermath involves unfathomable rates of diabetes, obesity and mental illnesses in indigenous communities, incomparable to the rest of the population. The parallels continue, with both populations having near identical alarming incarceration rates - in Australia, the 3% of the population who identify as Aboriginal or Torres Strait Islanders make up 27% of those in prison compared to Canada's indigenous people making up 4% of the population and 25% of its prison population. Being able to witness the living standards on reserves through assisting Nurses with home visits while on placement was also a real eye opener to how similar living conditions are to those I've witnessed in indigenous communities in Australia (such as in Woorabinda).
These populations have come to have such similar circumstances following a series of near identical events inflicted upon them by their respective governments, including having children forcibly removed from their families. Over 150,000 Canadian aboriginal children were placed in residential schools between the late 19th and early 20th century. Residential schools were designed by the Canadian government with the purpose of removing children from the influence of their own culture and assimilating them into the dominant Canadian culture. I was lucky enough to sit in on a lecture during a "Making the Links" class from a man whose mother had endured the turmoil of the residential school system. He discussed the effects that the system had on her years later and how it impacted his own upbringing with her lacking any traditional template of how to be a "parent". Rather than reading it out of a textbook, the opportunity to hear a story first-hand had a significant impact on me in recognising how events that occurred almost 100 years ago still continue to have an effect today.
Throughout a similar time period to Canada's residential schools, Australia's "stolen generation" saw roughly 11,000 Australian aboriginal children removed from their families to be placed with non-Indigenous families or in missions. Given the years of psychological, physical and sexual abuse; dire living conditions and rejection of indigenous culture that occurred in these institutions and residential schools, there's no wonder why problems continue to prevail years later.
All in all, I was continually reminded each day throughout my placement how similar Australia and Canada's indigenous populations' really are despite being situated on the other side of the world. The experiences I had throughout my month in Saskatchewan are something I know I'll treasure looking back on and I'd be more than happy to miss the cricket a hundred times over to do it all again!