It is my last day here in Switzerland, and I cannot believe that a whole month has gone by! Geneva already feels like a second home to me, and I am sad to be leaving my internal medicine unit that I have come to love over the past 4 weeks. I feel incredibly fortunate as I don't think my Swiss experience could have gone any better. From my fabulous roommates with whom I consumed much cheese, chocolate, and wine, to my unit team that welcomed me with open arms, and all of the weekend trips in between!
Although I worked hard during the weeks, I would take every opportunity I could to take off on trips during the weekends. I ended up spending a few of my weekends in France, since it borders Switzerland. And by border, I mean less than a 20 min drive away! Over the span of 5 weekends I ate lots of delicious food, visited several amazing farmer's markets, took in breathtaking scenery, hiked a mountain in the alps, and experienced European art and music at it's finest. The following photos will give you a snapshot of my weekend adventures.
July 2, 2016: Montreux, Switzerland
Montreux is home to the 2nd largest jazz festival in the world which is hosted every July. It is also a micro climate, and so the paths are lined with palm trees. I spent the day exploring and listening to jazz in the park with some fellow Canadian exchange students.

July 9, 2016: River rafting from Thun to Bern (Switzerland's capital city)
The Swiss exchange coordinators organized a day of river rafting for all of the students spending the month in Switzerland. It was such a blast rafting down the river for 3 hours, taking turns jumping out of the boat to cool off in the river and let the current carry us. 
July 10, 2016: Geneva
I was so tired from the river rafting that I opted to stay in Geneva on this particular Sunday. I spent the day exploring my city, including the botanical gardens, the United Nations, and the Museum of Art & History. I tried to go grocery shopping, but forgot that stores are not open on Sundays … oops!
July 16-17, 2016: Lyon, France
Lyon is my favourite city that I have been to … ever! It is France's gastronomic capital, and is steeped in beauty and culture. Apart from eating my way through the city, I visited the Musée des Beaux Arts (absolutely incredible!), several markets, and The Basilica of Notre-Dame de Fourvière. I can't say enough good things about Lyon and know that I will be back one day.
July 24, 2016: Annecy, France
Annecy is known as the Venice of France because it has many canals winding through the centre of town. Less than an hour bus ride away from Geneva, I went on a Sunday so that I could buy my groceries at the morning farmer's market. After loading up on fresh produce, cheese, and bread I spent the day walking around town, stopping for the occasional crepe or lavender ice cream.
July 30-31, 2016: Chamonix, France … the Alps!
I couldn't leave Switzerland without experiencing the Swiss/French Alps, so I headed to Chamonix for my last weekend. Unfortunately the weather was not great and I was not prepared for the rainy cold temperatures (it's been about 30 degrees all month here). Despite this, I was able to do one hike on the Saturday and enjoyed a picturesque train ride back to Geneva on the Sunday.
And that concludes my month in Switzerland! I am off to Poland this afternoon for 10 days of true vacation before heading back to Canada to start year 2 of medicine.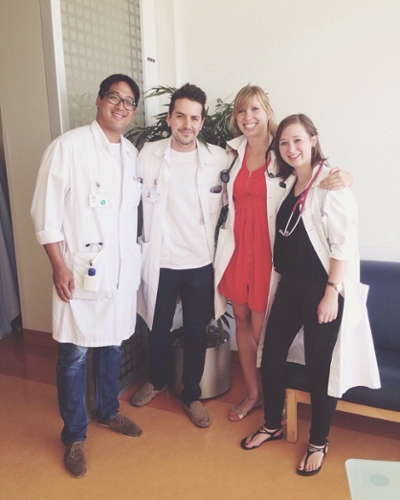 My unit team at the Geneva University Hospital. From left to right: Dr. Truong-Thanh Pham (chef de clinique), Dr. Mikael Tognon (1st year resident and recent MD-PhD grad. Good luck on your defense Mikael!), Dr. Alyssa Lehmann (3rd year resident), and myself.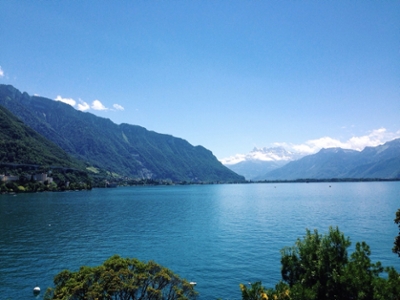 Montreux.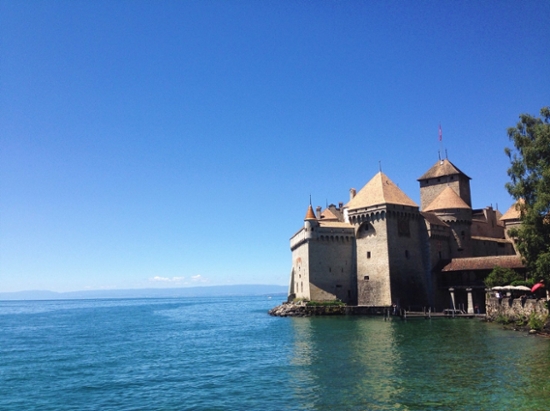 The Chillon Castle, a short walk from the centre of Montreux.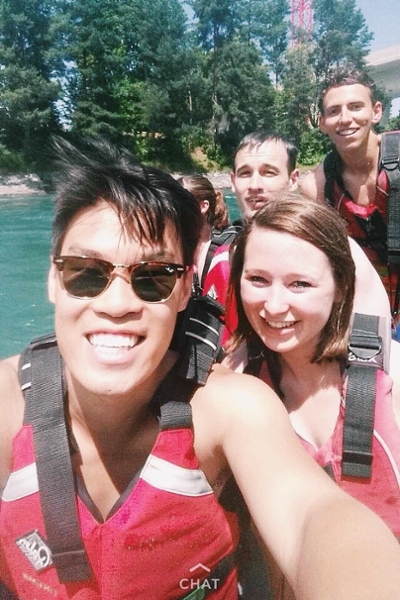 Myself with three other Canadian exchange students on our raft. From left to right: Bernard (Toronto), Zack (Newfoundland), and Samuel (Sherbrooke).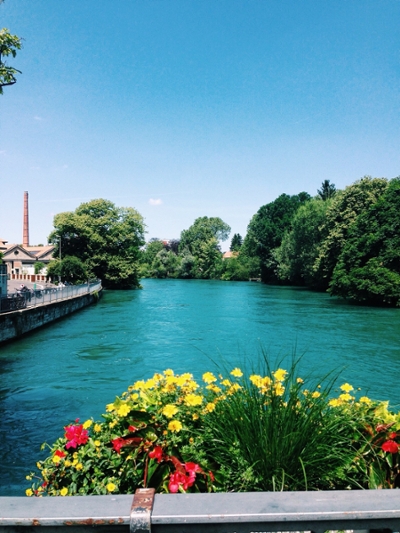 The Aare river that we rafted down.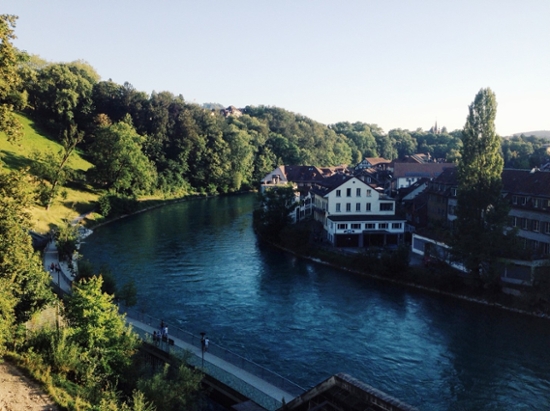 Our destination: Bern. We spent the evening having a picnic in the park and exploring old town. Such a beautiful city!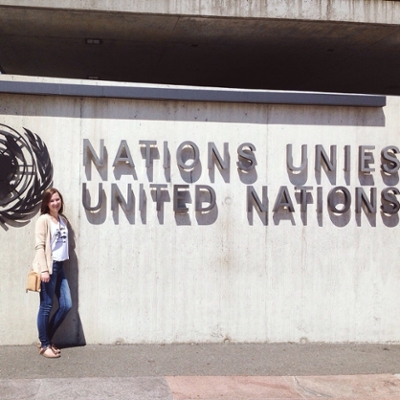 A dream come true to stand in front of the United Nations!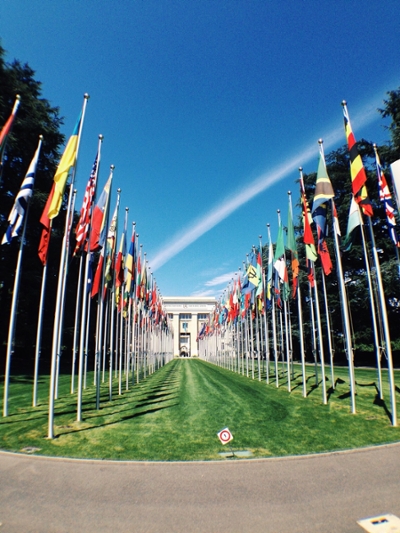 United Nations headquarters, Geneva.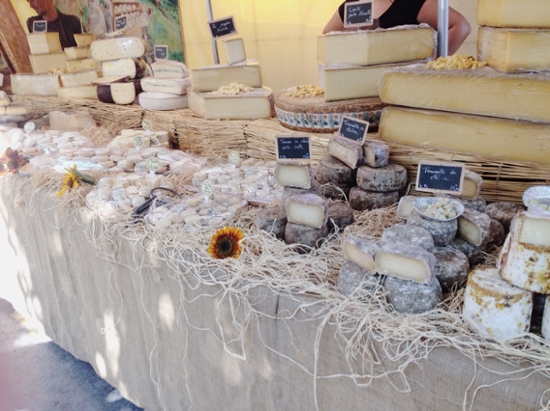 One of the many cheese stands at the outdoor farmer's market on Sunday morning.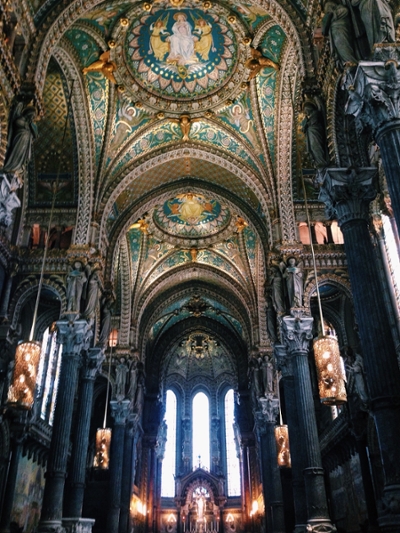 The Basilica of Notre-Dame de Fourviere - a photo does not do it justice.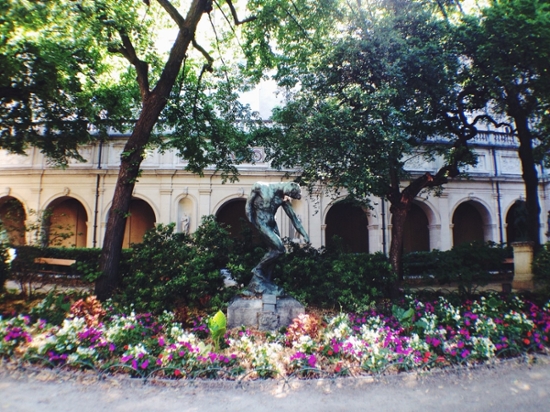 The courtyard outside the Musee des Beaux Arts, featuring a Rodin sculpture.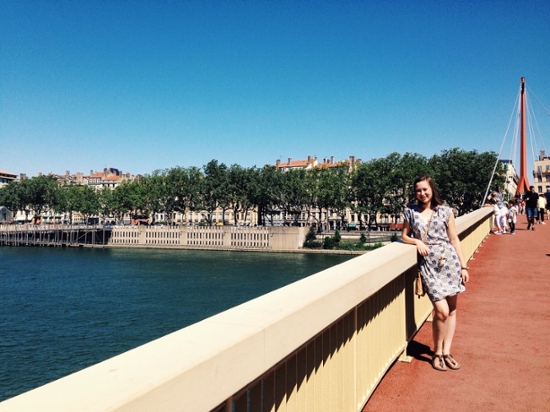 On one of the many bridges connecting the various arrondissements (neighbourhoods) in Lyon.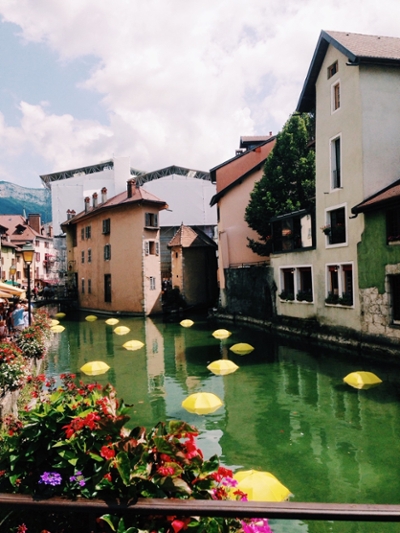 Annecy, France.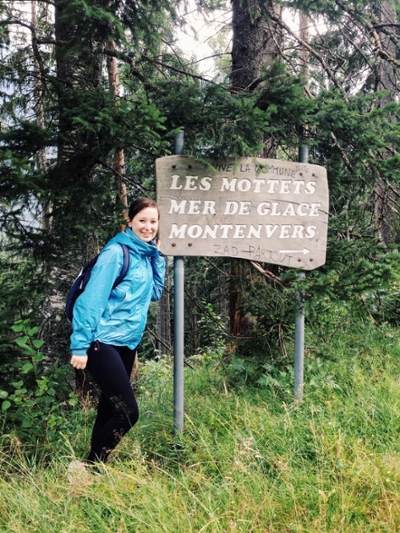 I huffed, and I puffed, and I made my way up - barely!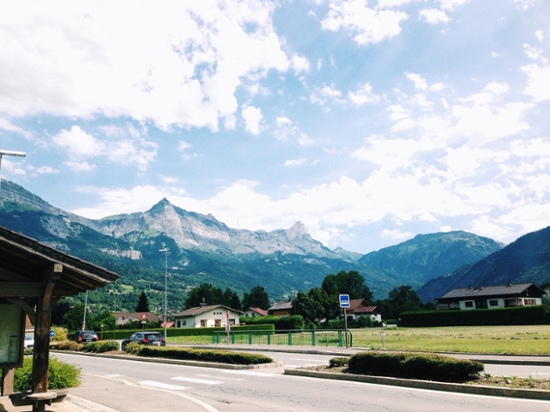 The beauty of the Alps cannot be captured in photos – or at least ones from my iphone!