Jacqueline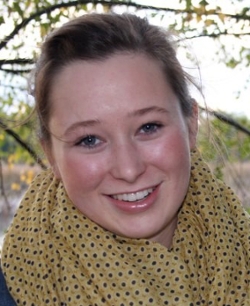 Year: 2019
Hometown: Saskatoon, SK
Undergraduate: BSc, Honours Biology & International Relations, Mount Allison University (Sackville, NB)
Areas of interest: Palliative Care, Geriatrics
I am currently the Political Advocacy Rep (otherwise known as GAAC) for the SMSS and the VP Internal for Sask Students 4 Medicare. I am passionate about health care advocacy and have a keen interest in politics. This past year I organized both a Federal and Provincial Election Forum focusing on healthcare issues, a panel discussion on physician assisted dying featuring the CMA President, and lobbied the Federal government in Ottawa for a national pharmacare program. I also sit on the Canadian Federation of Medical Students Social Media and Communications Committee. I am the co-founder of Grits for Grieving Guys - a program that provides cooking classes in combination with a support group for senior male widowers. I am a Ukrainian dancer and fluent in both French and English.
Dwip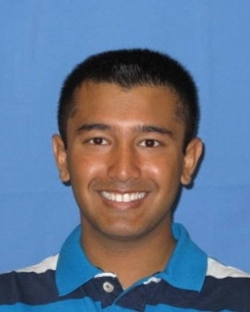 Year: 2018
Hometown: Saskatoon, SK
Undergraduate:
Areas of interest: General Internal Medicine, Surgery

I am still in the process of figuring out where I want to go with my medical education, but I am currently interest in genereal internal medicine, neurology, neurosurgery and plastics - the tough part is deciding! This summer I'm taking part in an International Federation of Medical Students' Association neurosurgery exchange in Armenia, as well as a family medicine externship in Meadow Lake, SK. Outside of school I enjoy learning new languages, cooking, racquet-sports, and am also hoping to find more time to use my Glider and Private Pilot's Licence. I've noticed that medical school has encouraged my drive to grow as an individual and achieve new life experiences.

Candina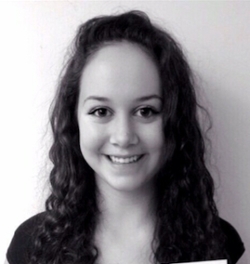 Year: 2018
Hometown: Regina, SK
Undergraduate:
Areas of interest: Obstetrics, Family Medicine

Hi everyone, my name is Candina Beaurivage and I have just completed year two of medicine. I was born and raised in Regina, SK and was happy to return to Regina for the rest of the program after year one in Saskatoon.  When it comes to medicine, I find nearly every field incredibly fascinating, but women's health, obstetrics, and family medicine are of particular interest to me. Outside of school, I enjoy reading, cooking, martial arts, watching sports, and relaxing with my friends and family.
Danny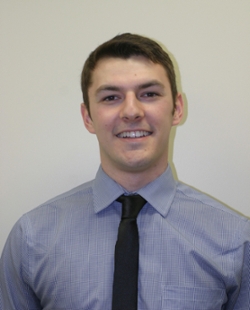 Year: 2018
Hometown: Emerald Park, SK
Undergraduate: BSc, Biology, University of Regina (In Progress)
Areas of interest: Cardiology, Emergency Medicine, Family Medicine, Vascular Surgery

Hello, my name is Danny Meyer and I am proud to be studying at the CoM's distributed site in Regina. After having previously served as the SMSS's Research Representative, I lead the SMSS's Regina Division as the Vice-President Regina and will sit as the Past Vice-President Regina in the upcoming academic year. I haven't found an area of medicine I haven't enjoyed so far and have never been happier to be where I am today. Outside of medicine I am a motorcycle enthusiast, hot sauce cook, amateur astronomer and guitarist, and an awful golfer (that loves to play). I hope you'll enjoy reading my blog as much as I will writing it!
Becky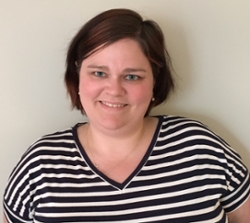 Year: 2019
Hometown: La Ronge, SK
Undergraduate: Nursing (BScN)
Areas of interest: Neonatology, Rural Family Medicine

I've previously spent nine-years working as a Registered Nurse in Northern Saskatchewan - mostly in Acute Medicine, Emergency, and Labour & Delivery. This experience has given me a lot of experience in many different areas. My career goal is to become a neonatologist; I can't imagine a career that fits me better. I also love the north and could see myself returning as a family doctor (if everything aligns just right). This summer I'll be taking part in Making the Links (in Ile-a-la-Crosse) and working at a couple of northern Nursing Stations (in Pinehouse & Sandy Bay). Outside of healthcare I enjoy cooking and am currently training for the QCM half-marathon in September.