"He had a sense of pride in developing these programs," said his son Mark Hickie. "I think a lot of it boils down to the number of people that have been impacted, both professionally and personally by knowing him. It is with great pride realizing that my dad had an impact on the lives of so many people with the work that he did and by the human being that he was both in and out of the classroom."
Hickie passed away on May 29, 2022. His significant contributions to the college and in educating healthcare professionals are still felt in the college. Family and colleagues fondly remember Hickie's achievements and his impact on the world.
Hickie was a distinguished faculty member, esteemed researcher, beloved mentor and respected leader who inspired a generation of students and left a lasting impression on the College of Medicine and USask.
Born in Melville, Saskatchewan, Hickie earned bachelor's and master's degrees in pharmacy at USask before pursuing a doctorate in pharmacology at the University of Toronto. After graduation, Hickie returned to Saskatoon and joined the College of Medicine as an assistant professor in 1966.
He was instrumental in forming the college's pharmacology department (now the Department of Anatomy, Physiology and Pharmacology) and served as acting department co-chair where he taught both medical and dental students. Hickie was later promoted to professor where he continued to balance both research and teaching responsibilities.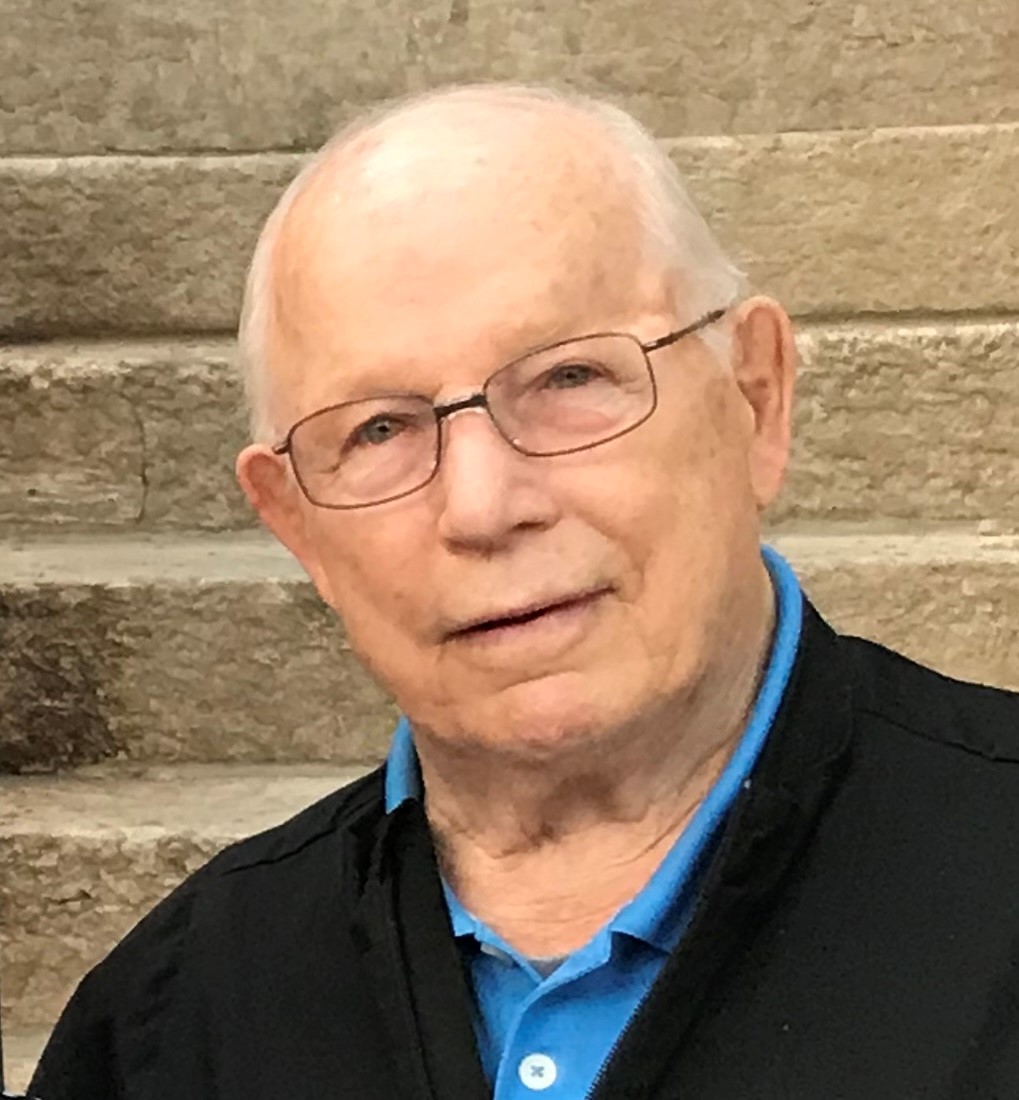 "He was in the pharmacology department, so he was part of the College of Medicine," said his wife Doreen Hickie. "There were so many wonderful workers that we grew to know and love. You got to know a lot of people and you knew their strengths and what they were looking for."
Hickie was a renowned cancer researcher whose work focused on developing anti-cancer agents that increased the effectiveness of traditional anticancer drugs and reduced unpleasant side effects in patients. His contributions to the field included publishing hundreds of articles. Hickie also helped the Canadian Cancer Society with education and fundraising for both the Saskatoon Cancer Lodge and the Saskatoon Cancer Clinic and Research Centre.
In 1987, Hickie was one of two Canadians selected as part of an international cancer research delegation to participate in a multi-city eastern European tour. The researchers shared information about cancer treatment and advances with their European counterparts.
"That was a real breakthrough to see other people in other countries doing the work that you were doing so they can collaborate," said Doreen. "It's amazing how science binds people. That was a wonderful trip."
Hickie also fostered a sense of community among his students, some of whom didn't have family nearby. During the holidays, Hickie would host students at his home for social gatherings. 
"I remember at Christmas time, he had all these grad students over for an evening. Some of them were from out of town and were like family," said Mark. "I think that's important to put in perspective. He took on a professor and supervisory role, but there's a fatherly role to all these grad students that came and went under his tutelage."
In 1985, Hickie was recognized with a teaching excellence award by students for his dedication to classroom instruction. In 2005, he received the Dr. Louis Horlick Spirit of the College Award, presented by the college's alumni association for exceptional contributions over and above the call of duty, and involvement with alumni activities. Hickie was conferred the title of professor emeritus upon retirement for his distinguished service to the college. However, one of the recognitions that impacted him the most was when he was honoured as an Honorary Lifetime Member of the college's alumni association.
"He received many awards and one that really spoke to his heart was when Dean Preston Smith and the alumni association made him a lifetime honorary member," said Doreen. "That really touched him. When he opened up the envelope, the tears came down his cheeks. He was so happy to get that."
Throughout his time at USask, Hickie served on numerous university committees and boards, including as a member of the Board of Governors, president of the University of Saskatchewan Alumni Association, chair of University of Saskatchewan Faculty Association, along with many subcommittees. He was also a dedicated volunteer with the college's alumni association and a champion for cancer care in Saskatchewan.
When on the board of governors, he and Dr. Bernie Goplan worked tirelessly to obtain the set of priceless set of Amati instruments that were previously gifted to USask.  They were loaned to the University of Victoria. When back, the Amati Quartet was formed, playing magnificent concerts.  They are set to commence with another concert series soon.
"You're helping your fellow mankind in all that you do, and Bob was very involved in all the service clubs. He gave his time for the cancer society and multiple sclerosis. He was on every board or every meeting board on health issues in the province and in Saskatoon. His love of people drove him to that," said Doreen.
Even after retirement in 2004, Hickie continued to mentor students and continue his research.
"He retired but he still kept working for the university in different pursuits. He still took on grad students and did cancer research," said Mark who described his father's career as "purposeful and intentional."
Together with his wife Doreen, the Hickie family are generous supporters of the college and university, including making donations to the areas of pharmacology and ophthalmology. Their gifts ensure that talented students can pursue education without worrying about financial barriers. 
"For more than four decades, Dr. Hickie was a dedicated teacher and mentor to countless students. He made tremendous contributions to the college through his work in cancer research. His legacy of kindness and humility continue to serve as an inspiration for our college," said Dr. Preston Smith (MD), dean. "Through their giving, the Hickie family's commitment to our students continues to have a direct impact as learners are able to pursue academics without barriers and reach their full potential."
At the forefront of Hickie's life was his family and his faith. He was a dedicated husband, father, grandfather and great-grandfather. He loved singing, sang in the University Chorus and even formed a men's choir, called the "Young at Heart," with his fellow church choir members.
"He lived with intentionality and integrity, with a lot of purpose, a lot of dedication and I think that says a lot but the other thing of course, family was everything to him," said Mark. "He changed and inspired the lives of so many. There aren't too many doctors in Saskatchewan that haven't felt his direct impact."