My name is Sehjal Bhargava, a second-year medical student at the University of Saskatchewan at the Regina campus. I have the privilege of being Senior lead of the Government Affairs and Advocacy Committee (GAAC) for the Student Medical Society of Saskatchewan alongside my Junior, first-year medical student Annie Dinh.

Annually, representatives from medical schools across the country gather in Ottawa for the CFMS National Day of Action, to learn about and advocate for a topic that we as Canadian medical students collectively feel is overlooked by current health policy. Attending this event is a component of the national aspect of the GAAC portfolio. Myself, Annie, and three other passionate women — Lara, Jessica, and Alicia — were selected as this year's delegation.

This year's topic was Universal Access to Contraception. Current coverage of contraception in Canada is ridden with gaps that inhibit women's reproductive autonomy, and limit access to contraception. Common barriers that exist are cost, geographical challenges, and a lack of education on available options.

We called upon the government to implement full federal coverage of all forms of contraception including the copper IUD, and to include all contraceptive methods into the national Pharmacare plan, to sponsor public education campaigns to provide information on different contraceptive methods and uses, and finally, to implement a task-shifting model to include allied health professionals in the prescribing of contraceptives.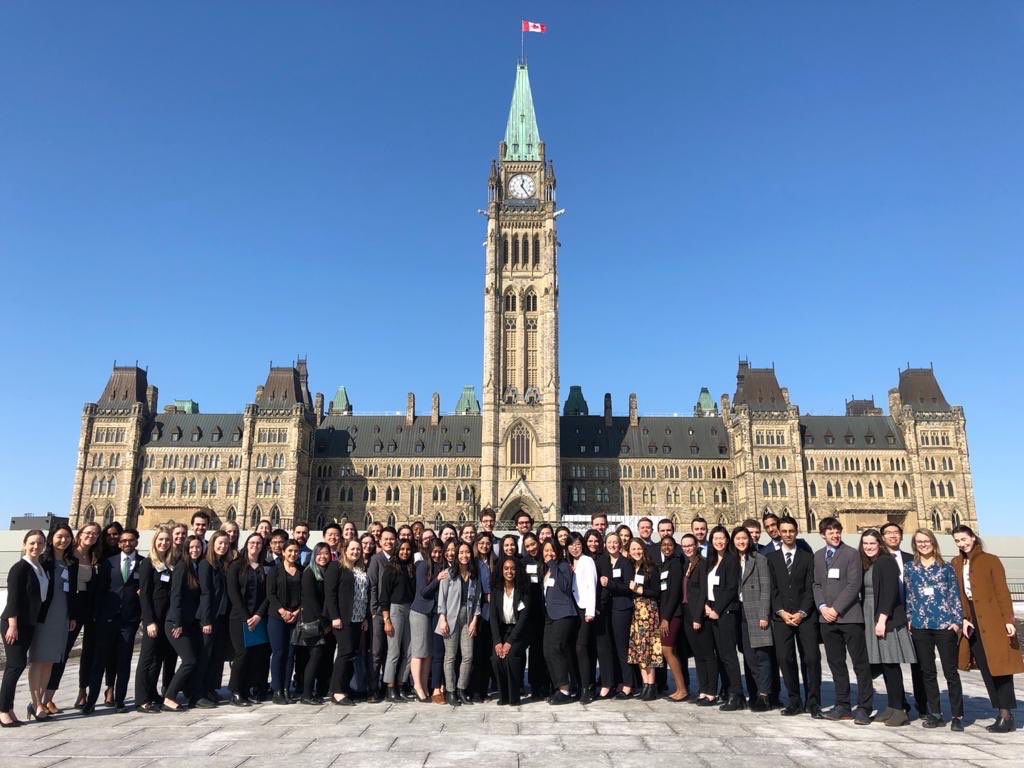 The National Day of Action, once called National Lobby Day, originated as a chance for medical students to advocate for our own rights. But the day quickly shifted to allow us to use our platform to advocate for social and health policies that improve health outcomes for the Canadian population. This whirlwind of a weekend consisted of roundtable meetings with other medical schools to discuss local advocacy efforts and strategies, educational talks by experts in the field and from the national research teams, political advocacy training workshops, and meetings with Ministers and Members of Parliament to advocate for our cause.

This Day of Action serves not only as an opportunity to learn extensively about a specific aspects of healthcare that often has broader implications, but also affords us a chance to be put in uncomfortable and novel situations. It also forces you to learn to find the right words to speak passionately about something you believe in when others might not see it the same way, a skill that is sure to stay relevant as we advocate for patients in our future practices. Advocacy is one tenant of the CanMed roles, and I feel so lucky to have the opportunity to advocate for a better healthcare system, one that prioritizes upstream health policy, equal access to care, and health equity.

I am thankful to have these experiences as I progress through my medical school career, and am excited to continue to advocate for better healthcare for future patients with our GAAC Provincial Day of Action in March, focused on increasing supports for the crystal meth crisis in Saskatchewan.