Why is this? The summer between second- and third-year medical school also marks the transition from a pre-clerkship student to a clerkship student.
This is a momentous milestone along the medical school journey for myself, as this also marks the end of my seven-year, every day, university classroom experience style of learning.
It is difficult to put into words how excited I am for this transition to clerkship – it is a mix of feeling honoured that I am in this position to soon be working so closely with patients as they walk their own healthcare journey and feeling nervous at all the unknown that lies ahead. Sure, I can study for exams, but now it feels like the real test has come, how will the day-to-day patient interactions go for me?
I'm excited to apply what I've learned in the classroom to real patient interactions, but I am more excited to have the gaps in my knowledge be exposed as I interact with patients, so I can scurry away to read more, ask more questions to preceptors, and continue to develop my knowledge as a budding clinician.
So why am I prepping for PREP?
PREP, or Physician Recruitment Agency of Saskatchewan's Rural Externship Program, is an optional program for students to take part in between second- and third-year of medical school in Saskatchewan. It provides students with the opportunity to learn in a rural and/or remote community in Saskatchewan with a local family doctor.
I decided to sign up for this program as it met my desire to get more hands-on experience in a clinical setting before starting clerkship in August and seemed like a great opportunity to learn more about rural medicine. I will be spending the month of June in the community of Lanigan, about 1 hour and 15 minutes south-east of Saskatoon – population ~1300, also known as "The Land of Potash."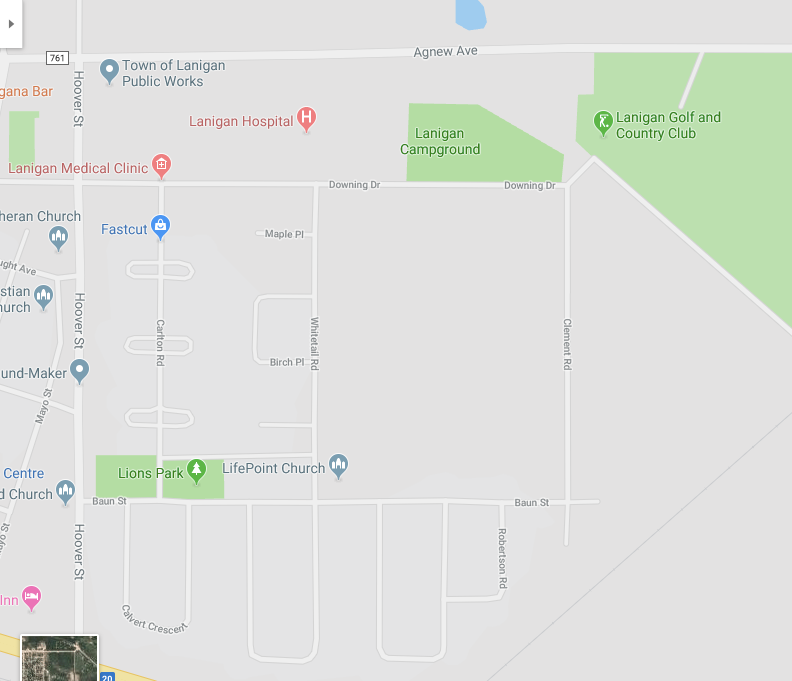 Potash is one of the reasons I chose to sign up for PREP in this area of Saskatchewan, as my partner is an engineer at the Mosaic Potash Mine in Colonsay. So instead of his ~40 minute commute from Saskatoon to Colonsay in June, he will be commuting 40 minutes from Lanigan campground to the Colonsay mine –as we move out to Lanigan to settle into our RV at the campground for the month. The best past – the campground is next door to the Lanigan hospital (check out the attached map) – it's just perfect!
I am excited to learn more about the town of Lanigan and get to know the people living there, and I am looking forward to furthering my skills as a medical learner throughout the month of June. My curiosity level is very high as I think about what sort of medical conditions and patients I will encounter. I have read that the Lanigan hospital has a mix of acute and long-term care beds, which I was happy to learn because my area of interest currently in medicine is in geriatrics – so I think this community will provide me with a great mix of patient population to see a range of medical conditions – both acute and chronic.
Stay tuned for future blog posts as I provide updates on my time with the PREP program in Lanigan!
To learn more about PREP visit: https://www.sma.sk.ca/programs/73/prep.html
Until next time,
Kate Morrison
Read part two of Kate's PREP experience.
Read the final part of Kate's PREP experience.