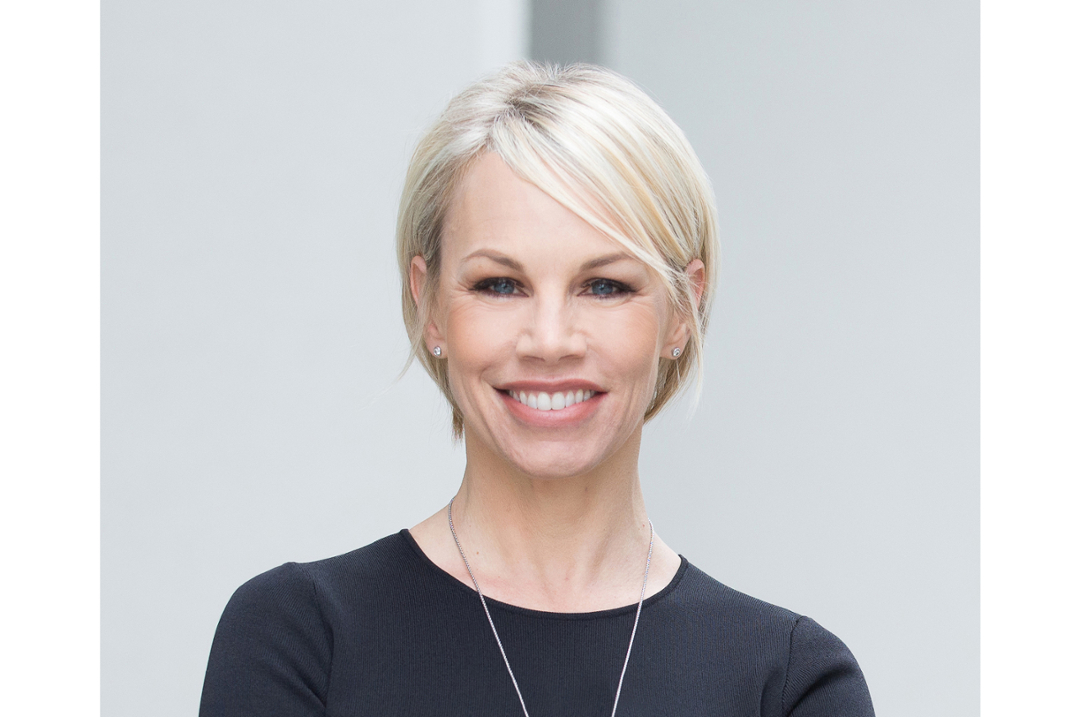 Consider this scenario: while on an overseas work assignment, a bug bite puts you in the hospital. Despite all the available technology and equipment, doctors can't help you.
Melinda Richter (BComm'93) experienced exactly this. After obtaining a business degree from Edwards School of Business, she joined a management team in a telecommunications company and took on several international roles.
While stationed in China, she was bitten by an unknown insect and experienced a severe reaction, which landed her in the hospital for several days. While in that hospital room, she realized doctors couldn't access her crucial health information.
"I found it very frustrating then, at that moment, that all this impressive money and talent was going over here (to a tech company)," said Richter. "When a pretty basic human healthcare gap existed in the healthcare system."
Richter was the Gertler Lecturer at the college's 2019 Highlights in Medicine alumni reunion conference in June She spoke about the importance of driving healthcare innovation, high-quality patient care, and the need for technology to bring people and processes together.
The founder of Prescience International, a company dedicated to accelerating research to the patient, Richter went on to partner with JLABS, a division of Johnson & Johnson Innovation, where she now serves as Global Head of Innovation.
JLABS is a global life sciences network of 13 incubators across the pharmaceutical, medical device, consumer and health tech sectors that accelerates the research and development process, and helps companies deliver innovative solutions to patients faster. JLABS provides access to specialized equipment, research and office space and labs—things that normally would be cost-prohibitive for emerging companies in the industry.
"We provide big company infrastructure to early-stage life science businesses so all they have to do is focus on their science," said Richter of the tools JLABS offers. "We had to make it just as fast, easy and inexpensive to
start a life sciences company as to start a tech company."
One of the ways she would like to see healthcare innovation move forward is the increased use of technology to access healthcare information, similar to how a consumer uses their cell phone to pay a bill, make a purchase, or check banking information.
"We can't, but we should be able to do that with our healthcare information, so that people can see how we are doing every day," she said. "We can grant access to people, whether it's our care team or different kinds of doctors. Or if we want to be a part of a clinical trial, we can say we are available in this space."
Richter acknowledges that accessing personal medical records is not top-of-mind for people until the records are needed.
"At the end of the day, we don't realize how important our care is until we get sick and then we feel very vulnerable. Then we get really angry because the system is failing us," she said.
She sees a bright future for healthcare innovation and the role technology will play.
"I think now that tech and healthcare are beginning to merge, (we're) thinking about wrap around solutions for healthcare, and how we can have more patient engagement with digital solutions, where we can understand everyone's data better. I think we are just at the cusp of a revolution. It's such an exciting time for it.
"It's in all of our best interests to invest in the healthcare system that's not just providing us cures, but providing us with an opportunity to live to our fullest potential, and for long, full, healthy lives."
---
This story first appeared in the Fall 2019 edition of Connective Issue.