About Us
The Department of Psychiatry exists as a provincial academic and clinical entity in both the College of Medicine,
University of Saskatchewan
and the
Saskatchewan Health Authority
. In
Saskatoon
, Saskatchewan's largest city, campus is at the Royal University Hospital in the University of Saskatchewan, prominently located along the beautiful shoreline of the South Saskatchewan River. In
Regina
, the provincial capital, campus is in the Regina General Hospital. 
The Department of Psychiatry offers medical undergraduate and postgraduate residency as well as postgraduate training in Master's, PhD and postdoctoral fellowship opportunities in neuroscience and applied psychiatry. We also offer an ongoing series of continuing professional education activities. Our research reflects the diversity of our faculty and includes clinical, basic biomedical\applied research in psychiatry and neuroscience.
A vibrant group of psychiatrists provide clinical services on an inpatient and outpatient basis. We have medical faculty throughout the city offering general adult, child and adolescent, forensic and geriatric services as well as many other subspecialized clinics. We are committed to pursuing high quality academic and clinical service provisions in the context of providing our patients and the people of Saskatchewan with excellent and compassionate care and a new generation of well-trained clinicians, educators and researchers. Thank you for visiting the website!
Dr. Adekunle Garba (AG) Ahmed
, MBBS, MSc, MPsychMed, LLM, MRCPsych, FRCPC
Professor and Provincial Head
Our Mission
To safeguard and enhance the psychiatric well-being of patients, through dedicated practice of scholarly activities, research, teaching, and optimal clinical care.
Values
Collegiality & Collaboration
Integrity
Competency
Respect
Accountability
Purpose
The department of psychiatry is a unified organization with a membership that includes medical staff of the Saskatoon Health Authority as well as faculty based out of the University of Saskatchewan and surrounding community. Guided by leadership of a provincial head, members work collaboratively with dedication to excellence in clinical service, education, and research. With a mandate to support province-wide programming, the department nurtures partnerships in the field of mental health and addiction services, and strives to enhance academic activities and patient care through affiliated clinical programs.
Education
Welcome to our education programs in Psychiatry. We provide a full spectrum of education experience in Psychiatry beginning with an undergraduate medical curriculum, followed by the opportunity to complete specialty training in a fully accredited Royal college program in Psychiatry. Our Psychiatry postgraduate residency is a five year program offered at Saskatoon and Regina sites. We also have a sub-specialty program in Child & Adolescent and Forensic Psychiatry.
 
We provide Psychiatric training for Residents from other programs in Family Medicine, Pediatrics, Emergency Medicine, and elective opportunities for other specialty programs. The Family Medicine Resident clinical experience is highly regarded by the trainees and Department of Family Medicine.
 
Additionally, the Department also provides a broad spectrum of Continuing Professional Development curriculum from September to June. Please follow the section links under Education to learn more about our programs, and for additional contact information.
 
Dr. Vern Bennett
Education Director
Residency Training Program (PGME)
Please explore the tabs below to learn about our residency training program.
Child & Adolescent Subspecialty
The University of Saskatchewan offers a two-year program in Child and Adolescent Psychiatry that is fully accredited by the Royal College of Physicians and Surgeons of Canada. The site of training can be either Saskatoon or Regina, depending on the resident's preference along with the capacity at each site. Note that residents in Regina will have to go to Saskatoon for one mandatory rotation, for which accommodations can be provided.
Child and Adolescent Psychiatrists in Saskatchewan are a collegial group of dedicated psychiatrists who offer a broad range of clinical services. There are opportunities for research and our residents have been successful in winning research awards at international conferences. Faculty are very keen to teach and residents are encouraged and supported to develop their unique career interests within the child and adolescent psychiatry subspecialty. There are dedicated child and adolescent psychiatry inpatient units in both Saskatoon and Regina and we have integrated consultation liaison services with the new Jim Pattison Children's Hospital.
We look forward to welcoming new residents!

Dr. Madhav Sarda
Child & Adolescent Subspecialty Director
This is an exciting time to be training and practicing in Child Psychiatry in Saskatoon! We are receiving enhanced levels of support for collaborative and team-based care, to expand our triage, psychological assessments, and supports for those children who need emergency care for acute crisis.
The Saskatoon Department of Psychiatry works in close partnership with Child & Youth Mental Health & Addiction Services (MHAS), both in patient care and research. Child & Youth has various programs city wide, and also oversees the Dube Centre, an inpatient unit located adjacent to the Department on campus, with 10 dedicated beds for children in a mental health crisis. 
The new Jim Pattison Children's Hospital provides state of the art medical care for the departments of Paediatrics, Labour and Delivery, and Emergency Medicine. Child Psychiatry is involved in the care of the children in the hospital who have mental health needs along with other physical health concerns.
Other unique opportunities exist to provide psychiatric care to rural and remote communities, including telemedicine, rural clinics, and fly-in clinics to northern communities.

Saskatoon is a vibrant, active and culturally rich city of approximately 257,000 people, and growing. In Saskatoon residents will enjoy working alongside the scenic South Saskatchewan River, which provides breathtaking views as it flows through the city. For more information on the city of Saskatoon, please visit www.tourismsaskatoon.com.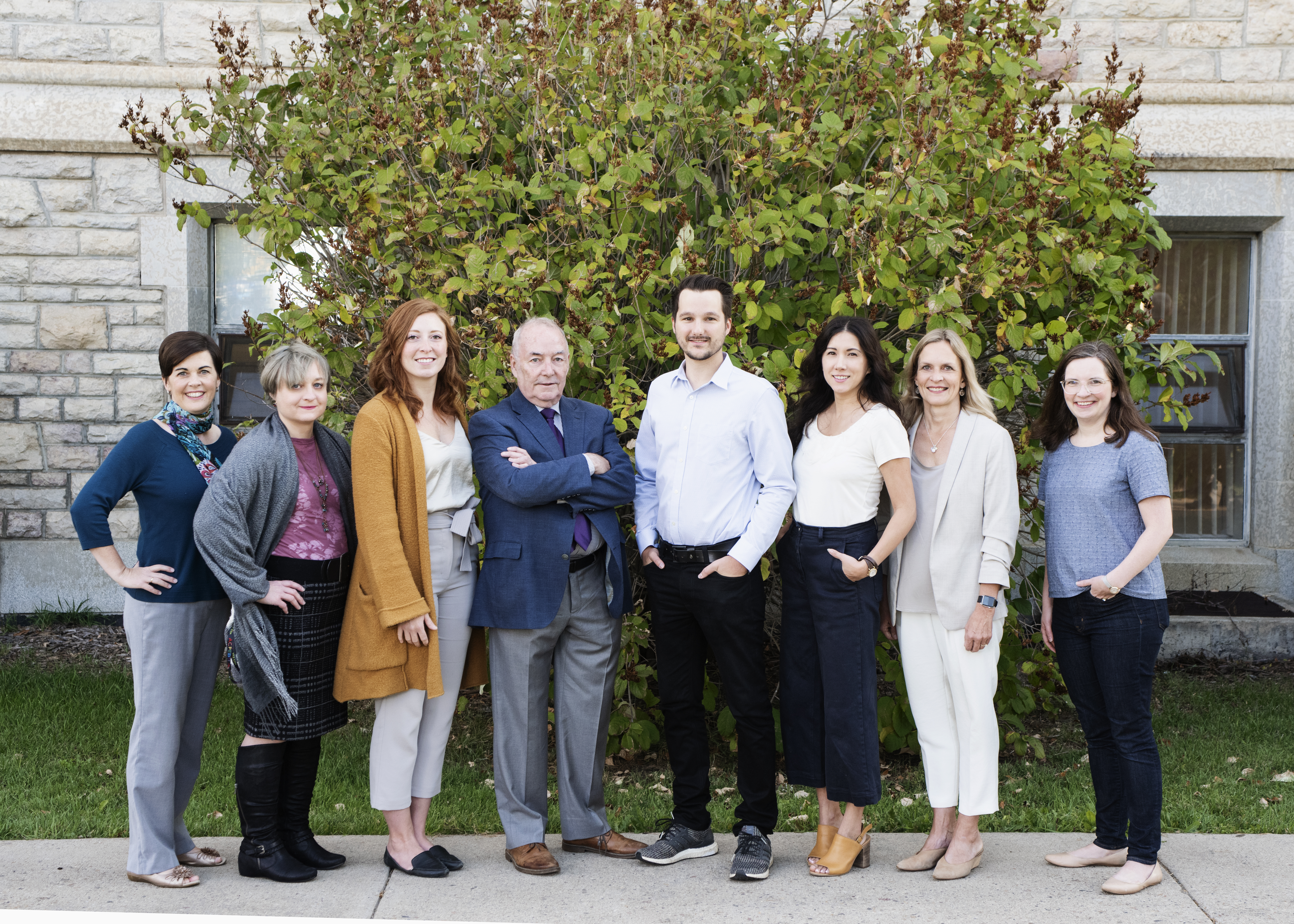 Regina is a great place to train and practice as a child psychiatrist! The Regina site has a longstanding collaborative interdisciplinary child and adolescent mental health team in both community and inpatient settings. Child and adolescent mental health and addictions services are delivered through a strong interdisciplinary team at Regina Child and Youth Services which provides outpatient services to the children and families of Regina and consultation to the southern half of Saskatchewan.
At the Regina General Hospital is The Adolescent Psychiatric Unit, a 10-bed tertiary care inpatient unit providing patient care through a specialized interdisciplinary team, in addition to a 10-bed Secure Youth Detox. Psychiatric and psychological consultation, counselling and group therapy are provided by the Young Offender Team to the provincial youth forensics facility, Paul Dojack Youth Center. Autism assessments, treatment and case management is provided through the Autism Center.
We have a strong working relationship with our community partners, which includes the Ministry of Social Services, school boards, Ranch Ehrlo Residential Society (which provide services to complex youth with multi-domain psychopathology from all over Canada), and other community based organizations. Regina is small enough to foster such strong inter-agency working relationships, yet large enough to provide a broad variety of strong evidence-based interventions to the residents of our service area.
Regina, the capital of Saskatchewan, is a modern mid-sized welcoming city of approximately 236,000 people "nestled in the heart in the heart of the Canadian prairies." For more information on the city of Regina, please visit
www.tourismregina.com
Please find below our application form in fillable PDF format. All applications for the 2023 academic year are to be directed to Blessing Madenga, program administrative assistant, and should be received by September 1st, 2022. Applications may continue to be accepted on a case-by-base basis. 
Forensic Fellowship
The University of Saskatchewan offers a one-year Fellowship in Forensic Psychiatry that is fully accredited by the Royal College of Physicians and Surgeons of Canada. The principle site of training is located in Saskatoon at the Regional Psychiatric Centre. Training is also undertaken at Saskatchewan Hospital North Battleford.  The Fellow will also have involvement with the Saskatchewan Review Board and forensic outpatient assessments.
The Forensic Division is an important part of Saskatchewan's mental healthcare system, which provides both inpatient and outpatient services. The division promotes clinical care, education, research, and advocacy for forensic mental health patients. The Division consists of members from Correctional Services Canada, the Department of Adult Psychiatry, the Department of Child and Adolescent Psychiatry, the Faculty of Law, Saskatchewan Hospital North Battleford, and private practice.
Saskatoon is a vibrant, active and culturally rich city of over 325,000 people. In Saskatoon residents will enjoy working alongside the scenic South Saskatchewan River, which provides breathtaking views as it flows through the city. For more information on the city of Saskatoon, please visit www.tourismsaskatoon.com.
How to Apply
Please find below our application form in fillable PDF format. All applications for the Forensic Fellowship Program are to be directed to Blessing Madenga, program administrative assistant. Space is limited to two positions per year.
Application Info / Application Form
We look forward to welcoming new Fellows!

Dr. Azaad Baziany MD, FRCPC, MB-ChB
Forensic Psychiatry Program Director
Research
The Department of Psychiatry has a vibrant research portfolio continually growing through the efforts of our knowledgeable and dedicated clinical, applied and basic research faculty, students, residents and staff. Our mandate is to undertake fundamental and clinical studies to contribute to continuously evolving field of psychiatry and provide the exceptional training environment to the next generation of scientists and clinicians.
We conduct cross-disciplinary clinical, applied and basic research through biological and sociocultural lenses to improve prevention, develop and implement better therapeutic interventions, and enhance care in individuals living with mental illnesses. We collaborate with Indigenous Peoples' Communities and with Patient Partners to conduct research for improvements in wellness and mental health. Researchers in the Department tackle mental illness across life span utilizing cutting-edge technologies, from psychiatric genetics to computational psychiatry and artificial intelligence.
Clinical
A dedicated cohort of community and university based faculty provide a wide array of inpatient, outpatient and outreach psychiatric services to the people of Saskatoon, Regina and surrounding areas.
Clinical consultation and continuing medical care is delivered through individual private clinics, the Royal University Hospital emergency department and inpatient units, other health authority facilities, rural clinics, and in specialized programs developed and delivered collaboratively with Mental Health and Addiction Services.
These specialized services reflect the breadth of our physicians' interests and expertise, as well as the needs of our expanding population. Through this partnership with MHAS psychiatrists participate not only in Mental Health and Addiction Services program development, review and patient/family centred service delivery but also in activities committed to continuous quality improvement.
Requests for psychiatric services are typically initiated by family physicians and other medical specialists and in some instances by other mental health professionals within the specialized programs.
CBC Radio - Blue Sky - Mental Health Rounds
Contact
Please note: due to COVID-19, our department members are working remotely, and physical offices are closed until further notice.