Clinical divisions
Anatomical Pathology
Biochemistry
Hematology
Microbiology
Immunodiagnostics
Molecular Diagnostics
HLA
Cytogenetics
Each division has a Clinical Division Head and a Laboratory Services Manager who are responsible for the operation and testing services for the entire health region.
Programs
PATH 205.3 — 1/2(3L)
General and special pathology for pharmacists and physical therapists. Prerequisite(s): Restricted to students enrolled in Pharmacy and Nutrition or Physiology, or permission of the department.
General Information
Welcome to the array of graduate programs offered by the College of Medicine at the University of Saskatchewan. The College of Medicine currently has graduate programs covering the biomedical sciences, health sciences, clinical sciences, school of physical therapy and community health topics. We hope that you will find a graduate program and supervisor that will match with your research interests.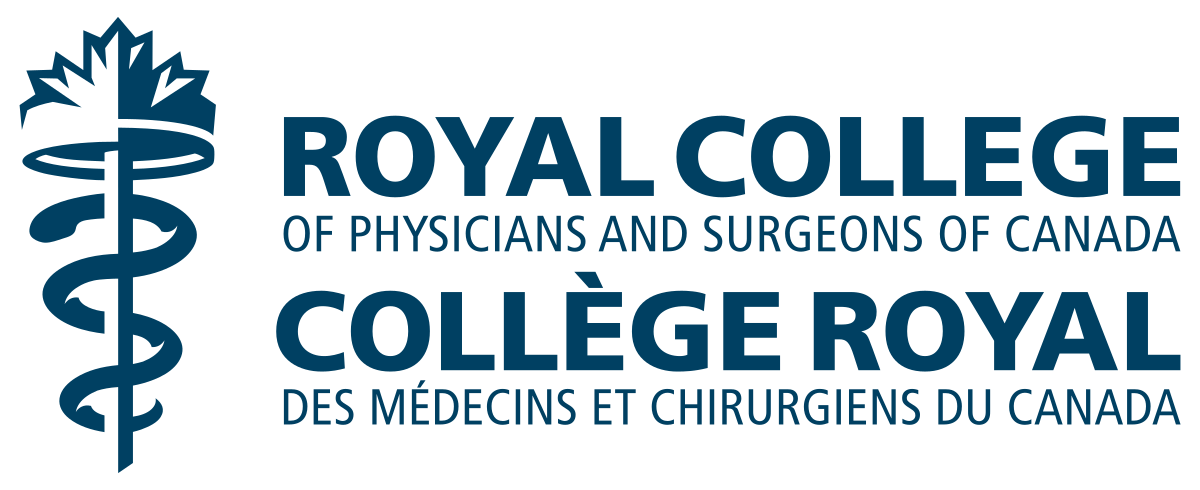 About the Program
The University of Saskatchewan offers a 5-year residency training program in General Pathology, and currently boasts ten residents at various training levels between PGY-1 and PGY-5.   The General Pathology Residency training program aspires to educate, support, and mentor residents that are capable, confident, and competent laboratory physicians with the skills to handle the wide variety of challenges posed in General Pathology practice.
The General Pathology residency program is based out of the Royal University Hospital located on next to the beautiful and bustling University of Saskatchewan campus. Training occurs in both of the major centers of the Province of Saskatchewan, Saskatoon and Regina.  In Saskatoon, training is provided at the Royal University Hospital, St. Paul's Hospital, and Saskatoon City Hospital.  In Regina, training is provided at Regina Pasqua Hospital and Regina General Hospital.
General Pathology is a broad based specialty that bridges clinical and laboratory medicine, incorporating aspects of both anatomic pathology and clinical pathology.
The first year PGY1 of training is a clinical training year during which the resident rotates through clinical disciplines, including general surgery, gynecology, pediatrics, oncology, internal medicine, and several electives.  This basic clinical training year provides the Pathology resident with a basis of clinical knowledge that will assist them in clinical interpretation of Pathology results as well as assisting in preparation for the LMCC Part II examination. For more information about this examination, please see the Medical Council of Canada website: http://www.mcc.ca.
The remaining four years PGY2 through PGY5 are devoted to anatomic pathology (including autopsy/forensic pathology, surgical pathology, and cytology) and clinical pathology (hematopathology, medical microbiology and clinical biochemistry).  
The following table outlines the duration spent in each of these fields (1 block=4 weeks). 
| ROTATION | DURATION | SITE* |
| --- | --- | --- |
| Orientation and Core Training | 1 block | RUH, SCH, SPH |
| Surgical/Autopsy Pathology | 18 blocks | RUH, SCH, SPH, Pasqua |
| Forensic Autopsy Pathology | 2 blocks | SCH, Pasqua |
| Cytopathology | 4 blocks | SCH, Pasqua |
| Hematopathology | 6 blocks | RUH |
| Clinical Chemistry | 6 blocks | RUH |
| Medical Microbiology | 6 blocks | RUH |
| Surgical Pathology Electives | 3 blocks | variable |
| Selectives | 6 blocks | variable |
Additional training is provided in medical ethics, laboratory management, critical evaluation of medical information, and communication skills. Residents are expected to complete a research project during their five-year residency, and are provided with protected time in which to do so. The program includes ample selective time which is coordinated with the Program Director.  Selectives have occurred across the country and internationally. 
We are proud of our program and what we have accomplished and anticipate further growth in the years to come.  
We invite you to explore our program!
---
The program recruits residents through the national match organized by the Canadian Resident Matching Service (CaRMS).
Applicants must fulfill the requirements set forth by the Post Graduate Medical Education office (PGME) of the University of Saskatchewan. 
Click here to read more about these requirements.
A resident selection subcommittee (which reports to the RPC) is normally formed to identify candidates for interviewing, to determine the process for interviewing, to determine criteria for determining those to interview and to rank. The RPC will make suggestions with respect to components that are deemed attractive any given year. To review applicants to the program and make recommendations to the Program Director for acceptance of candidates into the program (through a resident selection subcommittee) consisting of available interviewers as well as the program director and program administrator),
Components that are used in ranking would include: basis of academic qualifications, previous performances, letters of reference, and on-site interviews.
Residency contacts
Dr. Rani Kanthan,
Program Director
Deb Quirion,
Residency Program Administrator
306-655-0238
Endowment Funds
Application Guidelines
The Endowment Funds Committee meets 3 times per year – generally in January, June and October.  Applications can be completed online (see Application Form tab below), saved, printed and submitted to the main U of S Pathology & Laboratory Medicine Office, RUH 2841 (or emailed to loreen.trautmann@usask.ca ), no later than December 10th, May 31st, or September 30th of each year.  Applicants must include a copy of their abbreviated CV.
Contact
Room 2841, Royal University Hospital
103 Hospital Drive
Saskatoon, SK  S7N 0W8

Phone: 306-655-2221
Fax: 306-655-0235
Loreen Trautmann
Clerical Support to Dr. Fergall Magee
Provincial Head, Pathology & Laboratory Medicine

Phone


Office: 306-655-2221




Cell: 306-514-7605

Harold Shiffman
Manager

Phone: 306-655-0236

Deb Quirion
Residency Program Administrator
Phone: 306-655-0238