Career Advising
The College of Medicine's career advising system integrates the efforts of faculty members, clerkship directors and student services staff to assist students in choosing elective courses, evaluating career options and applying to residency programs. The career advising system ensures that students are made aware of the needs of the Canadian population through a variety of activities, settings, and resources including curricular and extra-curricular sessions, one-on-one confidential advising appointments, small group seminars, large events, and web resources.
Career Planning Resources
Mentorship
The College of Medicine Mentoring Programs are dedicated to enhancing, supporting and growing the academic environment by establishing a culture of mentoring at the College of Medicine, which will, among the others, benefit and promote Saskatchewan as the best place to live and practice Medicine.
Through partnerships with the UGME and the SMSS, the Office of Career Advising & Mentorship has established the following goals:
To support the academic success of students during their transition to the College of Medicine and to support their continued academic achievement through graduation.
To offer opportunities for learning, leadership and service outside the formal academic curriculum.
To build community by creating a more inclusive campus environment and by addressing the cultural needs of new students.
Student-to-Student Mentorship
P.E.E.R.S.i.M. Mentoring Program
The P.E.E.R.S.i.M. Mentoring Program is a peer support program designed to match first year students with upper-year students, with a goal to create a supportive community among students.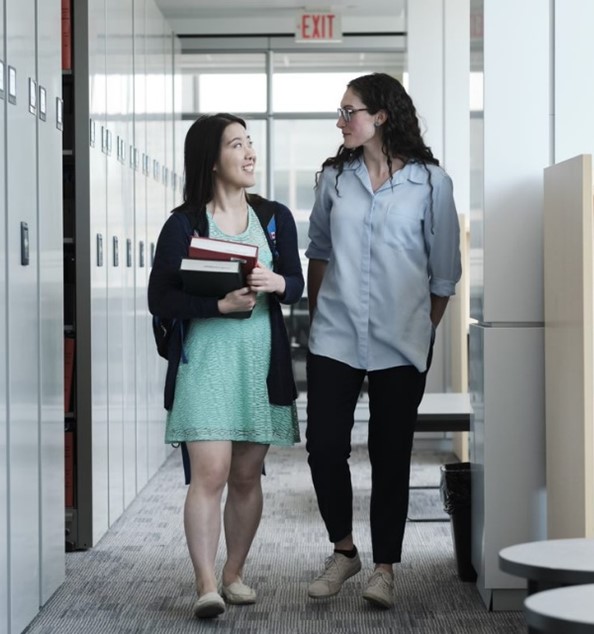 Becoming a mentor requires a change in consciousness — i.e., how you think about yourself and how you think about others. Mentoring is not a matter of working harder or longer or adding to your job responsibilities but seeing your work differently.
Mentors can be found among faculty and professional staff, but mentors can also be found in the ranks of students themselves. Student mentors are known as Peer Mentors. Due to their close association with other students, Peer Mentors are very important. Often new students confronted with an academic or personal problem will seek out advice first from a Peer Mentor and only with encouragement will that student contact others in the university, such as counselors, faculty, or administrators.
Why Join P.E.E.R.S.i.M.?
Learn and benefit from the experiences of others.
Gain insight that may aid you in making informed choices in your future residency.
Discover the many opportunities that the CoM and your university experience have to offer
Benefits of Being a Mentor
To become a Peer Mentor, an experienced student does not have to do extra work but to think about their interactions with fellow students in a new way.
Making a difference in the lives of first-year students
Enhancing professional and leadership development through an expended network of colleagues among other mentors and students
Recognition by the faculty, staff, and college administration
Increased self-esteem, self- confidence and affirmation of leadership competence
Acknowledgment and recognition in the Medical Student Progress Report (MSPR)
Eligibility to be nominated for the COM Award for Excellence in Mentoring: Mentor of the Year, which is a $ 1,000 cash award accompanied with a beautiful trophy
Benefits of Being a Mentee
The P.E.E.R.S.i.M. Mentoring Program is dedicated to engaging and empowering first-year students to successfully navigate their College of Medicine experience.
A broader view of their COM experience
Camaraderie and better opportunity to feel a sense of belonging
Access to a support system during critical stages of their academic and leadership development
Clearer understanding and enhancement of academic and co-curricular plans
Direct access to powerful resources within their areas of interest
Increased self-esteem and confidence when dealing with new people and situations that come with the college experience.
How do I become a Student Mentor?
Physician-to-Student Mentorship
Synergy Mentoring Program
The Student-Physician Synergy Mentoring Program pairs a uSask MD student with a practicing physician in a formalized mentoring relationship. Mentors not only have the opportunity to influence the future of healthcare, but both research and experience suggest that mentoring relationships lead to increased job satisfaction, a new fond interest in one's work and self-development.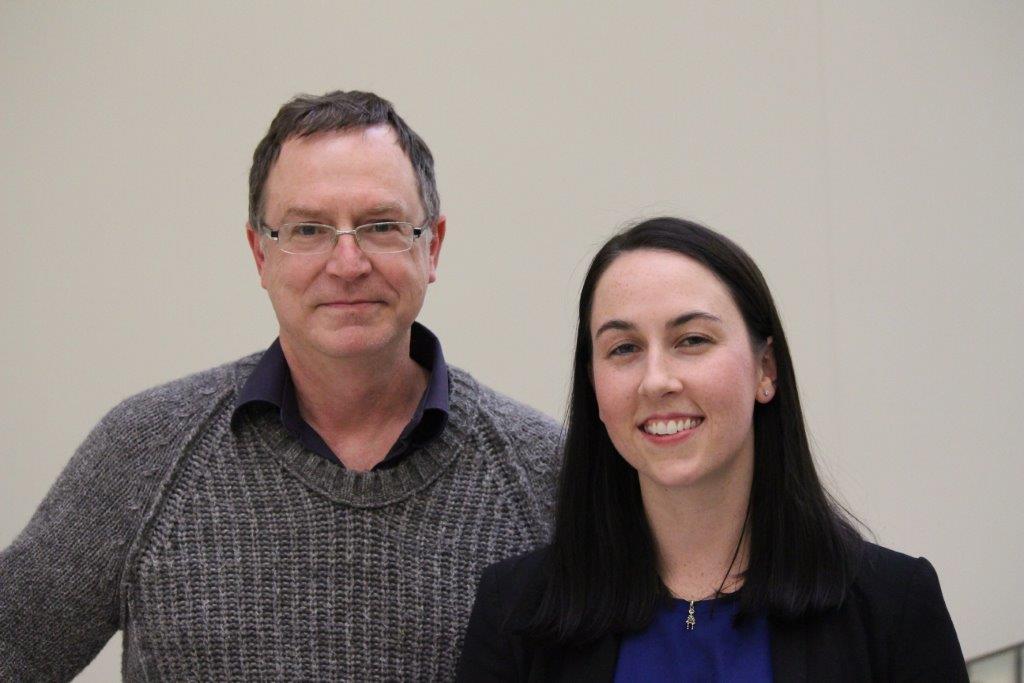 The Synergy Mentoring Program pairs a U of S MD student with a practicing physician in a formalized mentoring relationship.
The mentor-mentee relationship can last a lifetime, but it begins with dedicating one hour per month of your time to an open conversation between Mentor and Mentee via:
One-on-one interaction
Internet communication
Phone call or text
Other form of communication
The goal of SYNERGY is to inspire learning and encourage lasting relationships by facilitating mutually beneficial interactions between the students of the College of Medicine and the physicians of Saskatchewan.
Benefits of the SYNERGY Program
Mentees
Students will benefit from the advice and guidance of experienced physicians.
Mentors
Physicians will be able to support the development of a new generation of physicians.
Saskatchewan
The province will benefit as a larger proportion of the College of Medicine medical trainees choose to establish practice in Saskatchewan.
Student-to-Community Mentorship
uSask MD students have the opportunity to make a difference in the life of a Saskatoon child and to contribute to the community outside of the university. The program involves mentoring in a student's elementary school and being a positive role model in their life. Mentors are asked to commit to a visit once a week, but it can be flexible if something prevents a mentor from attending on a regular day. A mentor's chosen time during the week can also vary based on their availability and what is arranged with the student's teacher. A mentor can be placed at a variety of schools across the city, based on their preferences.  Many mentors from the College of Medicine are located at St. Michael's on 33rd Street, which has an amazing staff and numerous activities for mentors and mentees.
Possible activities include going outside to play sports, board games, gym activities, cooking, crafts, computers, joining them on field trips, reading, etc.
Sign up today as there are many more children still waiting for mentors! Not only do mentors impact the lives children in a tremendous way, having volunteer and leadership experience in the community is important when applying for the residency match.
To sign up for the BBBS mentorship program or for more information, email school mentoring caseworker, Jennifer Humble. Please indicate that you are an MD student at the College of Medicine.
The LGBTQ+ Mentorship Program is a student-run initiative for LGBTQ+ medical students, residents, and physicians. It aims to create a safe space for LGBTQ+ individuals in medicine to meet, share experiences, and provide each other with mutual support. The program facilitates mentorship through organized large group meetings in Saskatoon and Regina. Members are encouraged to use these meetings to arrange informal one-on-one mentorship if they so choose.
Benefits
Navigating the medical profession can be uniquely challenging for LGBTQ+ individuals at all levels of training. A safe space to freely discuss issues relating to gender/sexual identity, as well as an opportunity to meet LGBTQ+ peers, can help combat feelings of isolation. This program will help to establish a strong and supportive LGBTQ+ medical community in Saskatchewan. Resident and physician mentors will serve as positive role models, and will have the opportunity to share their experiences and knowledge with the mentees. They will also be able to connect with other LGBTQ+ peers.
Medical students involved in this program will receive guidance and support from the mentors. They will be exposed to a variety of LGBTQ+ perspectives and medical specialties in the large group meetings, which will promote personal and professional development. They will have a supportive environment in which they can explore their own LGBTQ+ identity, while also gaining lifelong connections and a sense of community.
Confidentiality
Many LGBTQ+ medical students, residents, and physicians are not "out" to their peers and they may wish to remain this way for personal or professional reasons. For this reason, we ask that all members maintain confidentiality pertaining to group membership.
If you have any questions or would like to sign up, please send us an email.
Peers United by Leadership and Skills Enhancement (PULSE) gives undergraduate medical students the opportunity from various years to collaborate. It also empowers students who want to learn the art of teaching and educating others, as well as giving/receiving quality feedback. Considering these skills are an expectation of students entering residency, and highly important abilities used every day by physicians, PULSE helps to meet that need for student mentorship/teaching initiatives.
PULSE is the College of Medicine's brand new, student-run, peer-to-peer clinical skills mentorship program. PULSE was created specifically with students' interests and needs in mind. It was designed to provide a valuable opportunity for medical students in different years to connect and share knowledge, to gain skills in mentorship, and to foster a sense of camaraderie in the College of Medicine at the University of Saskatchewan. Starting in the Fall of 2018, PULSE will be offered year-round in Saskatoon. PULSE will allow all interested 1st year medical students to connect with and learn from 2nd year medical students in the MD program, and facilitate confidence building and clinical skills enhancement (history taking, physical exam, imaging interpretation, oral presentations, and more), while promoting meaningful peer connections. In turn, PULSE doubles as an excellent opportunity for interested 2nd year medical students to engage in teaching and mentoring, and to practice/review relevant material for their own learning.
If you are interested in participating in PULSE or would like to learn more about this program, please email Adam Neufeld.  
Electives Planning
Intended primarily for Year 3 MD students, appointments are available with one of our Career Advisors in person or via teleconference for 30-45 mins to help students outline/refine a plan for Year 4 electives, refine specialty options, and discuss elective decision-making strategies. For details regarding policies and  procedures visit the College of Medicine's Electives page. Electives are an excellent opportunity to get hands-on experience in a variety of settings and can assist students in choosing a specialty.
 
Applications for Visiting Electives have moved to the AFMC Student Portal and the College of Medicine no longer processes paper applications.
 
The Electives Planning Worksheet is a great way to get started with a draft of your plans.
For questions related to policy and process, please contact Medicine Undergraduate Electives at ugme.electives@usask.ca
Residency Match Resources
Mandatory Residency Application Review appointments with Year 4 MD students are scheduled with faculty members to review drafts of your CV, personal letter, and to discuss a competitive match strategy.
45-minute appointments are available in-person, via video conference, or via phone.
| | |
| --- | --- |
| The Canadian Resident Matching Service (CaRMS) is a national, independent, not-for-profit, fee-for-service organization that provides a fair, objective and transparent application and matching service for medical training throughout Canada. | CaRMS Website |
| The R-1 Main Residency Match (R-1 match) for entry level postgraduate positions is CaRMS' largest match. It encompasses all 17 Canadian medical schools and is offered in two iterations each year. | R-1 Main Residency Match |
The Match Book, created by the Canadian Federation of Medical Students, currently in its 8th edition, intends to provide an introduction to the Canadian residency match process, present an overview of the major steps involved, and aid Canadian medical students' at various stages of training in planning their strategy for matching in their preferred programs.
New for the 2017 Match - all University of Saskatchewan residency applicants must complete a CASPer™ (Computer-Based Assessment for Sampling Personal Characteristics) test. CASPer is an online test which assesses for non-cognitive skills and interpersonal characteristics.
Tests dates and fees can be found on their website. Please note these are the only testing dates available and no additional tests will be scheduled. CASPer test results are valid for one year. Direct any inquiries on the test to their support email.
The R-1 Main Residency Match report is made available to the public by CaRMS for informational purposes related to the first and second iterations of the match. The R-1 match report provides information to faculties of medicine and applicants on match trends and results, as well as results from previous years' matches.
The Couples Match App allows students to organize their rank-order list online! The program allows you to ensure that all possible combinations are considered. Proximity of school location is prioritized as well as each partner's own personal rank order. If you have any questions about the functions of this app, please email vpstudentaffairs@cfms.org
Contact
Sara Bryson
Administrative Assistant
Student Services/Career Advising & Mentoring
Tel: 306-966-7275
Note: Career Advisors meet with current MD students. If you have questions regarding Admissions, please contact U of S Medicine Admissions.