Much of medical school is about practice. With the help of simulated patients (SPs), University of Saskatchewan (USask) Medical Doctor (MD) program, students learn how to take patient histories, practice physical examination skills, think on their feet, and develop an approach to common clinical problems. 
SPs act as if they were real patients in real medical scenarios. SPs of all ages, even as young as age four, participate in the program. 
SPs are trained to portray patients who present symptoms in an array of medical scenarios. Then, they act out a script with patient history that is related to the body systems that the students are studying.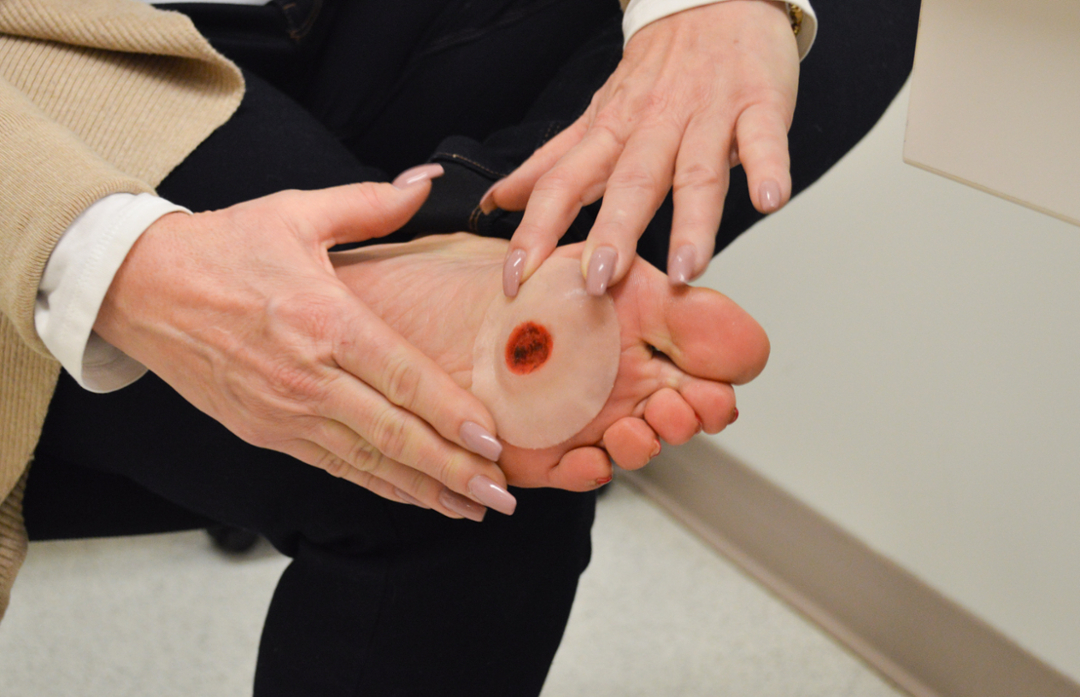 The scenario could be addressing a sore joint, a headache, or an emergency room situation involving a medical team. Sometimes, SPs will portray a patient who's in a foul mood, or any range of emotions depending on symptoms and scenario. Occasionally, they even use props, also known as 'moulage', to show a cut or a wound.  
Physicians and healthcare professionals guide students through taking the SP's history and addressing the issue.  
Approximately 100 SPs contribute to the MD program at the College of Medicine's Regina campus. And, as the campus expands in 2022 to accommodate the entire MD program, SPs will continue to be needed to help students practice their skills. People who are interested in becoming SPs typically start the process by filling out the form online.
Lori Baiton, Irene Pelletier and Terry Bedard have been SPs for four and six years each, respectively. They shared their experiences and why they continue to be a part of the SP program at the campus in Regina.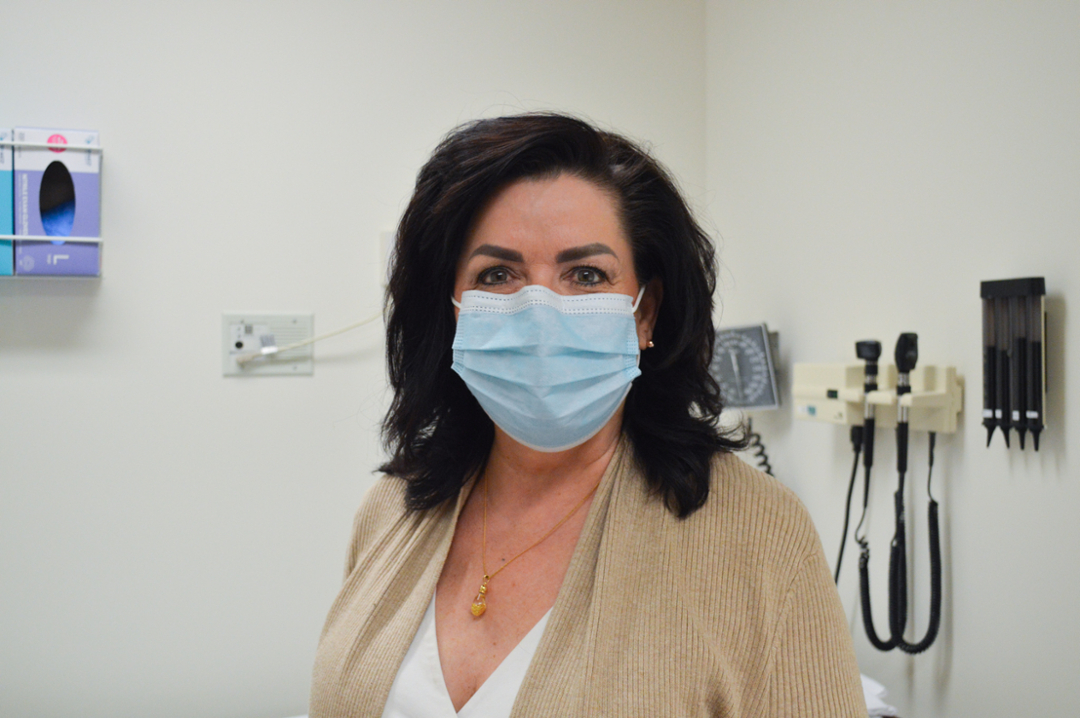 Did you have any acting experience? 
LORI: No, not at all. I worked for 35 years at a desk, and so this was something really different. 
There's no experience required and they're so good about the training; they talk about body language and tone of voice to use in the scenarios. 
We are not always in the clinical rooms. I've acted out scenarios in the simulation centre and in the hospital. One time, I acted as the grandma, the little mannequin was my grandchild in the scenario, and it was like a real emergency with probably eight people in the room. In the scenario, I'm acting totally out of control. It's not always the same thing where you go in for the exam and history taking. 
IRENE: It's fun - especially if you like to act (but Hollywood ain't callin'). 😉 
TERRY: I'm not an actor, however, I saw a notice about the SP program while I was an extra in a movie being filmed at the former Regina Exhibition Stadium (called Chokeslam).

What do you find valuable about this experience? 
LORI: I want to give back in a purposeful way. I'm a cancer survivor and I looked at this as an opportunity to give back with my time. 
There is a lot of flexibility (with scheduling), and the training is great. It's a very organized and well-run program.  
IRENE: What I enjoy most is participating in various simulated sessions with brilliant young minds who are our future physicians. My hope is that my role as a simulated patient will be useful to the students' education and development, even in some small capacity.  
It's a remarkably interesting volunteer position and I've learned a tremendous amount from both the students and their preceptors.   
TERRY: I find the whole experience very rewarding – seeing the students improve their skills, meeting the people who run the program and the doctors who assist, and seeing the students working in the hospital when I come in as a patient. 
 Why do you continue to be a SP? 
LORI: I love the experience and if I could do one little part to help this next generation of doctors become professionals, I'll feel really good, and it's got real meaning to me.  
IRENE: I'm a firm believer that any type of volunteer activity is a great opportunity for personal growth and to give back to a community or an organization.   
This role also provides some flexibility around hours worked and scenarios to participate in, which works well for me. The employees who run the program are great to work with and well organized; I have also met a number of other interesting people. 
TERRY: As SP's we are encouraged to be part of the learning process and provide feedback about how we feel about the experience.   
Once, when I was an SP for an ultrasound practice session. While the student was practicing ultrasound skills on me, I got to share an "Aha" moment when the student saw a rainbow image on a scan, and we both said, "OMG that is really cool!" 
SP opportunities are available at the College of Medicine in Regina and Saskatoon.   
To become a SP in Regina, complete the form online or call Kayla Trevena, Simulated Patient Coordinator, 306-766-0632.  
SPs are also needed in Saskatoon. To become a SP, complete the form online. 
---
This interview has been condensed for clarity and length.