Kot and Ferguson matched to the two Obstetrics and Gynecology residencies in Regina, completing the five-year program together in 2018. That summer, they worked in the department, filling in for other physicians until their obstetrics and gynecology clinic was ready for them and their patients.
"We had very good mentorship and support in our final year of residency," said Kot. "We also had a bit of practice management experience setting up a clinic and what it means to be in practice on our own, which helped us to be able to facilitate this."
By planning and building their clinic from scratch, Kot and Ferguson created a building that would be a combination of everything they liked about their experiences in other clinics during their residency.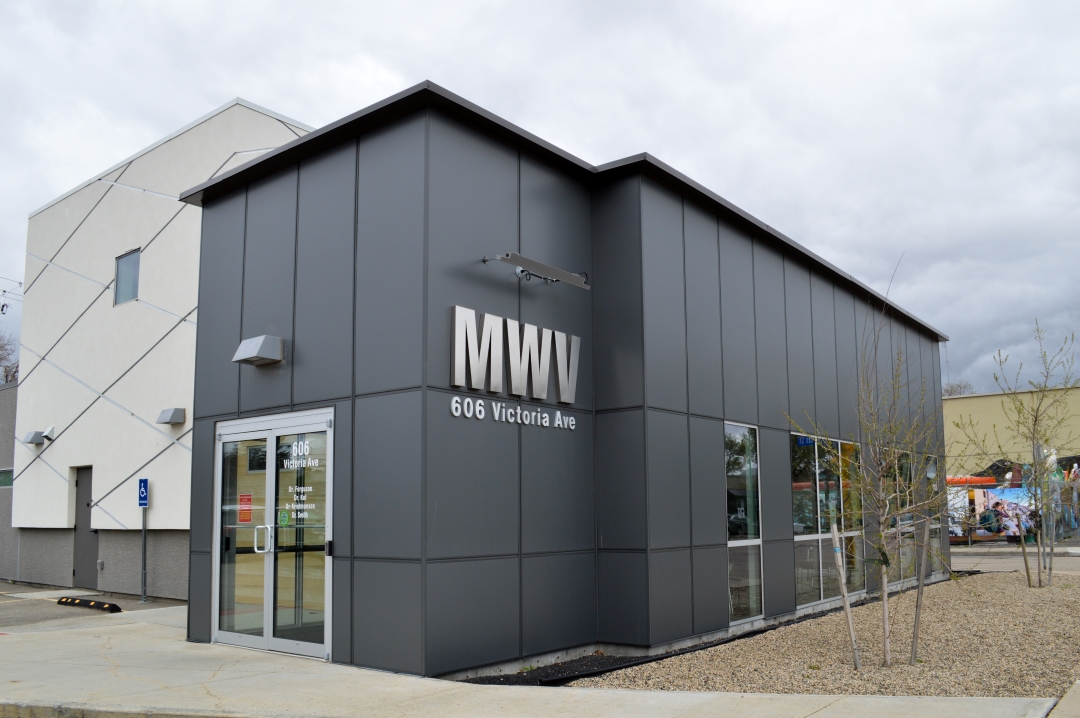 In September 2018, the co-owners opened the doors to their clinic, Maternity Wellness on Victoria.Support staff, two additional OBGYNs, a family medicine doctor, physiotherapist also work there. Just a couple of blocks from Regina General Hospital, its central location is on city bus routes and near convenient parking spaces. The clinic has space for staff to relax, a bright and modern waiting room, and several exam rooms.
Teaching is even built into the design of the 4,300 square foot clinic. The exam rooms have a clean, ergonomic design with extra space to accommodate students.
"We had such a great residency experience here, and had fabulous teachers, so we aspired to give back and get involved in the college in undergraduate and postgraduate teaching," said Kot.
Their colleagues at Maternity Wellness include fellow USask alumni, Dr. Dorian Kristmanson, who also completed her MD at USask, and Dr. Sarah Smith, who also completed the Obstetrics and Gynecology Training Program in Regina, practice at the new clinic and teach students.
"Every member of our department is involved with teaching and so it would be difficult to join the department without wanting to teach," said Ferguson. "There is no pressure to do it, but it's very much encouraged, especially when you're surrounded by people who do a ton of teaching."
In addition to teaching, both Ferguson and Kot are involved in administering the Obstetrics and Gynecology Residency Training program in Regina. Ferguson is currently the assistant program director and Kot is the program coordinator.
The USask Obstetrics and Gynecology Residency Training Program is designed to give residents special education and expertise in obstetrics, gynecology and women's health. In total, there are four positions available; two based in Regina and two based in Saskatoon. Residents also rotate through Saskatoon, Regina and Prince Albert.
Learn more about residency programs available at the College of Medicine's Regina Campus.