Meadow Lake is a small rural northern community in Saskatchewan, surrounded by outdoor activities and a provincial park. It is the perfect setup to maintain wellness while completing clerkship. It is also home to a bustling hospital that serves many Northern communities. Meadow Lake Hospital has a 24-hr emergency department, 32 in-patient beds, one palliative bed, 52 long-term care beds, two labour and delivery rooms, and two ORs, which are frequented by four different specialists each month, along with our in-house Enhanced Surgical Skills (ESS) and Family Practice Anesthesia (FPA) physicians. This facility is run by wonderful and welcoming health care staff, including 12 physicians.
For those unfamiliar with SLIC, it is a program that third-year medical students can apply to and complete 10 months of clerkship training in rural centers. Instead of a rotation-based program that is traditionally implemented in the third-year, SLIC is a longitudinal program, which means students are hands-on with a different area of medicine each day.
For example, in a week, I may do a shift in the emergency department, a day in the clinic, a day in the OR as either an assistant, or with anesthesia and spend time on-call awaiting a delivery. This allows me to continuously learn each aspect of medicine over the 10-month period, rather than doing a six-week block and moving onto the next rotation.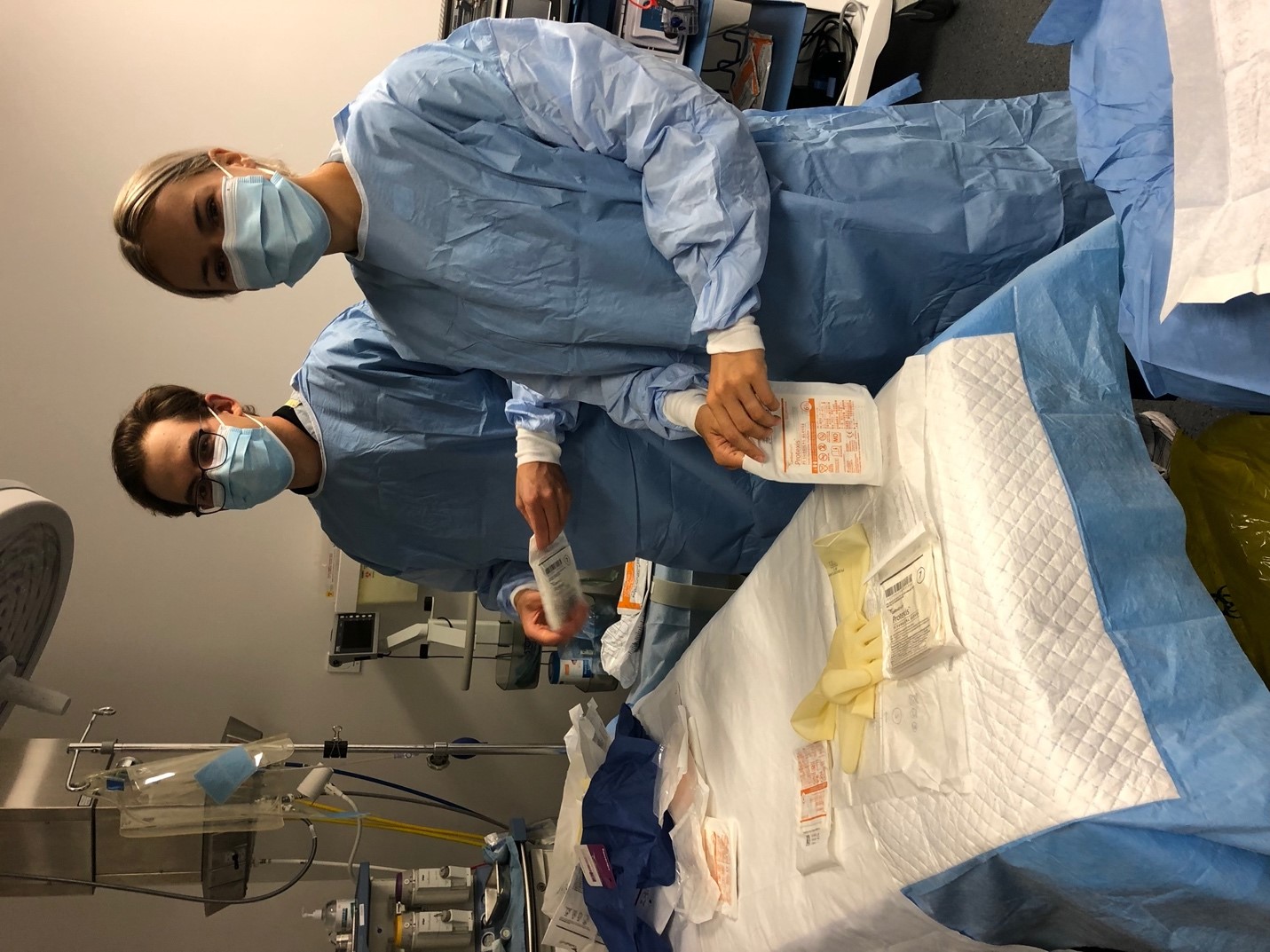 So far, SLIC has been the highlight of my medical school education. The longitudinal nature of the program has allowed me to develop relationships with my preceptors and the nursing staff, which in turn has allowed me to have hands-on experience, independence, and the ability to develop clinical decision-making skills.
I have delivered many babies, helped manage the emergency room, performed diagnostic procedures, assisted in the OR with specialists, and spent time in remote locations at outpost clinics. I have had hands-on experiences and have been involved in most clinical presentations due to the one-to-one preceptor/student ratio, which is a significant reason why I chose the SLIC program.
Due to the location of Meadow Lake, the centre provides care to rural and remote areas. This has provided me insight and empathy into intergenerational trauma and the barriers to receiving sound health care. Along with the clinical aspect of medicine, understanding the social aspect of medicine is imperative to be able to advocate for your patients.
Lastly, I want to provide a shout-out to the physicians, nursing, and support staff in the Meadow Lake health care community. They have gone out of their way to ensure students have positive learning experiences, get the most out of their time in Meadow Lake, and maintain their wellness during the overwhelming nature of third-year medicine.
If you are a current medical student who has been contemplating applying, I would highly encourage you to apply. It is an extremely formative experience that will lay the foundation for a medical student to grow into a knowledgeable, informed, and insightful physician.