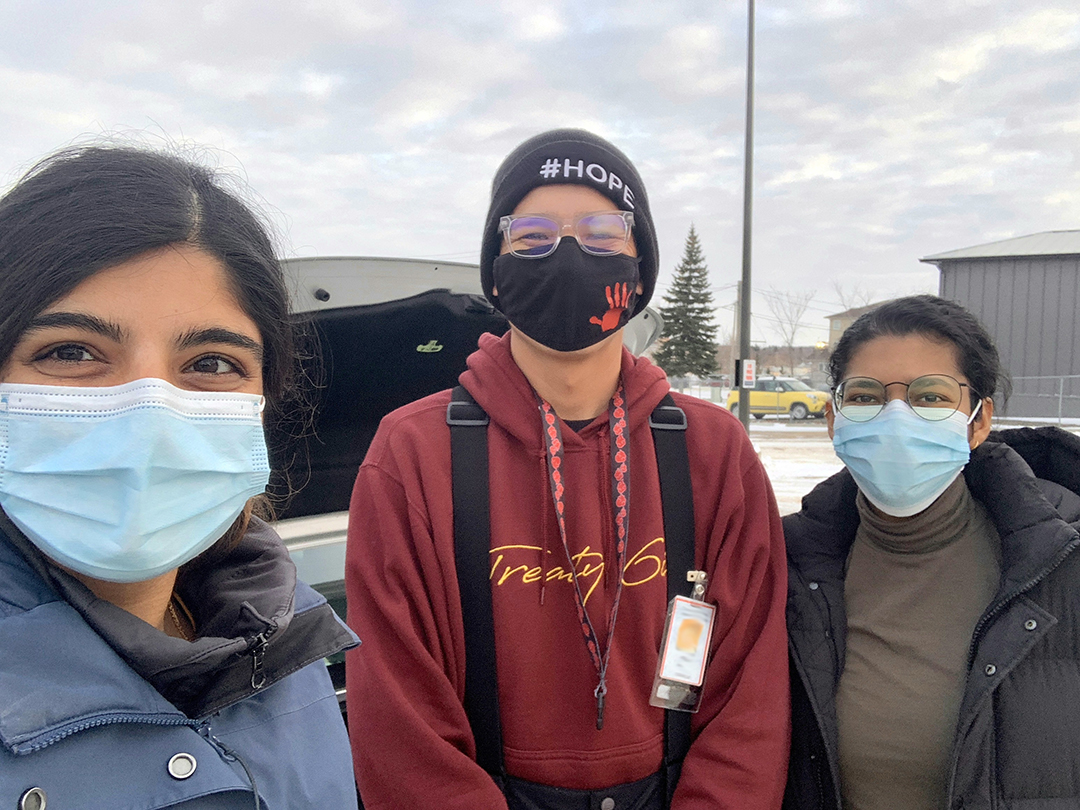 The community and workplace centered learning experience (CWCLE) module in the Medicine and Society class aims to integrate knowledge about social determinants of health and resources available in the community to better the practice of medicine for the learners. The module criteria is to work with an assigned workplace for at least six hours over the two terms.
My experience in the CWCLE is so much more than just another module to pass in medical school. When I was placed in the Saskatoon Poverty Reduction Partnership (SPRP) for the academic year, little did I know that my perspective on life in Saskatoon was going to change.
The SPRP focuses on addressing social and economical issues such as income inequality, poverty, affordable housing, racism and so much more. The SPRP collaborates with numerous organizations to tackle these unignorable issues in a united way.
Although COVID-19 restrictions placed barriers to one–on-one interactions with individuals currently living below the poverty line, I was able to get a small glimpse through the projects and goals of the SPRP. With winter slowly creeping in, I started thinking about how some of the lower socio-economic neighborhoods in our community plan to stay warm and avoid hypothermia and associated health concerns.
In my attempt to figure out how I can help this winter, I came across the Okihtcitawak Patrol Group (OPG) on social media. The OPG group was collecting donations for the inner city neighborhoods and low-income population. The OPG patrols 22nd Street, Pleasant Hill Community and Downtown YXE to name a few. They ensure the donated items are brought directly to those in need.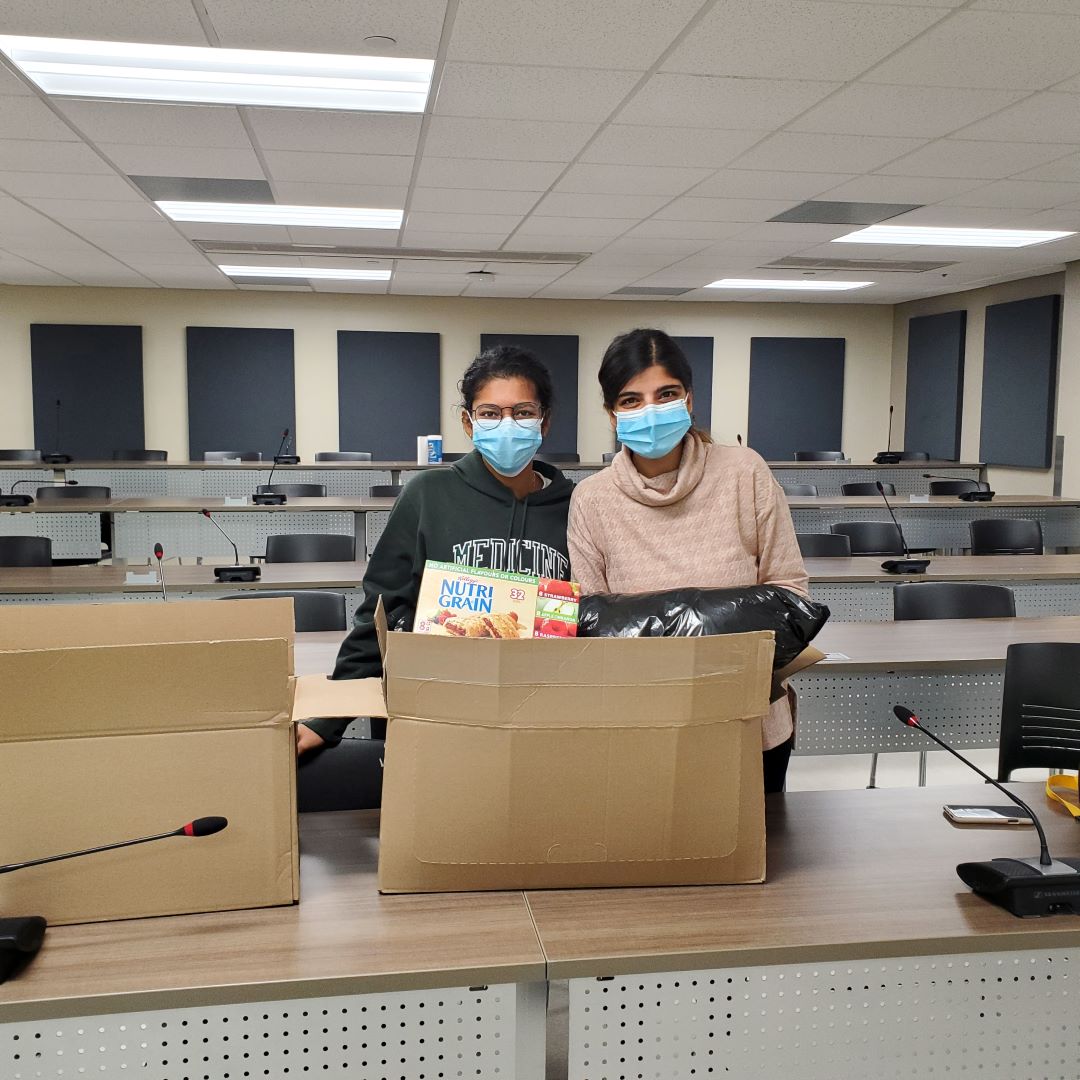 I was motivated to help the OPG in their cause. Along with my CWCLE group mates, we came up with the Winter Clothing Drive for OPG initiative. Middle of November, when the weather was still warm, we put out a call for donations. We were able to reach out to our CoM family, and physicians across Saskatchewan through the Saskatchewan Medical Association. Even today, we are receiving donations of warm winter shoes, jackets, mittens, snacks and easy to prepare food items.
The amount of support and donations received was overwhelming and a great reminder of the great things that can be accomplished when everyone works together for a common goal.
Through this experience, I have learned the importance of community. The CWCLE module directors have done a great job helping us achieve this learning outcome even with all the COVID-19 restrictions.  
Although we are treating the symptoms and not the cause of poverty faced by these individuals, it is still important to prevent further harm to the valuable and vulnerable members of our community.