This week's alumni couple is Dr. Shanna (MD'99) and Mark (MD'02) Fenton.
Do you remember the first time you met?  
We met in a Mac's convenience store in Saskatoon. Shanna had a part-time job there and Mark was a regular Slushie (beverage) customer.
What were your early impressions of each other? 
Dr. Mark Fenton: Wow.
Dr. Shanna Fenton: Wow, this guy needs a job.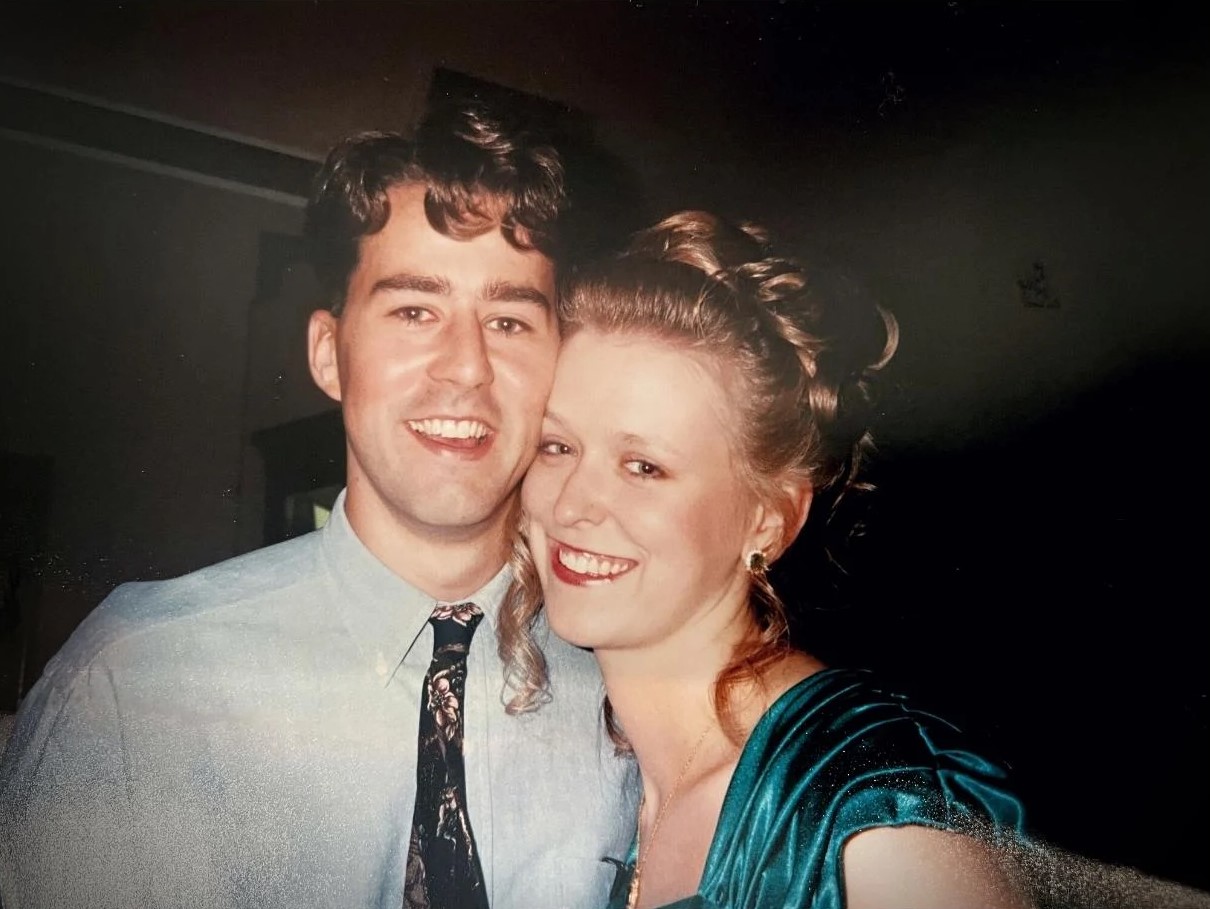 How and when did your relationship start? 
Eventually, Mark got a part-time job in the store as well and this allowed the relationship to develop. 
Do you have any fond memories and/or funny stories of being together in medical school that stand out? 
Shanna started medical school first. In fact, our oldest son was born on her first day – so she ended up deferring for a year. Being a parent during medical school definitely helps focus your attention and energy.
Did you graduate in the same year from the College of Medicine? If you didn't, what were your graduation years? 
We didn't. Shanna graduated three years ahead of Mark in 1999. Mark graduated in 2002.
Where did you complete your residencies? 
Shanna completed Family Medicine in Saskatoon. Mark completed Internal Medicine and Respirology in Saskatoon. He then went to the University of Alberta for a fellowship in lung transplantation.
What was the key to your relationship surviving medical school and residency?  
We have always been a team and made decisions together, always balancing the needs of our family with our own individual ambitions. 
We were also in the fortunate position of having both of our families in Saskatoon who were very supportive and willing to help out with navigating the needs of our children in the midst of crazy work schedules.
Did you marry? If so, what year?
We married in 1994.
What has been the secret to your relationship success?
We are each other's best friend.
How has being physicians positively impacted your relationship?
Each of us has insight into the stresses and strains the other is experiencing even though our fields of work are different. 
Do you have any advice for medical students that may follow down the same path? 
Teamwork is everything. Communicate often and well with each other.