This week's alumni couple is Drs. Marilynn Cooper (MD'83) and Brian Gushulak (MD'81)
Do you remember the first time you met? 
It was the first day of Grade 10, September 1967, in Melfort.   
What were your early impressions of each other?
Dr. Marilynn Cooper: He talked a lot (his classmates will understand).
Dr. Brian Gushulak: I'm in love!
How and when did your relationship start?
While we were high school classmates and hung out with the same crowds at that time, we did not really connect with each other until two years after high school. We both ended up in Regina and started dating then.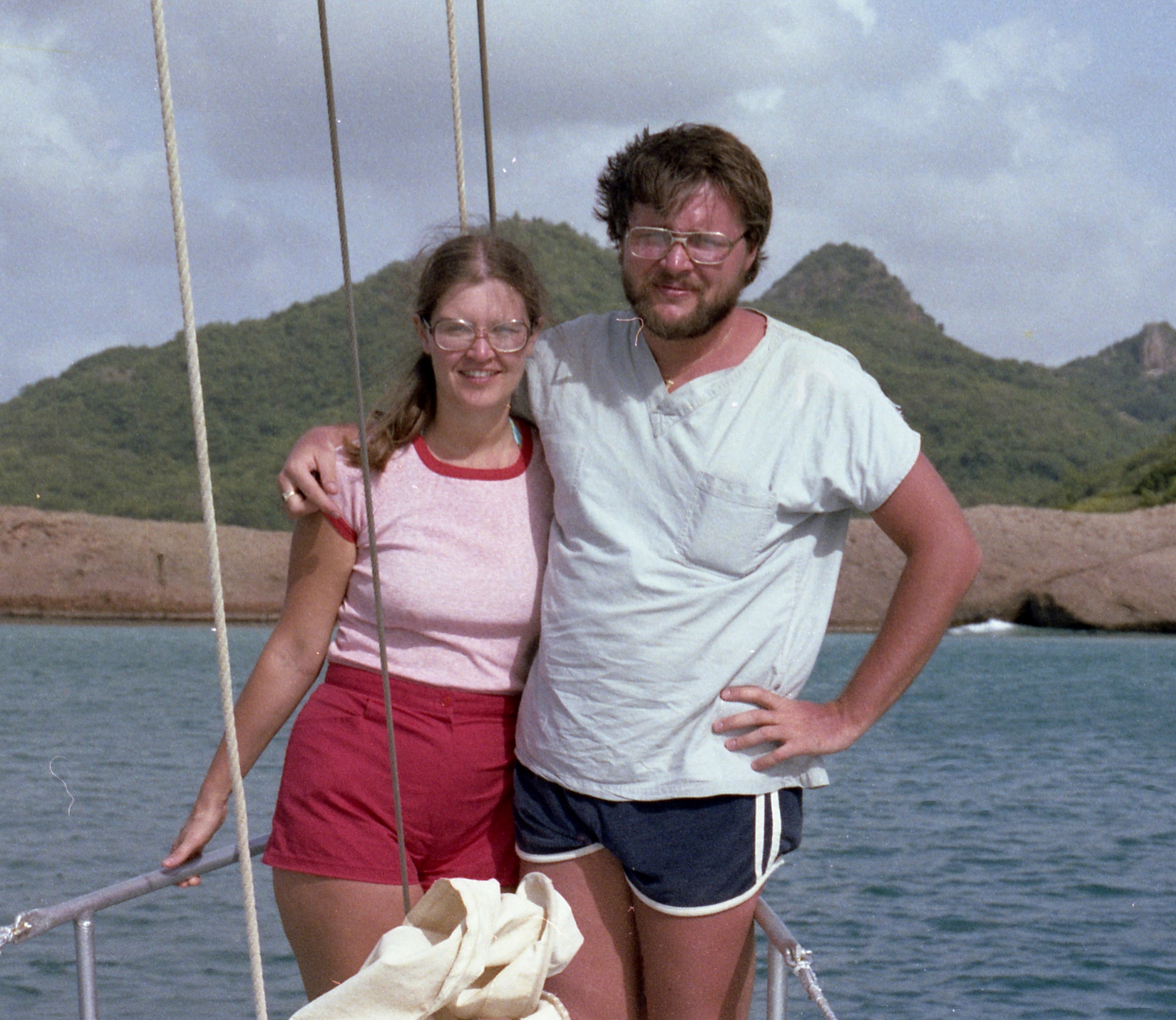 Do you have any fond memories together in medical school?
Most of our fond memories are of the time we spent with our classmates both socially and in school.  Many of those relationships continue 40 years later.
One specific event that still makes us smile is that being chronically poor students, we often took part in pharmacological studies (for which participants received payment). One of these provided enough to allow us to buy four solid oak chairs. These were initially acquired for the "new" University Hospital Cafeteria but had design issues that precluded their use in the cafeteria. More than four decades later these chairs still have a place in our home and are referred to as the "blood money" chairs.
Did you graduate in the same year from the College of Medicine? If you didn't, what were your graduation years? 
Dr. Marilynn Cooper: 1983
Dr. Brian Gushulak: 1981
Where did you complete your residencies? 
We are both old enough that we did rotating internships at St. Paul's Hospital in Saskatoon. Brian two years earlier than Marilynn. Brian then did two years of internal medicine waiting until Marilynn's internship was completed.
What was the key to your relationship surviving medical school and subsequent residency? 
Firstly, we had known each other for a long time and had been married for two years before med school started. Secondly, with both of us being students, we had similar workloads as well as an appreciation and understanding of each other's time commitments. 
Studying involved both of us and we would go to the library together, come home together and had common interests, experiences and knowledge bases. It also meant that at social events each of us was a part of the fraternity of med students and fit into the class groups as a couple.  
Did you marry?  If so, what year?
We were married in 1974 and were married for two years when Brian started med school.
What has been the secret to your relationship success?
As with all relationships, the reasons are probably individual to the couple but for us, a couple of things stand out. We had been students and a couple for some time before med school. After med school, we ended up in the same work environments and always had common interests and understandings, that we could share equally.
How has being physicians positively impacted your relationship?
For us, the benefits of the profession have been its portability. This has allowed us to find fulfilling occupations that gave us both personal and professional satisfaction.
Do you have any advice for medical students that may follow down the same path? 
The times and the profession are much different now, as are the opportunities and limits. In terms of relationships, understanding and appreciating the demands of the training and the subsequent work is probably the most important. 
Is there anything else you would like to share that we missed? 
As we had decided early not to have children, the pressures and demands associated with our relationship, both educational and after, have been much less and very different from those who have families.