Students have been engaged in several orientation activities, including the gifting of welcome bags to acknowledge and support them as they enter the school and professional community.
Gifts were funded by the Saskatchewan Physiotherapy Association, the Canadian Physiotherapy Association, the College of Medicine Office of Student Affairs, and the School of Rehabilitation Science.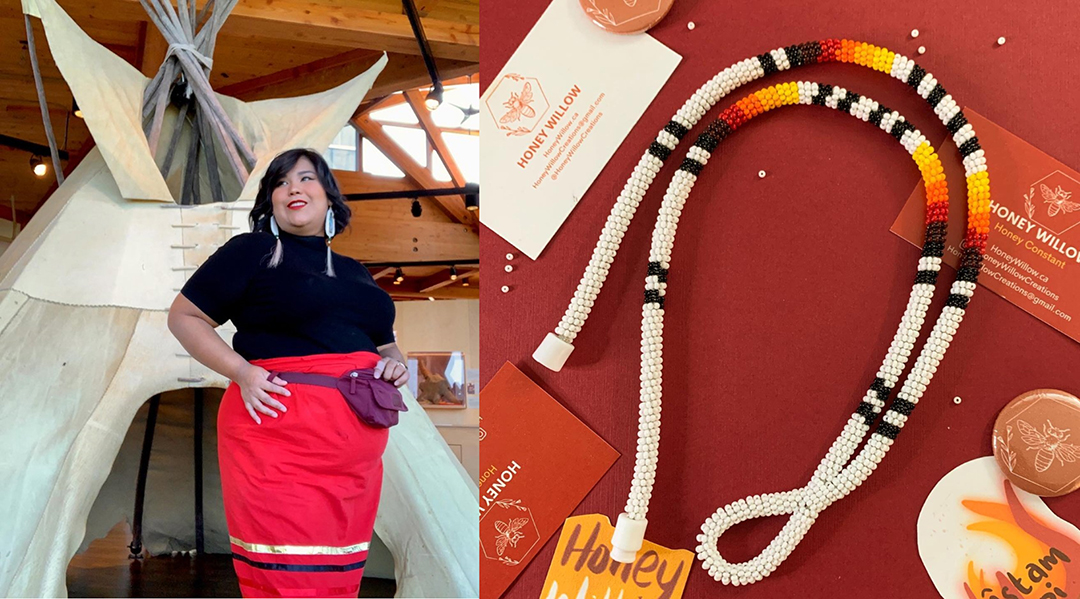 A local Indigenous woman, Honey Constant-Inglis, designed and hand-beaded a lanyard for each student. The following message was included with each one.

tânisi nitôtêmwak! 
Hello my friends!
"I hope that you enjoy your lanyards and carry them with joy and pride. Each have been created with good intentions. As Indigenous artists, we know the energy we put into our work will influence the people around us. we keep the work you will do in mind as each row was carefully added. Carry kindness, compassion, and hope as you move throughout your individual journeys."
When asked how she chooses the colours for each lanyard Honey said, "my designs often have inspirations, like gradients I love! But the fire colours are my favourite and classic combination. I grew up watching nohkom bead with fire colours, turquoise, and other solid colours. She sews Star Blankets and my favourite ones she made always had the same colours too. So when I settled into my style, she mentioned how much she loved the bright colours I used in my work. I take those experiences as inspiration.

Then of course as a woman, we are named after Iskotêw, the fire. We bring life, centers of our homes, and bring comfort. So I'm naturally drawn to fire, but it's also a connection to belonging, as it relates to the teaching of our "home fires". A safe space, it moves with us. So I bead these lanyards with the intention that when the people who are gifted these lanyards, they feel empowered, safe, and passionate.

But in short, I say the colours reflect the strength of fire."