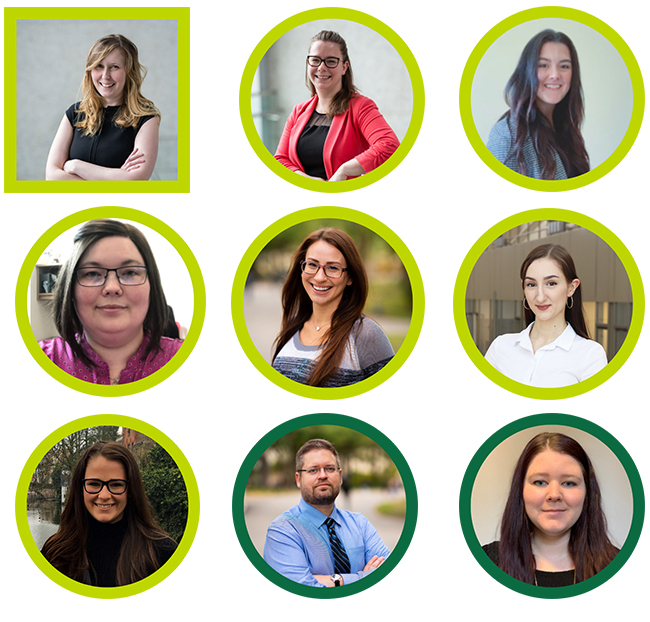 As the senior leader in the College of Medicine (CoM) for all research-related matters, Radomski knows the impact the investment in research has on profile of the college, the University of Saskatchewan and the province.
Radomski was appointed to lead the Office of Vice-Dean Research in 2016, and since then he and his team created a series of 12 internal college funding initiatives. These initiatives are designed to support researchers at nearly every level of their careers — from undergraduate medical and biomedical students to faculty members applying to Tri-Agency funds.
"Our internal research investments have reaped incredible return on investment," he said. And he has the numbers to back it up.
For faculty members, initiatives like CoMRAD (College of Medicine Research Award) have provided seed funding for new pilot studies that will lead to future applications for funding on provincial, national and international levels. This program was modified for research resumption in light of COVID-19.
In 2016, the CoMRAD program invested nearly $700,000 in 28 researchers. In the past five years, this initial investment led to:
awardees publishing 62 peer-reviewed articles
21 new or expanded collaborations
11 trainees supported through CoMRAD funding
71 per cent of awardees applying for external research funding
This external funding resulted in a total of approximately $6.9 million — a return on investment of nine to one.
"We're not only investing in people and (we) are investing in their research careers," Radomski said. "As (faculty) are successful, they may recruit more students — including graduate students." 
Graduate students are a critical component of research success and growth, helping expand research infrastructure and progressive growth of research.
College-supported funding is also available for faculty applying for joint-publications with students, for virtual conferences, and for trainees—graduate students who have demonstrated research excellence and undergraduate students in interdisciplinary studies.
Radomski added that the college also invests in undergraduate students via the Dean's Summer Research Project program, which was held virtually this year due to COVID-19. These projects provide undergraduate medical students and masters of physical therapy students with experience in scientific research.
Biomedical undergraduate students also have the opportunity to receive valuable laboratory experiences through the biomedical summer research program. Students are able to participate in the summer research program across both CoM campuses and all sites in the province.
"(Internal funding initiatives) are like planting a seed and looking after them," Radomski said.
Impact to university ranking
At the end of 2020, USask was ranked 11th in the national list of Canada's Top 50 Research Universities. This ranking was largely due to the fact that USask led all Canadian medical universities in research income growth.
According to survey results published by Research Infosource that ranks Canada's Top 50 Research Universities, "USask ranked first in the medical tier for percentage growth in not-for-profit research income" as well as "second in the medical category for corporate research income growth."
Researchers and projects in the CoM helped contribute to these results. When the college supports researchers to apply for tri-agency grants, and those researchers are successful, it helps raise the profile of the college as well as the university, Radomski said.
"Our success helps the University of Saskatchewan to be successful, in order to be what the world needs."
Investing in research during a pandemic
Within days of learning of reported COVID-19 cases in Saskatchewan in March 2020, approximately 80 to 90 per cent of research projects were put on hold.
"In a matter of three days, the landscape of research had completely changed when COVID-19 hit," Radomski said.
Although the virus threw a wrench in the best-laid plans and research projects, CoM researchers found a way to work around it.
With the Respiratory Research Centre, the OVDR launched an internal avenue of funding dedicated to supporting researchers as they responded to COVID-19, resulting in the 2020 Rapid Response COVID-19 program. The program provides funding for small-scale, time-sensitive research projects in response to the COVID-19 pandemic. Approximately 10 projects were approved for research on the disease and its impact.
In follow-up to this successful program, the OVDR and Mingling Minds launched a second rendition in January 2021 to further expand COVID-19 research. Mingling Minds is a faculty-led seminar series created to promote and facilitate interdisciplinary collaborations for health research within USask.
Investing in our most valuable resources
Investing in CoM researchers through internal funding has led to a robust and innovative complement of staff, students and faculty, including doctors, biomedical scientists and public health experts.
 "We attract the best doctors and scientists because the College of Medicine and university becomes a competitive way to advance your career. When we support our researchers and clinicians, we ultimately support the patients because the patients receive some of the best care," Radomski said.
"I would say at all levels, there is a contribution (from research) to the health service — through acquiring the excellent people that come to Saskatchewan," he added.