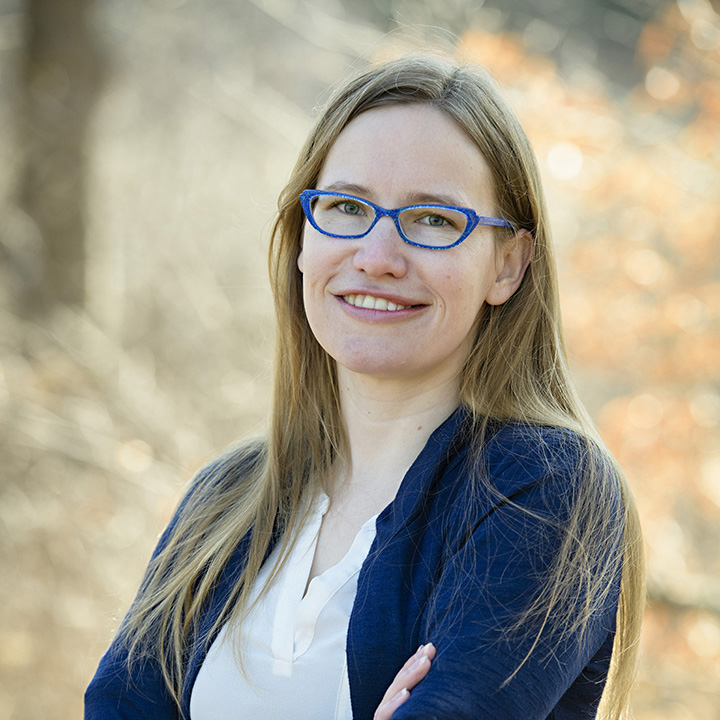 Mental health is a critical piece of individual health, and medical professionals are making an effort to focus additional attention and support in this area.

Psychiatrist Dr. Sara Dungavell (MD), an assistant professor in the Department of Psychiatry, regularly flies from Saskatoon to see patients in the northern communities of La Loche, La Ronge and area as well as within the Athabasca Health Authority, including Stony Rapids, Black Lake and Fond du Lac.

Although she was unable to see patients in person at times during the pandemic, Dungavell has been able to stay in contact with her patients through virtual and tele-remote technologies.

"It was really useful because it let me be a bit more flexible in terms of my clinics," Dungavell said.

If she had availability in her schedule, Dungavell had the option to see more people from communities like La Loche or La Ronge.

"I was actually able to expand how much of the northern work I was doing by phone or by (video conference)," she added.

The increase in using technology to help patients in northern communities has also helped Dungavell in her role at the College of Medicine, where she trains psychiatry residents.

As residents are largely based in Saskatoon and Regina, it's challenging to include them on the flights to the communities Dungavell visits. Through virtual appointments, residents are able to see more patients from northern communities who have long-standing significant struggles with their mental health.

"Now my residents can see them by phone once a week … and we can include parts of this rotation to include coordinating care, fielding calls from patients and talking about management. We weren't able to do that when care was limited to being in-person.
Mistrust leading to lower COVID-19 vaccination rates
Dungavell is also concerned distrust in the health care system will lead to lower COVID-19 vaccination rates, which will lead to grief and trauma from losing family members and losing personal physical health.

As of mid-September 2021, less than 66 per cent of residents in the Far North Central, West and East zones had received their first vaccination dose, while less than 52 per cent were fully vaccinated.

"I'm quite concerned, I'm very worried about the physical and mental health of my patients up in the north, given the low rates of vaccination," Dungavell said. "I see the struggles, secondary to colonialism and intergenerational trauma. The people who are working in the north in the health care system are working their butts off to provide good care."

"In general, we have underfunded and under resourced systems in the north," Dungavell said. "I'm limited in what I can provide in terms of good quality psychiatric care. There is a lot of distrust in the (northern) communities: that they're going to get safer, good quality care—that they can trust the health care system as a whole. I can easily imagine that getting in the way of getting vaccinated."
Other effects of COVID-19 on northern communities
"In northern communities, there are many people with cases of post-traumatic stress disorder (PTSD) due to trauma, or intergenerational trauma," Dungavell added.

"Because of the pandemic, I think we're going to start seeing folks who are struggling more, given some of the losses they've gone through," Dungavell said.

"But it's rarely happening in a vacuum. There's a lot of social determinants of health and a lot of intergenerational trauma that have led to chronic issues with mental illness in northern communities. And the pandemic is really just another one of those big stressors that are going on. The pandemic has exacerbated some of the issues."

Northern Saskatchewan residents were subject to specific restrictions early on in the pandemic. From April to June 2020, a travel ban was implemented for non-critical travel for the entire northern half of the province.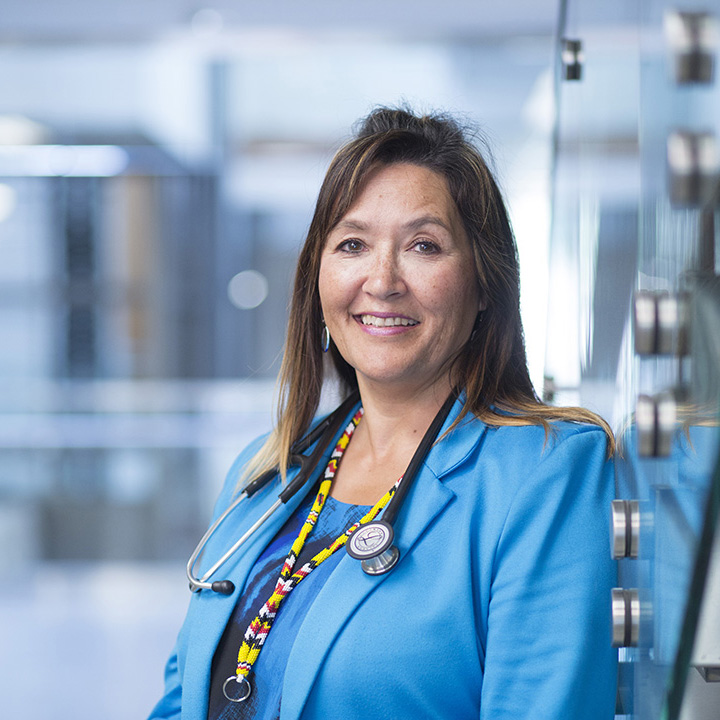 In May 2020, a grocery store in La Loche was closed due to an employee who had tested positive for COVID-19. Director of Northern Medical Services Dr. Veronica McKinney noted the lockdown brought up memories of time spent at residential schools for Indigenous people.

"By being mandated to stay home, not being able to go anywhere, not having food," McKinney said. "Not being able to access groceries … people had no food in their shelves."

McKinney noted that restrictions also deepened the divide between Indigenous and non-Indigenous communities.

"There was a lot of racism," she said. "I don't know how else you can say it, along with stress and fear around COVID."

She recalled instances of Indigenous people attempting to travel south for groceries but were given fines. She recalled an instance of a person who needed to travel south for cancer treatment and had booked a hotel room long in advance. When she showed up at the hotel, they saw where she was from and turned her away, McKinney explained.

Rates of infections of COVID impact Indigenous communities harder, McKinney said. COVID infection rates of Indigenous people were 33 times higher compared to the rest of Canada.
What else can be done to support mental health in our northern communities?
Dungavell said that moving forward, she would like to see adequate mental health support be provided, given additional trauma due to the pandemic.

"Pre-COVID-19, we didn't have adequate mental health supports, or resources in the north," she said. "It's still not enough, it's like a garden hose on a forest fire."

McKinney noted disparities have become glaringly clear in northern communities.

"We certainly don't have the resources for a lot of things," she added. "We're constantly short, constantly having to go to other places to find mental health services. I think that has certainly been a strong highlight of what's happening."

One step that can be taken to address mistrust in health care providers and the health care system is learning more about Indigenous people and Indigenous history.

"I think some of what's happened has been the idea that we need to train our students and our faculty to learn about the history of Indigenous peoples," McKinney said. "How is this affecting our health care today?"

"Our health care structure has been built on this colonialist structure that hasn't really changed either," she added.

A lack of understanding of Indigenous people and their history with the health care system leads to the lack of access to health care, she said.

"When the College of Medicine is teaching about things like cultural safety and cultural humility, we actually have to implement ways of measuring that as well," McKinney said.

"Our system is built on the idea that it's hierarchical, that there's knowledge in the system. And if we follow the system, everything will be much better.

"But it doesn't allow for different worldviews, and it certainly doesn't allow for strength of culture, or supporting people where they are."

McKinney recommends a community development model should be incorporated when it comes to health care and supporting individual needs to help address these problems in the future.

"It's not always the physicians that know best—it's often our community, the people know what works for them."
---
This story first appeared in the 2021 edition of Connective Issue.