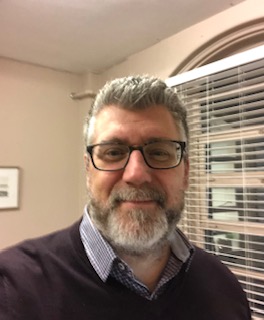 "I've heard many stories from physicians that interacting on a clinical basis with someone that you may not interact with routinely and the resulting sense of team and the resulting sense of community—that we're all in this together, we are all pulling in a common direction—was powerful and uplifting," said Froh, who is deputy chief medical officer of the pandemic and co-chief of operations at the Saskatchewan Health Authority's (SHA) emergency operations centre.
The Physician Skills Enhancement Program (PSEP) is one of a host of ways that CME has supported the college's 2,000 faculty members—and indeed the province's health system—during the pandemic. CME brought topic-specific expertise to the table for various provincial committees, did mathematical modelling to assist the SHA with its forecasting efforts, and quickly established a comprehensive resource page on its website that was kept updated with the most current information.
According to Dr. Jim Barton (MD), associate dean CME, a webinar series that was rolled out quickly, and covered the waterfront on COVID topics, was the leading edge of his team's response. The curriculum for the webinar series, initially presented weekly, drew upon thought leaders and content experts within the college.
The fact that around 900 people tuned in to the first webinar, and that subsequent episodes attracted up to 500 people each, hows the resource met a real need, Barton said. 
"People were really worried about it (COVID). They were frightened. They needed more information," he said. "And we really helped support that information flow and education."
According to Froh, that initial webinar series was a big help to the SHA in the early days of the pandemic, as providers and administrators tried to make sense of the "firehose of information" that was coming at them.
Barton and his team also created another webinar series specifically for the 130 members of the Department of Internal Medicine, who were under particularly heavy pressure in spring 2020. It featured some of Saskatchewan's top pulmonologists, cardiologists, and neurologists, and attracted close to 100 physicians for each session.
"A lot of our members look after wards where we have worked at greater than 140, 150 per cent capacity for the last 18 months," Barton said. "It (the webinar series) allowed a department with a lot of pressure on it to look after people."
When the pandemic hit and the health authority needed to be sure it could redeploy physicians to areas of the system that were underserved or in crisis, they turned to the College of Medicine (CoM).
The CME team worked closely with the SHA to develop the PSEP, a comprehensive provincial curriculum—to Barton's knowledge, the only one of its kind in the country—to "skill up" doctors who might need to provide care in clinical areas that might need more bench strength, such as emergency and the ICU. The program adapted content previously developed by faculty for postgraduate and undergraduate courses, to meet the just-in-time needs of professional learners.
"I can't speak highly enough of the work that they did," Froh said. "They took time off from their lives, both professionally and personally, to do some heavy lifting in order for us to have skill-enhanced physicians to help the health system deal with the crisis."
They didn't wait to be asked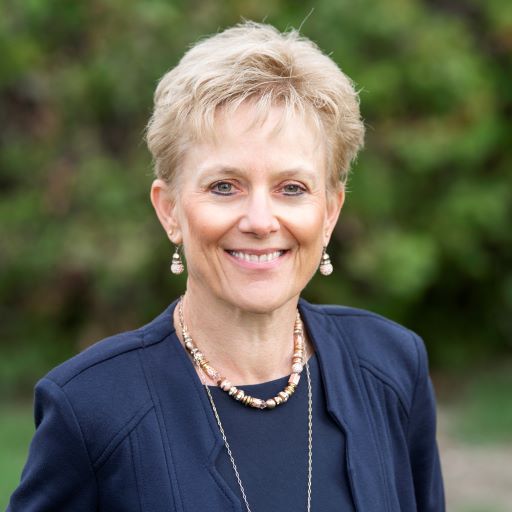 "We got right in there, and were meeting daily to discuss what we could do, how we could support our learners and our faculty," said Dr. Marilyn Baetz (MD), vice-dean of faculty engagement. "We knew we needed to reduce barriers by connecting, listening, talking, trying to find out where support was needed most."
For example, the college's faculty development team wasted no time creating a variety of supports to help faculty make the shift to virtual instruction of medical learners.
While academia often has a tendency to strive for perfection, Baetz credits the college for adopting a "good enough to go" approach to swiftly develop, then roll out resources for faculty and the health system.
"We acted quickly. When needs were identified, it didn't take continuing medical education months to develop a program. That is so important when you're in that kind of chaotic situation, to bring to the table what you can as quickly as you can." 
Pandemic forges stronger relationships
One of the ways the CoM showed its support for the health system was by participating in the regular town hall meetings involving physicians and other providers.
"Sometimes people like to divide physicians into the academic camp and the clinical camp," said Baetz. "We are two separate entities (College of Medicine and SHA), but as a coalition, we are stronger than each is separately."
Barton sees the past 18 months as a brilliant example of two large organizations working together. "It was splendid to see the health authority recognize that it had a need for an educating group, which the College of Medicine is. And for the college to recognize that the knowledge needed to have an impact in a meaningful way on the people of the province and the physicians." Barton says the two objectives meshed perfectly. More than 100 physicians came through—and gave top marks to—the program, which Barton says gave the SHA "a body of physicians that they could draw against if, you know, it really hit the fan."
Barton describes the development of the PESP as a "relationship evolution," because prior to the pandemic, the two large organizations have not always connected as well as they might. "This was a great piece of work, not just because of the quality of the work, but the way that it modelled what I think a future state could look like."
Froh agrees. He says it took collaboration between the two entities to a level he's not seen before.
Baetz says the past 18 months have shown Saskatchewan physicians can get great quality education that's homegrown and relevant. "You don't have to go away. You don't have to always look somewhere else. This time has really elevated the importance of our local experts."
The ability to deliver high-quality educational content to faculty and learners virtually has been a game changer, she added, and predicts this trend will carry on for CME. She also predicts faculty will be making fewer trips to Ottawa and Toronto, but will still be able to learn from important national meetings and conferences.
Virtual communication has also shrunk distances in a geographically dispersed province, enabling faculty to connect regularly with provincial department heads who they might have only seen once or twice a year before the pandemic. Barton said the fact that faculty have been engaged at a provincial level over the course of the last 18 months has normalized online engagement.
"So somebody up in Île-à-la-Crosse, or somebody in La Ronge, or somebody down in Moosomin, or Carnduff way in the southeast, they're on their Zoom meeting now and they feel connected to what is going on." CME and the CoM will continue to leverage online platforms "to meet and match and greet and serve more learners more often in more places across the province."
He said the supports and resources the college provided to faculty and the rest of the health system have created a greater sense of community. "What the pandemic did is it created a common foe, and there's nothing like a common foe to bring people together."
---
This story first appeared in the 2021 edition of Connective Issue.