As future physicians, we know how important it is for us to be educated about the needs of our community and to work hard to become safe in the care we provide to minority groups. In particular, the two of us have always been passionate about advocating for the specific needs of 2SLGBTQ+ populations.
This past summer, we worked with Drs. Stéphanie Madill (PhD), an assistant professor in the School of Rehabilitation Science, and Carla Holinaty (MD), an assistant professor in the Department of Family Medicine, to investigate medical school curriculum as part of a Dean's Summer Research Project. Our goal from the two projects was to create recommendations to inform the training of medical students at the University of Saskatchewan to prepare them to care for queer-identifying patients.
Kirti conducted a literature review to figure out— what queer content should be included in medical education, where to integrate it into the curriculum, and how to teach it. During our search, we found 4 major themes:
In the literature, students generally did not feel confident in their ability to provide care for queer patients. However, confidence in clinical skills was shown to be improved through hands-on learning experiences, clinical encounters and with standardized patients rather than didactic lectures.


It was difficult to determine how much time should be allotted to teaching queer content as studies focused on various outcomes. Typically, shorter interventions in the literature focused on knowledge and longer interventions focused on clinical competence.


There were no module-specific objectives identified in any of the studies. It was shown that curriculum was more effective when queer case scenarios were spread throughout the education to normalize diverse identities.


It was found that students had less knowledge about gender diverse individuals' health as compared to sexually diverse individuals. This seemed to correlate more with transphobia rather than hours of education. This means that we need to address attitudes towards trans patients and not just focus on increasing hours of education.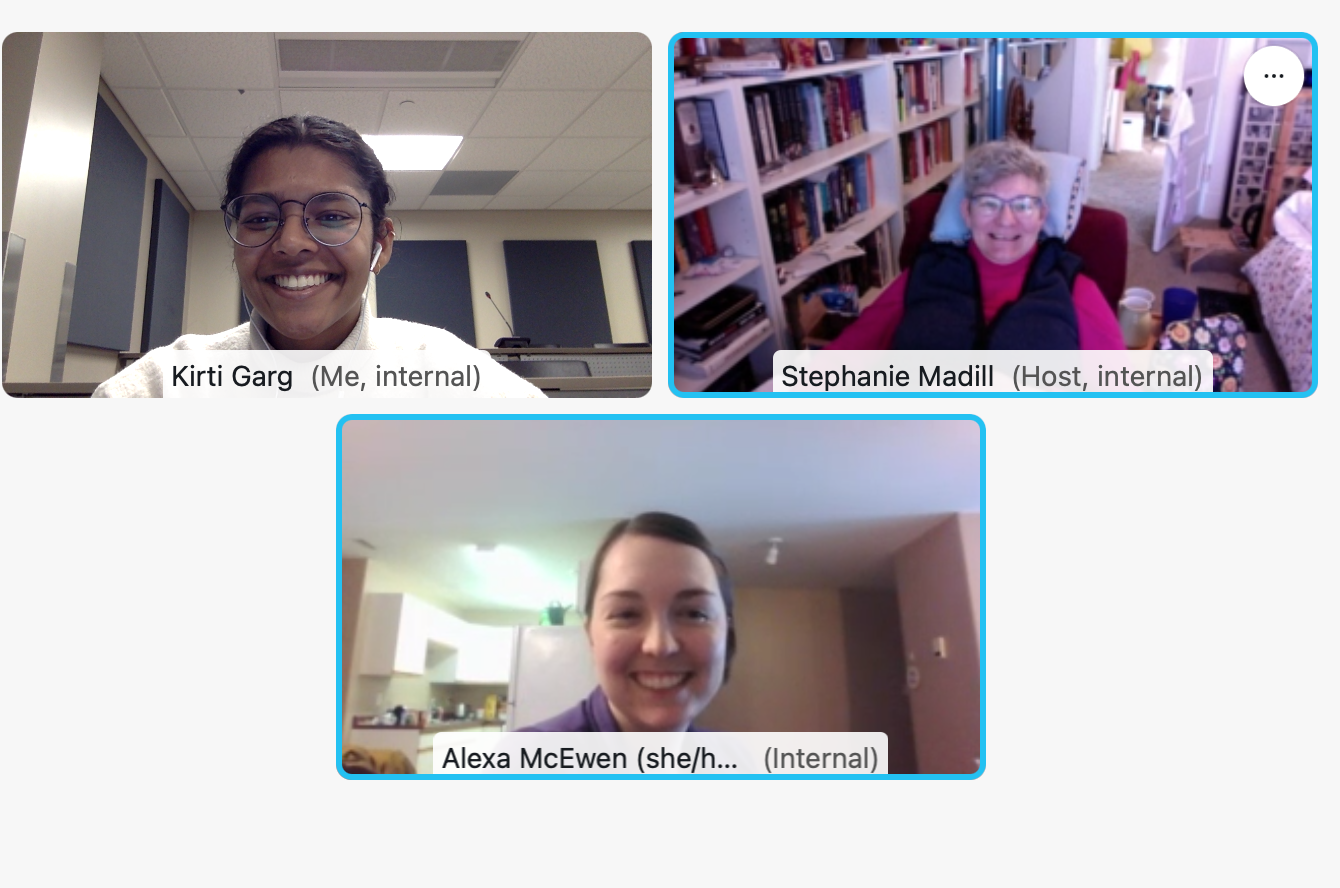 Alexa's project, on the other hand, collected written materials pertaining to queer topics from the USask UGME 4-year curriculum for the 2020/21 school year to outline what content is currently being taught. We compared this outline to Kirti's results of best practices, as well as discussed them with OUTSaskatoon to get a community perspective.
Overall, we found that the curriculum contains more than double the number of median hours found in a 2011 survey of North American medical schools, which provides a promising time foundation to build on. Within the curriculum, some collaboration already exists with community organizations like OUTSaskatoon. We found opportunities, particularly within the Clinical Skills components, to further increase these partnerships in community protective ways.
Written materials in the curriculum were generally missing overtly negative/harmful messaging regarding queer individuals, but since much of the content was covered during small group discussion sessions, it wasn't possible to determine the full extent of the content for this type of learning situation. 
These projects came at a particularly exciting time, since the College is actively working on curriculum renewal. We were approached by the Curriculum Committee to discuss our findings and suggestions, along with other individuals known in the College for their queer-related work. The passion and energy for the topic was evident within a couple minutes of the meeting. We ended up in a lengthy discussion about the need for improved faculty education materials to go alongside any improvements made to the medical curriculum.
With our two Dean's projects, we had a unique opportunity to participate in research that has a tangible impact on our community. We are excited to see how our hard work can contribute to the improvement of the quality of care that our colleagues will be able to provide to the 2SLGBTQ+ community.
Alexa McEwen is a third-year medical student and Kirti Garg is a second-year medical student at the College of Medicine.