We are truly humbled and feel very fortunate to have been selected as one of 12 recipients of a 2020 Joule Innovation Grant. We were awarded the grant for a neck collar designed to prevent concussions in sport by reducing angular velocity of the head during a whiplash-related event. The collar is called the Nexagon.
The Joule grant program is unique as it provides Canadian Medical Association (CMA) members with support for innovations that will make a difference in health care.
In the 2020 competition, there were 247 applications from across Canada.
Each submission is assessed by the Joule Innovation Council, which uses four weighted criteria in making its award determination – improving health outcomes for patients, physicians, and the overall health care system (30%), transformation of current health care approaches (25%), potential for the adoption and use within Canada and beyond (25%) and advancing patient-centered care through meaningful stakeholder engagement (20%).
While this award only goes to CMA members, the Joule award would never have happened without the expertise and skills of our two engineering partners, Andres Erazo and Gabriel Guerra. We truly believe that the Nexagon is an example of the Medici effect – the idea that innovation results when partners from different disciplines come together to share skills and knowledge to solve challenging problems.
The Nexagon would not exist without the sharing and churning of information from both the medical and engineering fields. The composition of our team allowed us to optimize both user-centred care and user-centred design. We stand in awe at what can transpire when curious individuals with different skills sets are presented with a challenge in the health care field.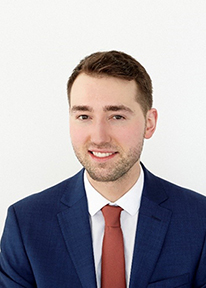 The idea for the Nexagon was launched when the four of us came together to win a local 48-hour hackathon – 2019 Med.Hack(+) competition. Med.Hack(+) is an event designed to solve problems in health care using technology.
The hackathon consists of participants brainstorming ideas, forming teams, and generating solutions to real-life issues over the course of 48 hours. It was here that we came up with the design for the shape and properties of the Nexagon.
The neck collar also was featured at the 2019 W21C Innovation Academy. The W21C Research and Innovation Centre is based in the University of Calgary's O'Brien Institute for Public Health. W21C is a testing site for new biomedical technologies, exemplary hospital design, novel approaches to health care delivery, and human factors research.
Our team had a booth at the W21C Innovation Academy that allowed us to demonstrate the working model to physicians, entrepreneurs, and other individuals who attended the event. Since that time, we have performed numerous tests to validate the working model.
Funding from the Joule Innovation Grant will be critical for further testing and validation of our working model using certified protocols (i.e., ASTM and CSA sports headgear and helmet standards).
As grant recipients, we also are thrilled to have access to the expertise of the Joule mentoring program, which will be invaluable to us as we move forward. We are proud to play a small part in the Canadian medical community's innovative future. Long live innovation!
Brandon Spink and Richard Ngo are second-year medical students at the USask College of Medicine.