This article is aligned with the USask College of Medicine's

 

strategic directions.
---
Nobody joins a law firm after passing the bar, then gets sent to the Supreme Court the next day. Or completes a business degree and chartered accountant training, and gets assigned to audit Cameco right out of the gate.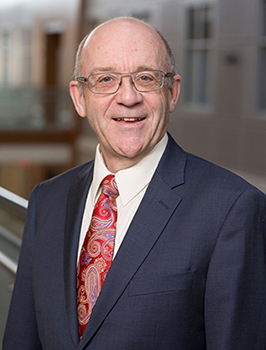 "But if you finish your orthopedic residency, on your first day on call, the most difficult broken hip of your life might be on that night," said Smith, dean of medicine at the University of Saskatchewan (USask). "Or if you're an obstetrician, when you finish, you're on your own, and the most difficult delivery of your career might be that first night, when you're a fully fledged doctor. We graduate people from residency programs with a largely complete set of skills and judgement and probably more knowledge than they'll ever have in their career."
Over the past decade, the College of Medicine has invested considerable energy in growing and strengthening its postgraduate training programs.
Since taking over as associate dean of Postgraduate Medical Education (PGME) in 2010, Dr. Anurag Saxena (MD) has helped the medical school develop and launch residency programs in emergency medicine, public health and preventive medicine, general internal medicine, nephrology, child and adolescent psychiatry, forensic psychiatry, and sports medicine. 
As well, the college has expanded Regina's residency offerings to include psychiatry, internal medicine, obstetrics and gynecology, and pediatrics, and added family medicine training sites in North Battleford, Moose Jaw, and La Ronge – with a new joint southeast site opening shortly in Weyburn and Estevan.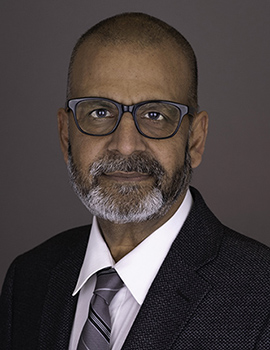 USask currently offers about 30 postgraduate training programs—a number that includes some focused options within Family Medicine such as emergency medicine. By way of comparison, the medical schools in Manitoba and Alberta offer closer to 50 post-MD programs.
In areas where USask does not currently provide specialty training—such as dermatology, ear, nose and throat (ENT), urology, and plastic surgery—the College of Medicine strikes agreements with other larger medical schools to fund training seats in their programs—to cover residents' salary and other costs associated with running a postgrad training program. This year for example, Saskatchewan has arrangements with the University of Alberta and Dalhousie University to fund dermatology spots.
While being able to offer a broad range of residency programs is key to attracting medical students—and practising specialists too—the quality of those offerings is equally important. PGME training programs are audited by the Royal College of Physicians and Surgeons (for medical specialties) and College of Family Physicians of Canada (for family medicine) through site visits every eight years.
In between those visits, the medical school carries out its own internal reviews to ensure progress is being made on areas for improvement flagged by the national colleges, as well as issues identified through biannual surveys of all residents, and regular meetings with program directors. 
When Smith became dean in 2014, roughly a third of the college's programs were on shaky ground, at risk of losing accreditation. Through focused efforts, USask's medical school has put those days in its rearview mirror. Postgrad programs, says Smith, are in "solid shape" heading into the next round of accreditation coming in 2023. 
Internal Medicine is a prime example of how the college's reputation has improved. Five years ago, USask had plenty of empty spots in its program after the first round of the Canadian Resident Matching Service, or CaRMS (which matches medical residents with specialty training spots). 
"Medical students are the most networked people on the planet," said Smith. "They all talk constantly across the country about programs. Our own students and other students, maybe seven or eight years ago, might've been ranking our internal medicine program last when they went into CaRMS. Now they (seats in internal medicine) are full after the first round of matching. So obviously they're ranking us much higher. That tells me that we've got a much better reputation locally and across the county." 
One of the benefits of smaller undergraduate and postgraduate programs is that medical learners accumulate a wealth of clinical experience. Residents who train in Saskatchewan have no problem getting all of their required learning experience—and then some.
"If you're doing ophthalmology here, it's a small program, so you can do as many cataracts as you'd ever want to do," said Smith. "If you were an ophthalmology resident in Toronto, even though the population is much larger and the programs are much larger, you might be scrambling to get all of your cases."
Dr. Matthew Nicholson's (MD) experience bears that out. Now a clinical hematologist in Saskatoon, he did his first three years of internal medicine at USask, then moved to Vancouver for two years of focused work in hematology.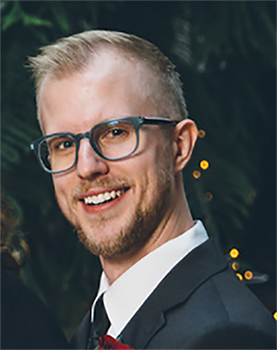 "When you're an internal medicine trainee (at USask) and you're in the clinical practice environment, working one-on-one with staff and respirology and hematology and oncology, you're getting to work directly with all of those staff and getting that experience directly that you wouldn't in many other centres," said Nicholson. "My experience in Vancouver was that you end up in a bit more of a hierarchy where—as an internal medicine resident—you're dealing with the gastroenterology fellow and the gastroenterology fellow is spending all the time during the day with the staff physician."
To meet the health care needs of 1.4 million people—the 2030 population target set out in the provincial government's growth plan—the College of Medicine will need to continue adding new specialty programs and increasing the number of seats in existing programs.
Smith believes the university's medical school realistically can, over the next 10 years, bring on a handful more specialty programs—such as plastic surgery, urology, and ENT—and add new third-year programs in family medicine, with care of the elderly topping that list. Every long-term care facility in Nova Scotia has a dedicated family physician, he points out, largely because Dalhousie's medical school offers an enhanced skills program in care of the elderly.
Other strong candidates, says Saxena, include dermatology and a focused competence program in transport medicine (under family medicine).
"We also need to train more physicians in (our existing programs of) anesthesiology, psychiatry, and emergency medicine," he said.
USask's medical school is currently working to bring on two new programs: medical oncology and anatomic pathology. Saxena and others have spent the past roughly 18 months developing applications that are queued up to go to the Royal College for their review and approval in January 2022. A green light there would mean USask could have residents starting in these new programs as early as July 2023.
The decision to add new programs is a complex calculation that hinges on several factors. Does the province have a sufficient number of physicians in a given specialty area willing to take on residents? It's a major commitment and doctors who are running flat out just to care for patients can't afford the time. And, is there a critical mass of patients who require the specialized service, so that residents see a sufficient number of cases to build their skills?
"We've reached a challenging point in Saskatchewan," said Smith. The college's ability to expand is based, in part, on growth in the provincial population. But it also turns on maturation in the health system: can it support more physicians—and residents training under them?
"It's the classic chicken or egg scenario. For example, we've got three geriatricians and no care of the elderly family physicians—so who's going to train them? It's the same with programs such as ENT or plastics. Often you'll hear physicians in those groups say, 'I'd love to have a resident around, but I'm too busy putting out fires to actually think about the future.'"
Saxena agreed that the current situation is a vicious circle.
"We don't have enough (physicians) to look after the patients. But then how can physicians have time to provide training? At some point, you've got to make an entry into this circle, and then it will start having positive effects."