"I am so honoured and humbled to win this award," said Smith. "If Sydney Inskip was so wonderful that they named an award after her, and I get to win this… that is what tugs on my heart."
Established by Dr. Ivan Jen (MD'60) and his wife Dr. Suzanne Yip (MD'60), the annual award recognizes staff members who have enhanced the work environment of the College of Medicine.
Smith is the administrative assistant for the Saskatoon family medicine residency program. This award holds special significance, as Jen delivered Smith as a baby and was her family doctor until the age of 11.
"My mom and I speak of him often and think very highly of him. He is a kind, gentle and wonderful man – to learn that they were the ones behind the award just means so much," said Smith.
Nominated for her dedication to ensuring resident success, Smith is known for cultivating a sense of calm in what can sometimes be a busy and fast-paced environment. Responsible for 24 family medicine residents, Smith is highly respected, navigating her work in a thoughtful and respectful way.
"Her attributes have had a tremendous impact on our work environment," one nominator said. "She advocates for the department's residency training program and its residents, research associates, faculty and staff to ensure that all engaged are supported in the work that they are undertaking."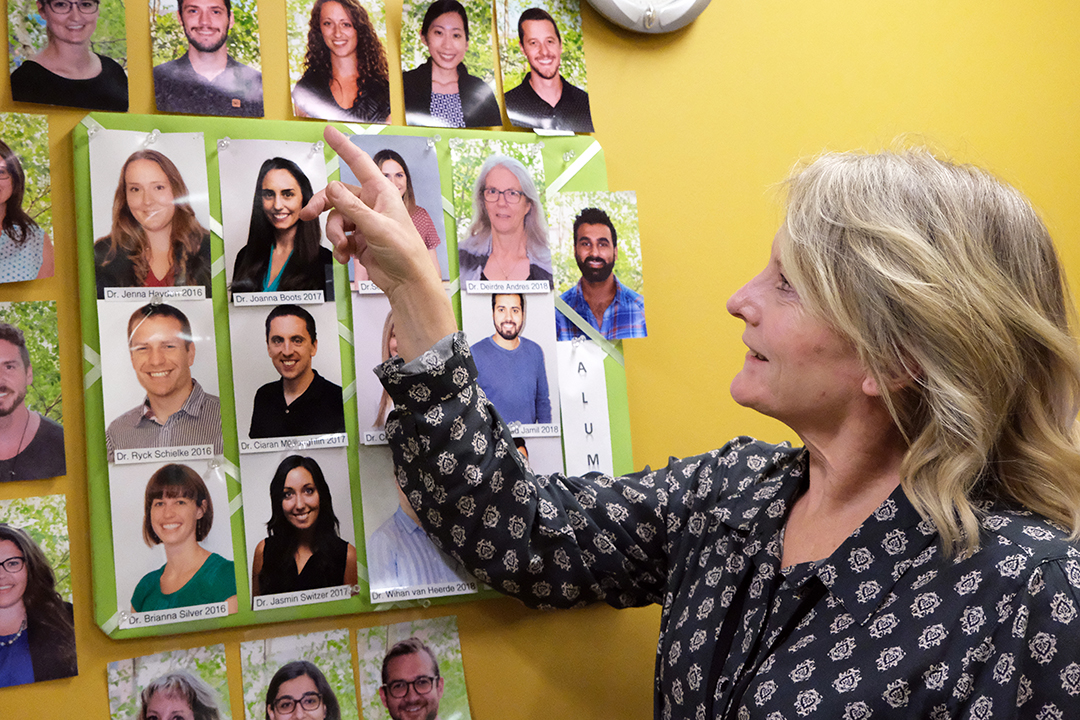 Since starting with the Department of Academic Family Medicine in 2014, Smith has built lifelong friendships and connections – some with residents who have gone through the program.
"I love to receive updates about what they are doing in their lives – to hear when they have children, or get a job at a new clinic," said Smith.
Smith's ability to connect with people on an individual level makes her good at her job.
"It's always about putting people first for me," said Smith. "I feel the most proud when I see our residents succeed and am honoured to play a small part in making the doctors of tomorrow successful."