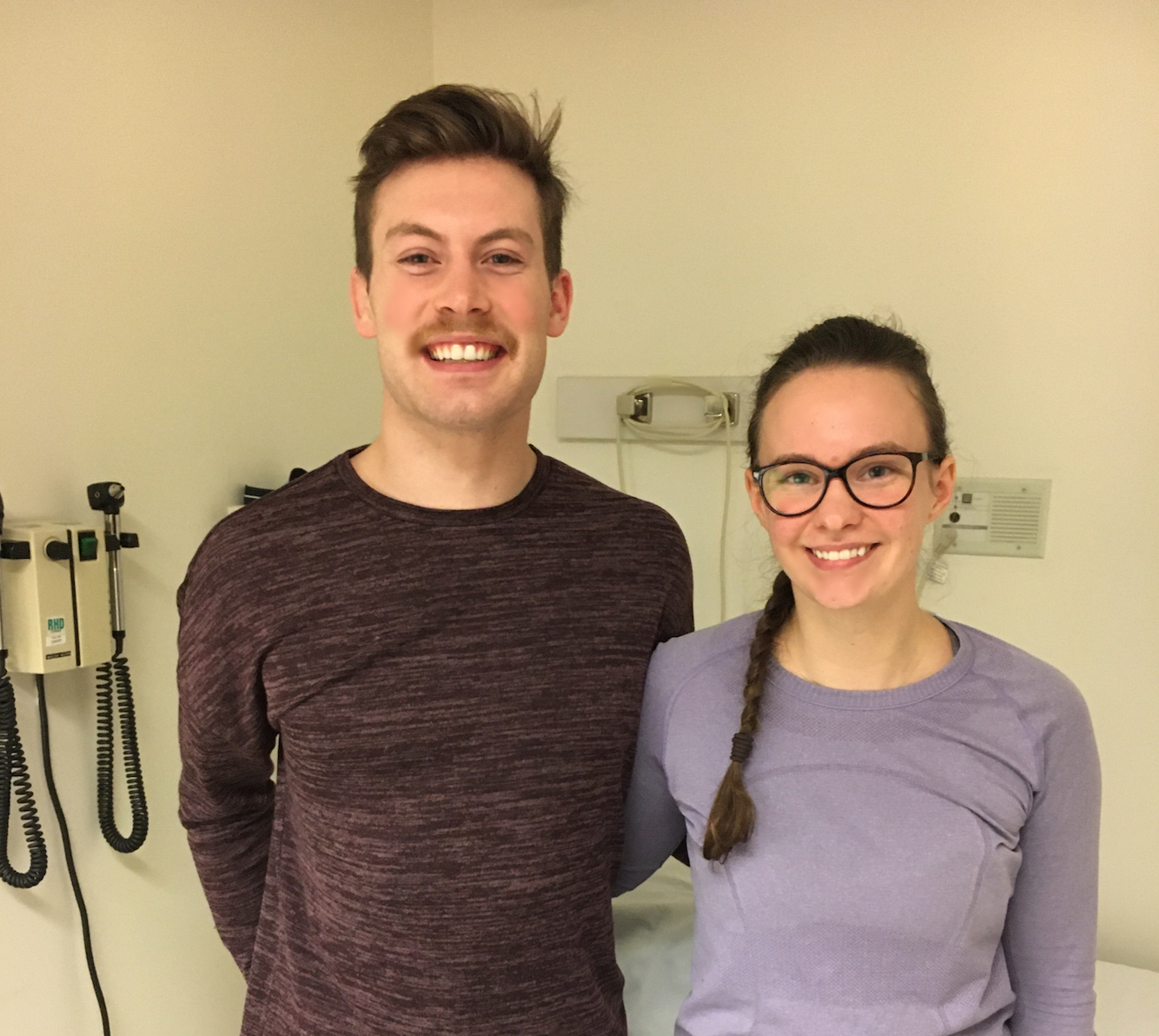 In mid-November, second year medical students at the Regina campus were afforded a short study break when they received a tour from STARS Air Ambulance in Regina (STAR 9).
STARS, or Shock Trauma Air Rescue Service, is a Canadian non-profit organization which provides rapid emergency care and transportation via helicopters for critically ill or injured Canadians. They operate from bases in Saskatoon, Regina, Calgary, Edmonton, Grande Prairie, and Winnipeg.
We, Jessica and Lucas, are two of the nine students who attended the tour in Regina, and we are excited to share what a great learning opportunity the afternoon was for us.
We started out in the STARS board room, where we were able to meet some of the flight nurses and paramedics and ask questions about their everyday work. They explained that their team functions similar to those of fire fighters. They are staffed 24/7 at the airbase where they eat, sleep, and bond with colleagues.
When they get a call, they need to be ready to go at once. The flight crew, consisting of two pilots, makes a judgement whether the weather is safe for flying a helicopter. They do this without knowing what the medical emergency is, and who it is, to keep their judgement unbiased. When the pilots say go, its go time!
If you are interested in following along, you can find them on twitter @STARSambulance to know when and where a helicopter has been dispatched.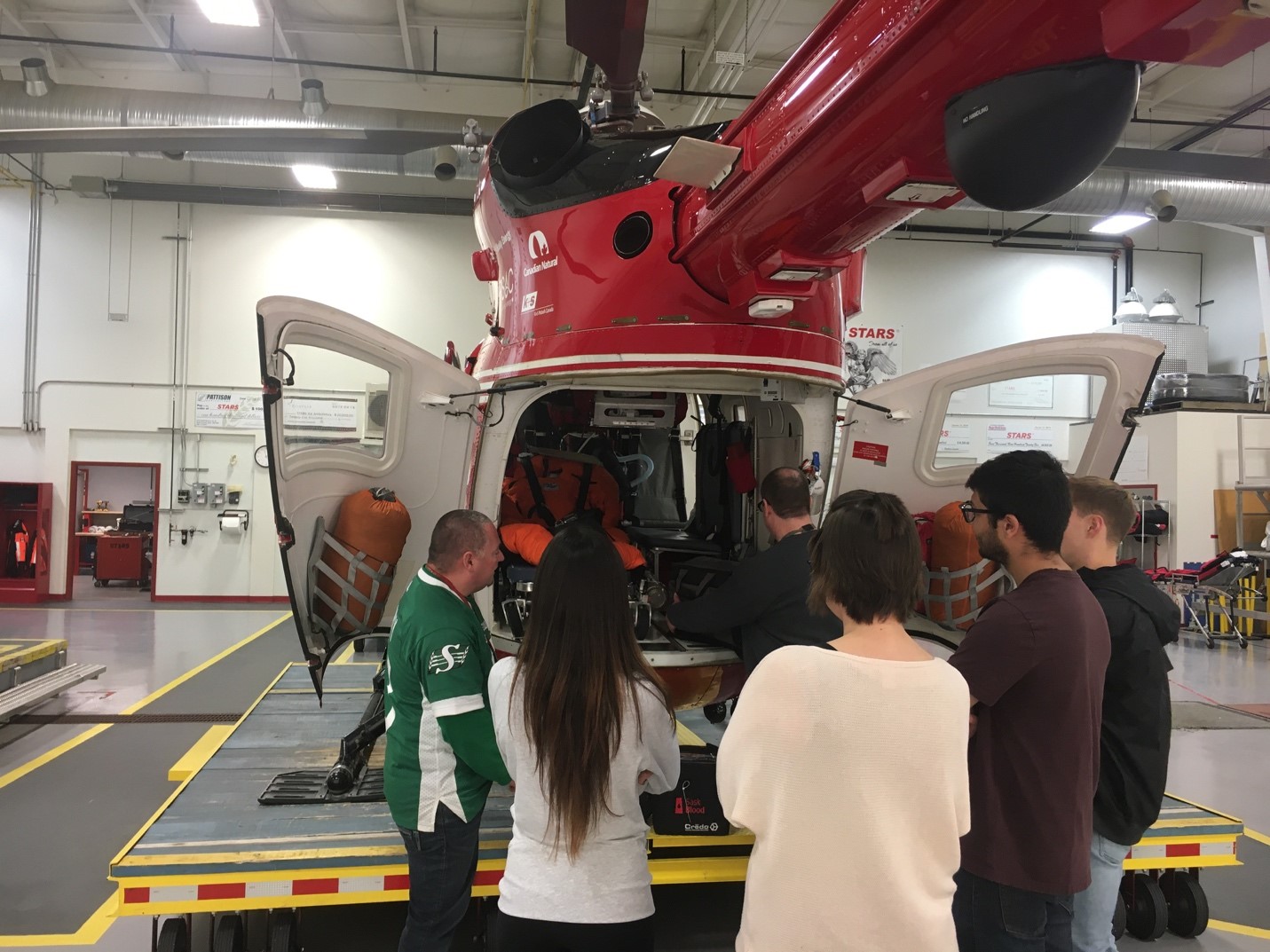 After all of these questions and answers, we were able to see their helicopter and some of the medical supplies packed in it. Everything was very organized and easily accessible, so it is ready to go as soon as they are called. The space inside the helicopter was very tight and we were able to appreciate how difficult it would be to practice medicine in an environment like that.
Tools that we use every day in the clinic for assessing our patients, such as auscultating with a stethoscope, aren't available for those saving lives in the air. Instead they use an ultrasound machine to visualize possible traumas in the rough, tough, and noisy chopper.
STARS also set up a simulation for us. As medical learners, we have similar simulations built into our curriculum, where we must work as a team to diagnosis and treat a patient with an acute health need.
It's a great opportunity to review material we have learned and apply it to real life contexts, while working together to function as one solid team. We appreciated the chance to review acute stroke management (especially with our upcoming neurology exam)!
Opportunities like this are invaluable to us as medical learners. It helps put into perspective the long hours we spend reading textbooks and flipping through flashcards. Taking time away from the classroom to learn stories of how people have been helped and healed in our home province is a reminder of why so many of us chose this career path.
It is our greatest privilege to wake up every morning and know that the work we are doing will save a life one day.