This year we decided that our holiday article will look at some of the favourite recipes some of our faculty most enjoy over their break. It's an aspect of the season that differs greatly from family-to-family, and one that sometimes gets overlooked among other traditions - but for many of us the trip home, or an evening spent with our family wouldn't be the same without that one special food.
So what are some of the favourites at the College of Medicine? Drs. Liz Harrison and Marilyn Baetz weighed in with their family treats!
Christmas Mix from Liz Harrison c/o Debbie Spence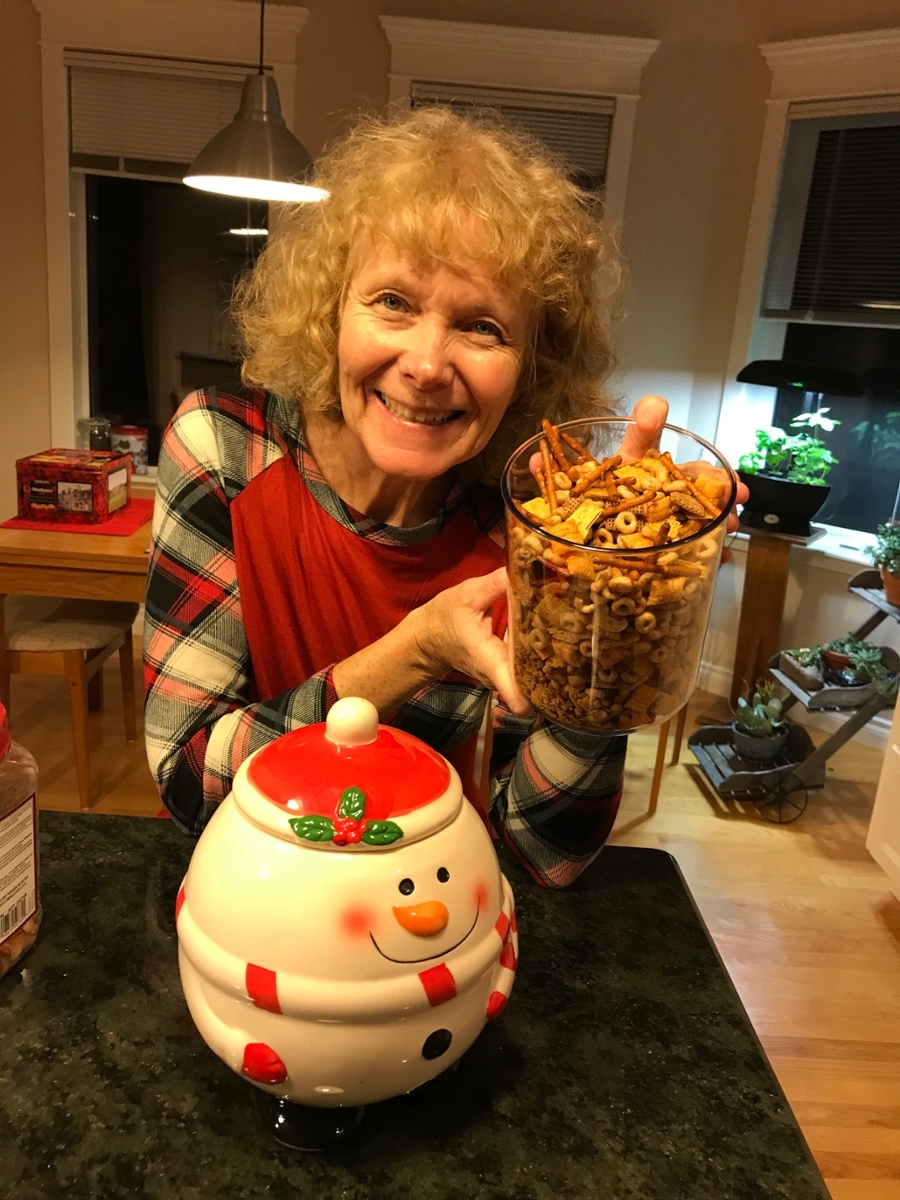 I remember my mom's bits and bites as the treat of the holiday season along with cookies secretly stored in the freezer and wonderful flavors and smells in the kitchen.
Despite all of these wonderful memories the best X-mas Mix comes from Debbie Spence one of the long term staff members of the College of Medicine.
Debbie worked in the Dean's office, undergrad medical education and post-graduate medical education.  She would  bring "pounds" of this mix to the College offices and to parties over the festive season. It made it so much easier to make the long journey from the School of Physical Therapy (then in St. Andrews) to meetings in the college's offices as I knew Debbie's Xmas mix would be there over the holidays.  Our family is addicted to Debbie Spence Xmas Mix! I usually make two batches during the season.

It is true that after a few handfuls of this mix you probably should do a little exercise (as a Physical Therapist I am obligated to say that!!).
Enjoy!

In two big roasters mix:
8 c. corn bran
3 c. cheerios
2 large pkg stick pretzels
8 c Life cereal
8 c. shreddies
1 c cashews (I use at least 4 cups!)

In a bowl (or large measuring cup) mix, and then drizzle on the cereal mixture:
1 c. melted butter  (Debbie said margarine but…) and 1 c vegetable oil
1/3 c . Worcestershire Sauce
2 TBsp garlic powder
2 tsp onion powder
1 tsp seasoning salt
½ tsp salt
Bake at 250 degrees for 90 minutes to 2 hrs stirring every 20 minutes or so.
Cool and store in air tight containers.  It has a good shelf life!
Baetz' Cinnamon Bun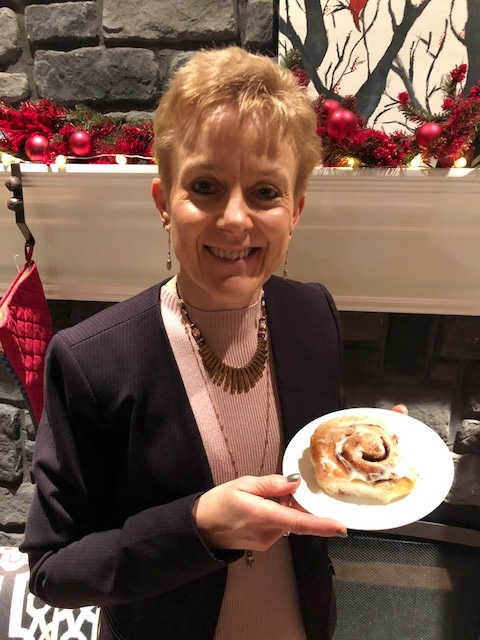 I have been hosting Christmas for many years and one of the favorite breakfast or brunch item are my homemade cinnamon buns which I have been trying to perfect over the years.  I love cinnamon buns that are soft and gooey and I think I have come close to the ideal – or I have just got used to my own recipe.  One difficulty in sharing recipes is that it is more of an art than a science, and so some of my measurements are more by feel that exact.
Here goes:
 
Dough:
1- 2/3 cups water
4 cups flour (less 2 tbsp)
2 Tbsp milk powder
~ ¼ cup sugar
~2 Tbsp margarine or Crisco
2 tsp salt
2 ¼ tsp rapid rise yeast
 
Filling:
1 cup brown sugar
3 Tbsp cinnamon
1/3 cup butter or margarine
 
I use a bread machine to make the dough. When the cycle is done roll out the dough and spread with brown sugar mix. Roll-up and cut into 12-16 pieces.  Let rise for 40 minutes and bake at 350 F for about 18-20 minutes depending on the size– don't over cook!
 
Spread with cream cheese icing (sometimes I use a little eggnog to flavor it).
 
Merry Christmas!