COVID-19: Supporting students
As our students continue to assist healthcare workers limit the spread of COVID-19, it is critical to help those who are facing financial and personal hardships.
The College of Medicine Dean's Fund for Excellence directly supports our medical students during these difficult times. Your gift will make an impact on a student's life and help reduce their financial burdens.
To find out more about how to support our students please contact medicine.alumni@usask.ca.
---
COVID-19: Supporting research
You can also support groundbreaking COVID-19 research. The University of Saskatchewan's COVID-19 Research Fund supports the increased efforts of USask researchers.
Donations to this fund will be put to work right away to fund research to address the impact of COVID-19, including vitally important vaccine research. Be a part of this globally significant research with your donation.
To find out more about how you can support college research priorities please contact Jeff Aramenko at jeff.aramenko@usask.ca or 306-966-8811. 
When the fundraiser started on the afternoon of May 7, the Student Medical Society of Saskatchewan (SMSS) set an initial goal of $15,000. In less than 24 hours, more than $10,000 had been donated. A combination of GoFundMe donations and e-transfers have increased the total amount to more than $41,000 as of May 11.
"It's so amazing to see how quickly people answered our call to help to get the funds we need to purchase supplies that the community members will find useful and helpful," said third-year medical student Kate Morrison, an organizer of the fundraising initiative and past president of the SMSS.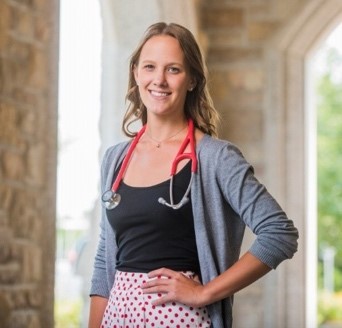 Kate Morrison 
Class of 2021