Career Advising
The College of Medicine's career advising system integrates the efforts of faculty members, clerkship directors and student services staff to assist students in choosing elective courses, evaluating career options and applying to residency programs. The career advising system ensures that students are made aware of the needs of the Canadian population through a variety of activities, settings, and resources including curricular and extra-curricular sessions, one-on-one confidential advising appointments, small group seminars, large events, and web resources.
Career Planning Resources
Mentorship
The College of Medicine Mentoring Programs are dedicated to enhancing, supporting and growing the academic environment by establishing a Culture of Mentoring in order to create a center where everyone wants to come to work, to learn, to teach, to conduct research. They are intended to serve undergraduate students, graduate and postgraduate trainees, community-based faculty, and members of the faculty in the CoM who hold paid appointments in a clinical or basic science department, working as physicians, researchers, and clinical or basic science educators, and staff.
Student-to-Student Mentorship
Physician-to-Student Mentorship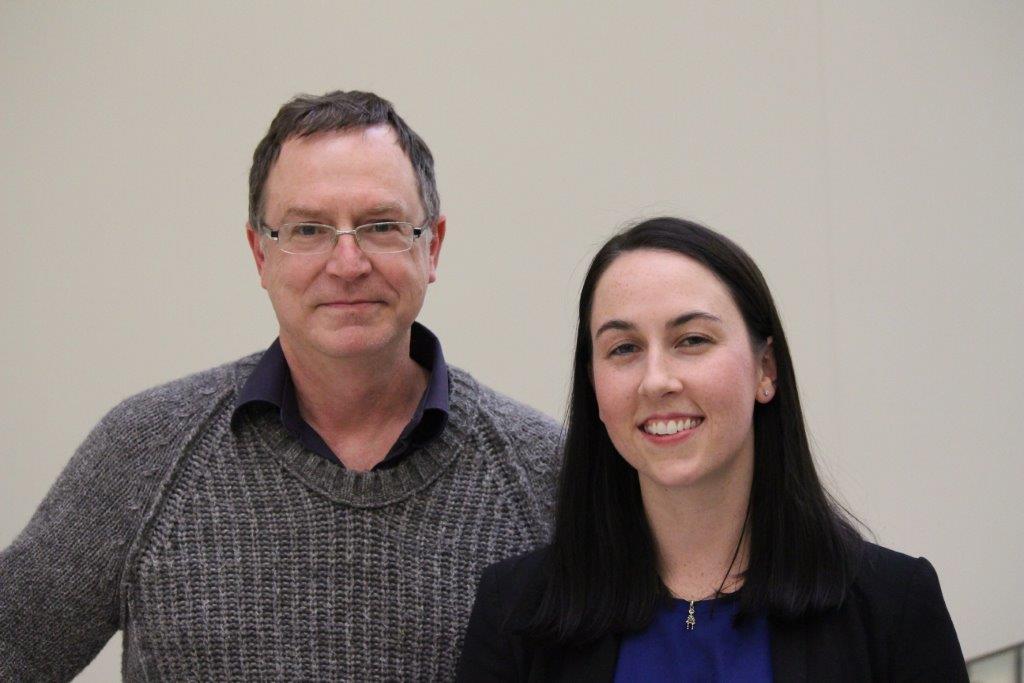 Synergy Mentoring Program
The Student-Physician Synergy Mentoring Program pairs a uSask MD student with a practicing physician in a formalized mentoring relationship. Mentors not only have the opportunity to influence the future of healthcare, but both research and experience suggest that mentoring relationships lead to increased job satisfaction, a new fond interest in one's work and self-development.
The mentor-mentee relationship can last a lifetime, but it is only about dedicating one hour per month of a mentor's time to an open conversation with their mentee via one-on-one interaction, online communication, phone call or text.
The Office of Career Advising & Mentorship will be accepting applications early in the new year.
Student-to-Community Mentorship
Big Brothers Big Sisters In-School Mentorship program
uSask MD students have the opportunity to make a difference in the life of a Saskatoon child and to contribute to the community outside of the university. The program involves mentoring in a student's elementary school and being a positive role model in their life. Mentors are asked to commit to a visit once a week, but it can be flexible if something prevents a mentor from attending on a regular day. A mentor's chosen time during the week can also vary based on their availability and what is arranged with the student's teacher. A mentor can be placed at a variety of schools across the city, based on their preferences.  Many mentors from the College of Medicine are located at St. Michael's on 33rd Street, which has an amazing staff and numerous activities for mentors and mentees.
Possible activities include going outside to play sports, board games, gym activities, cooking, crafts, computers, joining them on field trips, reading, etc.
Sign up today as there are many more children still waiting for mentors! Not only do mentors impact the lives children in a tremendous way, having volunteer and leadership experience in the community is important when applying for the residency match.
For any questions about the program or to hear about a personal experience with the program, email Haseeb Rizvi, Class of 2019.
To sign up for the BBBS mentorship program or for more information, email school mentoring caseworker, Jennifer Humble. Please indicate that you are an MD student at the College of Medicine.
Physician-to-Physician Mentorship
Docs4docs
Through docs4docs, Saskatchewan Physician Mentorship, the SMA is connecting new physicians with those who are well-established in the province to help with the transition from training to practicing. This program matches a new physician with a physician working in the same area of expertise.
Applications for both mentees and mentors will be accepted by the SMA twice a year, in the spring and the fall. Applicants will complete a survey dealing their expertise as well as their personal interests. They will also be asked about their goals and objectives in their work. Visit the SMA website for more information and to access the application forms.
Residency Match Resources
| | |
| --- | --- |
| The Canadian Resident Matching Service (CaRMS) is a national, independent, not-for-profit, fee-for-service organization that provides a fair, objective and transparent application and matching service for medical training throughout Canada. | CaRMS Website |
| The R-1 Main Residency Match (R-1 match) for entry level postgraduate positions is CaRMS' largest match. It encompasses all 17 Canadian medical schools and is offered in two iterations each year. | R-1 Main Residency Match |
The Match Book, created by the Canadian Federation of Medical Students, currently in its 8th edition, intends to provide an introduction to the Canadian residency match process, present an overview of the major steps involved, and aid Canadian medical students' at various stages of training in planning their strategy for matching in their preferred programs.
New for the 2017 Match - all University of Saskatchewan residency applicants must complete a CASPer™ (Computer-Based Assessment for Sampling Personal Characteristics) test. CASPer is an online test which assesses for non-cognitive skills and interpersonal characteristics.
Tests dates and fees can be found on their website. Please note these are the only testing dates available and no additional tests will be scheduled. CASPer test results are valid for one year. Direct any inquiries on the test to their support email.
The R-1 Main Residency Match report is made available to the public by CaRMS for informational purposes related to the first and second iterations of the match. The R-1 match report provides information to faculties of medicine and applicants on match trends and results, as well as results from previous years' matches.
Book an Appointment
Career Advising
Medical school advisors play an important role in helping students with planning their career and choosing a specialty. An advisor is an information source, sounding board, trouble-shooter, teacher, and occasionally a shoulder to lean on as students navigate medical school and establish their professional identity as physicians. The College of Medicine Career Advisors are trained to use the Careers in Medicine® framework for advising medical students and will help students work through the steps of understanding themselves, exploring their options, choosing a specialty, and preparing for residency.
30-minute appointments by request. Available in-person, via video conference, or via phone.
Mock Interview
Preparing for your residency match interviews requires preparation and practice well before Year 4. Schedule a Mock Interview with a Career Advisor who assists students with learning the basics, going through questions to practice and provide feedback for improvement.
One hour in length. Available in-person, via video conference, or via phone.
CaRMS Residency Materials Review
Meet with a Career Advisor to review drafts of your CV, personal letter, and to discuss a competitive match strategy.
30-minute appointments scheduled in Year 4. Available in-person, via video conference, or via phone.
Saskdocs.ca Specialty Consult
To book an appointment, please email your request to an advisor.
Contact
Note: Career Advisors meet with current MD students. If you have questions regarding Admissions, please contact U of S Medicine Admissions.