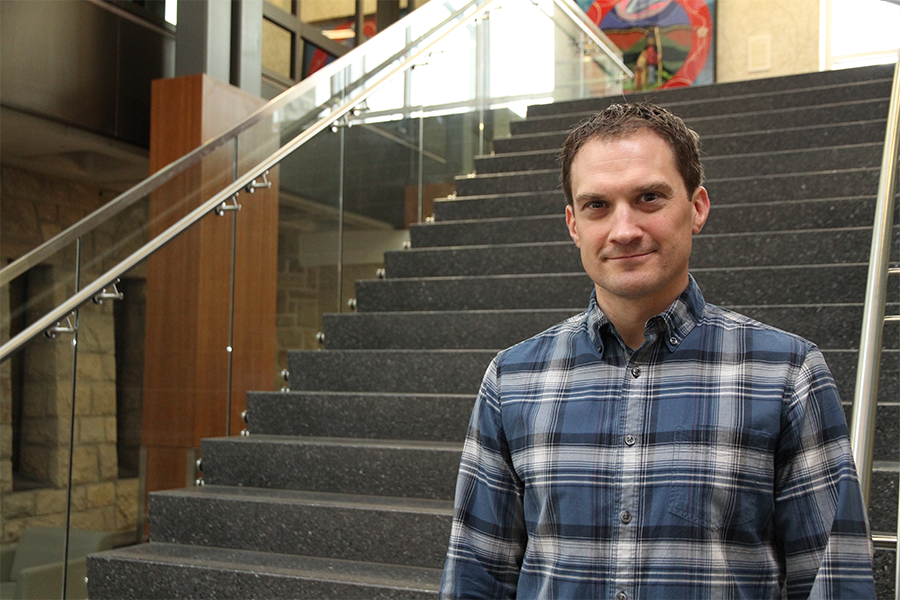 With a knack for seeing patterns in data, Dr. Josh Lawson, Associate Professor in the Department of Medicine and Faculty at the Canadian Centre for Health and Safety in Agriculture, has found a niche within respiratory research.
"We have access to all kinds of data: Our own primary data we collect from participants and their environments, as well as secondary data from local and national administrative and research databases."
Asthma data has been central to his research practice since his undergraduate days at Simon Fraser University. Today, he and his team are interested in the urban/rural gradient in asthma in Saskatchewan. Their early findings suggest that there is more to be done in rural areas:
"We believe that under diagnosis of asthma is a problem in rural Saskatchewan. We are now looking to the factors that influence why this may be the case. This includes looking at access issues, as well as personality and physiological factors that influence decision-making; looking at it from both a health system and the patient sides."
He is also involved in international respiratory research with colleagues from Central and Eastern Europe, specifically looking at the increasing use of E-cigarette among college students, with ambitions of investigating use among adolescent youth in the future.
Dr. Lawson emphasizes that throughout his work, collaboration has been a key ingredient to successful research. Having trained in respiratory research groups across British Columbia, Alberta and Saskatchewan, Dr. Lawson is particularly proud of the collaborative environment here; what he calls "The Saskatchewan Advantage":
"We have an incredible amount of talent in a relatively small institution. This allows people with various skillsets to investigate a problem from multiple angles by working together."
For example, in a recent study, he and his team firstly collected asthma prevalence data for Dr. Lawson to analyze. By virtue of also having world-class in-house basic science facilities and the know-how to dig deeper into research questions around asthma, they additionally collected urine samples from the same population to investigate both proteomics and metabolomics of asthma, in collaboration with projects being led by clinicians and basic scientists.
He feels the RRC can help take these collaborations to the next level by harnessing existing research energy and expertise, and guiding it towards a shared goal.
"The problem sometimes is that initial momentum and enthusiasm can get lost if people have too much on their plates. With the help of the RRC providing funding as well as facilitation support, these highly talented teams will hopefully be able to sustain that momentum here in Saskatchewan."