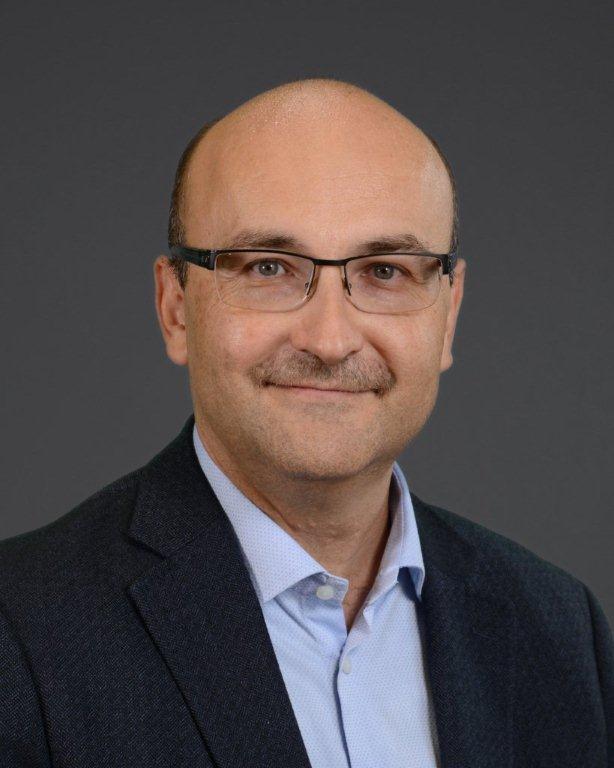 Despite occupying 1/3 of our time, sleep medicine is a relatively new clinical field, with sleep clinics only emerging in North America in the 1970's. Since then, research into sleep-related respiratory disorders has grown as the prevalence of sleep-related illnesses increase.
A physician-leader throughout his career, Dr. Robert Skomro, Division Head of Respirology, Critical Care & Sleep Medicine at the University of Saskatchewan began and continues to be on the cutting edge of sleep medicine research and clinical practice.
"When I was training in sleep medicine, it was not yet fully recognized in Canada, but it caught my interest and I was able to work with pioneers in the field. That was an exciting time to do a research fellowship especially as the field was so new."
Today, though sleep is now understood as fundamental to health, sleep medicine is still in a nascent stage as a subspecialty of medicine in Canada.
That, however, has not stopped Dr. Skomro from advancing the field. He and others from around the world are responsible for the diagnosis and treatment guidelines of sleep disordered breathing – an umbrella term used to group three conditions together: Obstructive sleep apnea, central sleep apnea and mixed sleep apnea.
Obstructive sleep apnea refers to the condition where patients continue to try to breath despite upper airway obstruction during sleep, while central sleep apnea occurs as a results of neurological condition where there is no obstruction, but drive to sleep is reduced. Mixed sleep apnea refers to the clinical presentation of both obstruction and decreased drive to breath. Combined, these conditions affect 34% of men and 17% of women between the ages of 30 and 70.
The guidelines are now used around the world for this increasingly occurring clinical condition.
During this time, he was also involved nationally as the Chair of Sleep and Breathing Committee at the Canadian Thoracic Society for two terms, as well as an advisor for the Royal College of Physicians & Surgeons.
On a local level, after managing the Saskatoon Health Region sleep lab for 10 years as Director, Dr. Skomro has worked to build overall clinical respirology capacity in Saskatchewan as Division Head:
"Our specialized expertise in interventional respirology in Saskatchewan has grown substantially, allowing us to diagnose lung cancer and other lung conditions early. Several research projects have arisen from this work as well."
With an increasing cadre of respirology talent here, specialized services are becoming available for patients with respiratory illnesses. The Division now has 22 members and a robust research portfolio.
Looking into the future, Dr. Skomro sees the Respiratory Research Centre as the catalyst for respirology innovation in the province.
"The value of the RRC is bringing expertise from across campus to foster excellence in respirology research, share ideas, and collaborate, by leveraging our local talent and attracting new talent – graduate students and scientists - from around the world."
Despite only being in its first year, Dr. Skomro already sees his hopes for of the RRC coming to fruition.
"The RRC has been gaining momentum – clinicians reaching out to scientists and vice versa - with small groups already forming: Cystic fibrosis, immunology, and interstitial lung disease research clusters now exist, to name a few. Informal groups that usually tend to break down are becoming a bit more formalized thanks to the RRC structure."
Like he has done in the field of sleep medicine, Dr. Skomro is poised to keep contributing to cutting-edge respirology research and clinical practice in Saskatchewan and beyond. He also recognizes that tomorrow's problems require interdisciplinary team-science.
"The beauty of the Centre like this is that it is not particularly owned by anyone group. We all have to come to the table with our ideas and be open to others' ideas.
We can definitely achieve more by working together."
(Cropped header image from Flickr user Navy_NADAP)