About Us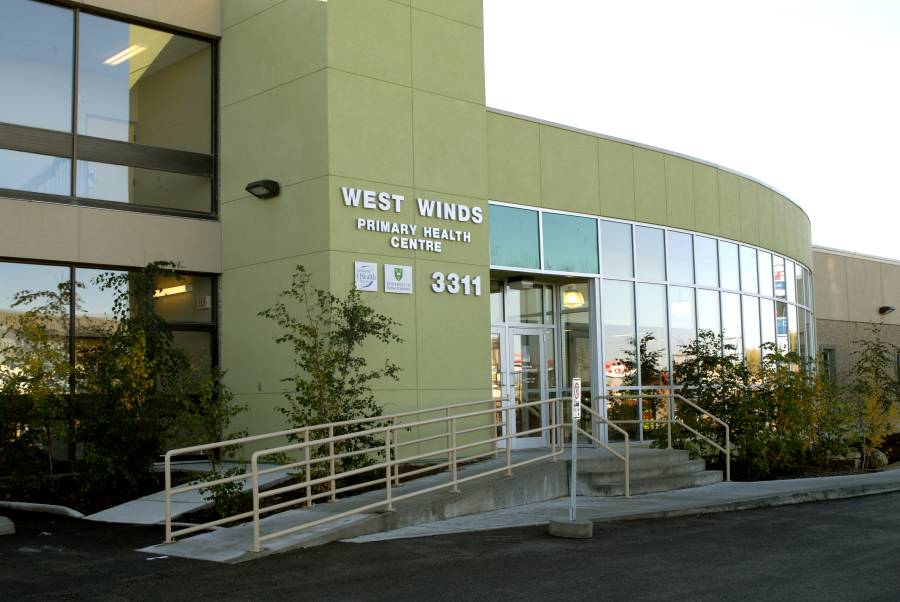 Welcome to West Winds Primary Health Centre! The Academic Family Medicine team is committed to making sure our space is safe and inclusive. A place where everyone can feel respected and safe. 
If you are a patient of our clinic then this is your clinic and you are part of our community. We always welcome your feedback about your experience and encourage you to speak with our staff and your care provider at any time so we can continue to learn and support you, our patients, and our community.
Our Services
West Winds Primary Health Centre is a full-service Family Medicine Clinic and a teaching centre for Family Medicine residents. We provide personalized care for patients across all ages and genders. We are able to diagnose and treat diseases and conditions involving all parts of the body including mental health concerns. An important part of the care we provide involves health promotion, disease prevention and screening. We will help to coordinate investigations and care with other specialists and health care providers wherever it is required.  
All of our physicians are certified by the College of Family Physicians of Canada and are in good standing with the College of Physicians and Surgeons of Saskatchewan. Click on the link below to see a full description of the services we provide:
Booking
Appointments can be booked by speaking to one of the clinic's receptionists at 306-655-4200.
It can be challenging, but our support staff work hard to try and keep you connected with both your family doctor and your assigned residents (see working with residents for more information). This means that when you call to book an appointment our receptionists will try and book your appointment with your resident while he/she is being supervised by your family physician. If your resident is away, you may be seen by another resident working with your family physician. If your family physician is away, another supervising family physician will be supervising your resident.
Teaching
Our clinic is proud to be a teaching clinic. Your family doctor is a faculty member of the Department of Academic Family Medicine at the University of Saskatchewan. This means that he or she supervises new family physicians (called residents) most times they are at the clinic. Residents are licensed physicians who are completing a specialty program in Family Medicine. This program usually takes 2 years to complete. The clinic may also have visiting medical students and other health professionals working as part of our team. It is important for all patients coming to our clinic to understand that they will be seen by residents and students. They are an important part of your health care team and help provide comprehensive care under your family doctor's direct supervision. 
Together we are dedicated to the health and wellness of you and your family.
Referrals
We accept a variety of referrals from family physicians and nurse practitioners:
Prenatal care
Skin excision / biopsies
Men's health (problems with testosterone, erections, and other sexual health concerns)
Vasectomies
IUD insertion / removal
Infant tongue-tie
Unplanned pregnancies
Gender affirming care
Sports medicine / musculoskeletal care
Contact Us
 3311 Fairlight Drive, Saskatoon
306-655-4200
Our doors are open Monday-Friday 8:30am - 5:00pm
Appointments can be made by calling us during clinic hours and after hours urgent medical advice is always available. 
If you are having a medical emergency you should call 911 or go to the nearest emergency department.