Community Reciprocity Fund in Action
Saskatoon Food Bank Garden Patch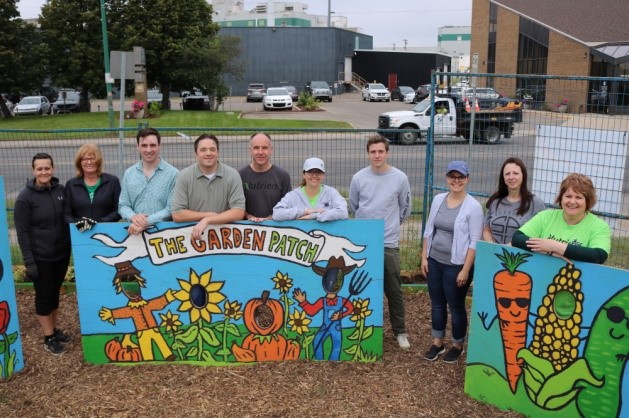 | | |
| --- | --- |
| | Every year the Saskatoon Food Bank & Learning Centre (SFBLC) Garden Patch engages nearly 1,500 individuals who donate around 3,000 hours of their time to grow fresh produce for emergency food baskets. Achieving a food secure community requires providing emergency food for the short term while working to reduce barriers facing people who are food insecure.   |
CHEP Mobile Market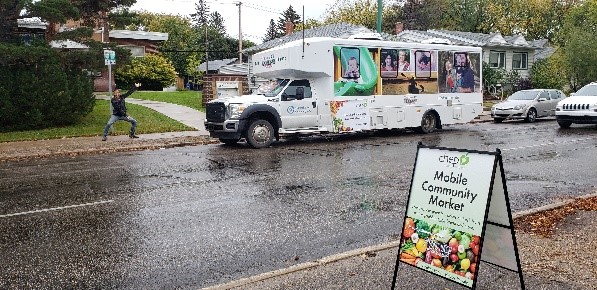 | | |
| --- | --- |
| | The Child Hunger Education Program (CHEP) ran a Mobile Market Pilot Project during September and October 2019. In running its markets, CHEP focuses on 'food desert' areas of Saskatoon (no ready access to fresh fruits and vegetables) and bulk purchases fresh produce at a wholesale price, passing this saving on to its customers.  |
Community Reciprocity Fund
The purpose of this fund is to foster and strengthen community-driven, knowledge-based activities and action-oriented strategies on the social determinants of health, health advocacy and the priority health needs of communities, while enhancing health student and health professional skills.
The Community Reciprocity Fund is open only to community-located partners. Financial funding is intended to be responsive to the unique needs of community. The total amount of funding available per initiative/activity will vary but no award will exceed $2500. The reciprocity fund may also take the form of in-kind support from qualified CoM staff or students, by providing the support of our office to a community event, access to on-campus resources, etc.
The Community Reciprocity Fund has an ongoing intake process.
For further information contact: Erin Wolfson, Community Engagement Specialist, College of Medicine.  306-966-2815.
Community Reciprocity Fund Guidelines