Social Accountability Champions
This page highlights CoM health care providers, faculty, residents, students, community-partners and staff whose work in education, health service delivery, research and/or advocacy models a commitment to social accountability. Their work is inspired by and responsive to the priority health needs of the CoM's community, with particular emphasis on underserved, vulnerable and marginalized populations; social determinants of health; community engagement; population health and prevention; interdisciplinary team approaches; health equity and social justice.

If you are, or know a Social Accountability Champion you think should be highlighted here, please contact Social Accountability Strategist, Erin Walling (erin.walling@usask.ca)
Featured Champions
Dr. Justin Koh, PGY-2 Emergency Medicine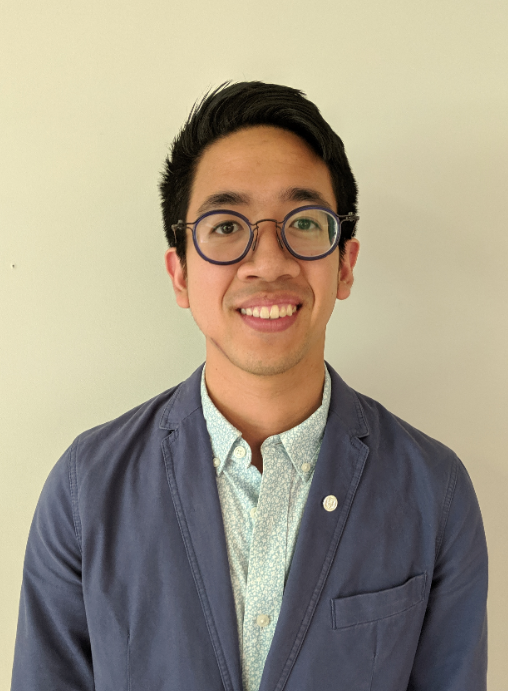 Dr. Justin Koh is a CoM Emergency Medicine resident who has been championing social accountability through his research on substance use and harm reduction. Dr. Koh studied Cognitive Science at McGill University and completed his medical degree at McMaster University. He is a part-time Master of Public Health student at Johns Hopkins University, specializing in epidemiology and public policy. His current research focuses on the implementation of emergency department take-home naloxone programs, and healthcare provider engagement in delivering harm reduction services. 
Under the supervision of Dr. Luke Terrett, Dr. Justin Koh has been working to expand access to take-home naloxone (a medication used to block the effects of opioids, especially in overdose) in Saskatoon emergency departments - the first ever ED in SK to officially offer it to patients prior to discharge. He also received $15,000 research grant from the Canadian Research Initiative on Substance Misuse (CRISM) Prairie Node to study healthcare provider attitudes and implementation barriers. He is also working with Mental Health and Addiction Services and the Ministry of Health to support the expansion of ED-based harm reduction programs across the province.
Dr. Mamata Pandey, Dr. Rejina Kamrul, Dr. Razawa Maroof, & Dr. Clara Rocha Michaels, Family Medicine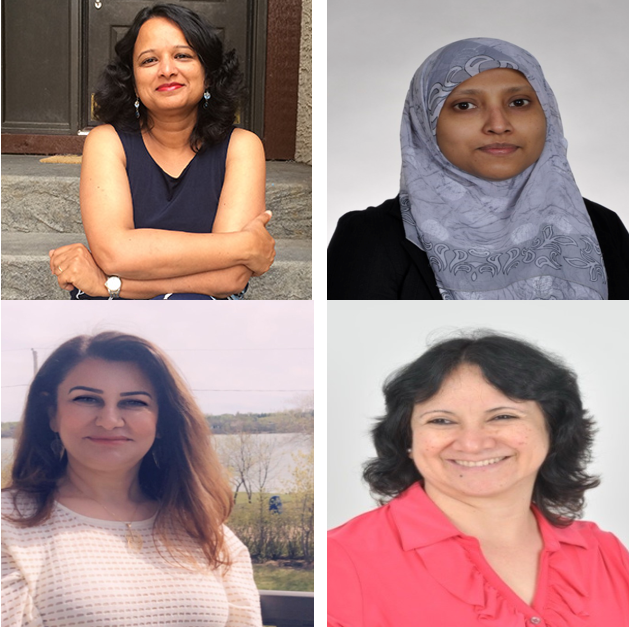 Dr. Pandey, Dr. Kamrul, Dr. Maroof and Dr. Michaels have been championing social accountability through their collaborative community participatory research and clinical work in immigrant and refugee health. Dr. Rejina Kamrul is a Family physician and clinical associate professor COM, faculty member with the department of Academic Family Medicine. Her research focus includes preventative care and immigrant and refugee health. Together with Dr. Razawa Maroof (USask Family Medicine, SEARCH Physician Mentor; Associate Professor CoM and political refugee from Iraq) and Dr Clara Rocha Michaels (family physician and clinical assistant professor COM, faculty with the Department of Academic Family Medicine) they have developed a research partnership with Dr. Mamata Pandey (research scientist at Saskatchewan Health Authority) and two community organizations (Reginal Immigrant Women and Regina Community Clinic). This three-way partnership has been instrumental in acknowledging that new immigrants and refugees have unique health needs and face several challenges when trying to access healthcare services. The team employs a community participatory research approach, involving community members to identify pressing health issues in these populations. Currently, they are developing projects to explore mental health needs in refugee populations and prenatal and postnatal care among new immigrants in Regina.
Dr. Brady Bouchard, Family Medicine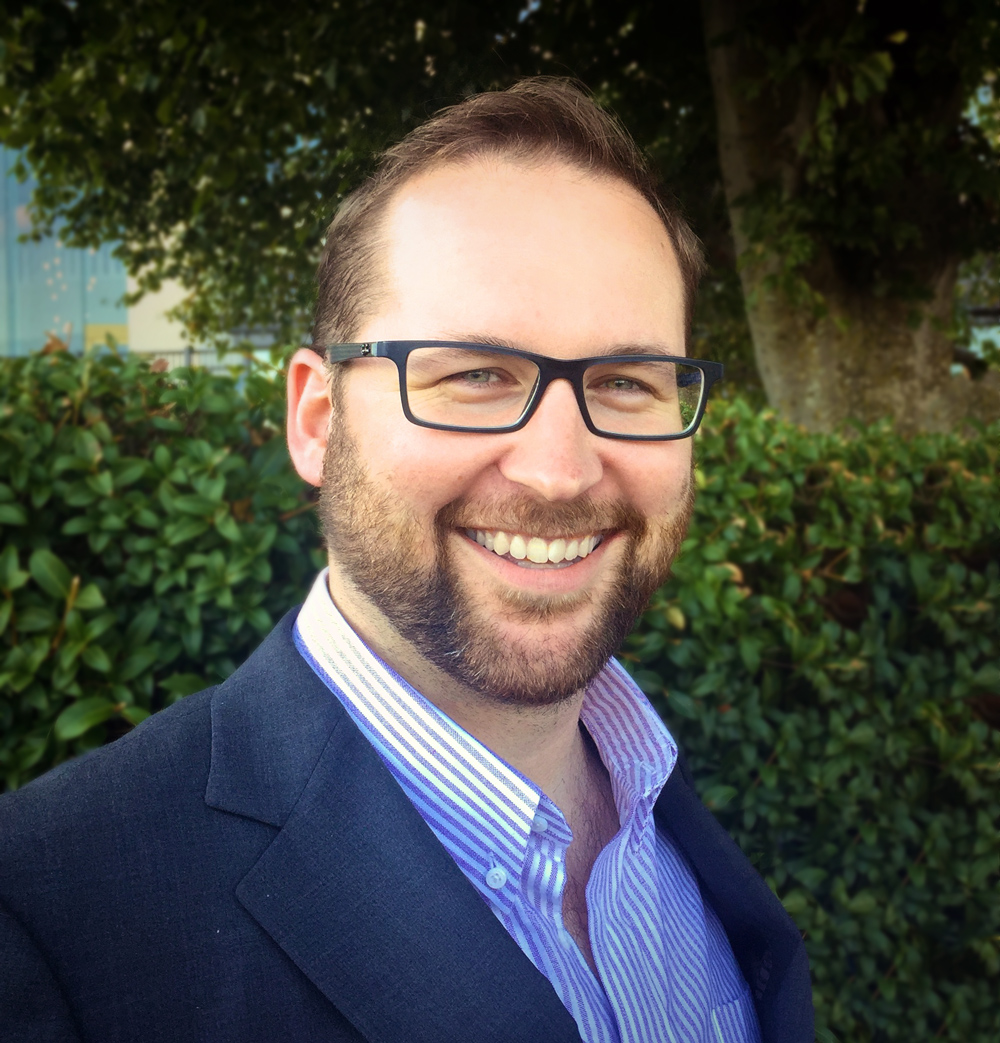 Originally from Lloydminster SK, Dr. Brady Bouchard currently works in Family Medicine in a regional hospital and clinical setting in North Battleford, SK. He received his MBBS (MD) from the University of Queensland and completed the North Battleford Family Medicine Residency Program in 2015, and he holds a clinical teaching appointment at the University of Saskatchewan, and is heavily involved in resident teaching.

Dr. Bouchard has been championing social accountability through his clinical work and research in addictions services in a northern and regional SK setting. He spent the first two years of his practice in La Loche, SK, and now he provides emergency, addictions, hospitalist and MAID services in North Battleford. He also provides locum telehealth addictions clinic coverage to other small communities in SK, and with colleagues, has launched Saskatchewan's first ED-based buprenorphine/naloxone (Suboxone) induction program, improving access to treatment of substance use disorders for the vulnerable populations that present to the emergency department. The team is also developing a research study that will explore the experiences of patients who received Suboxone in the ED.
Dr. Megan Clark, Family Medicine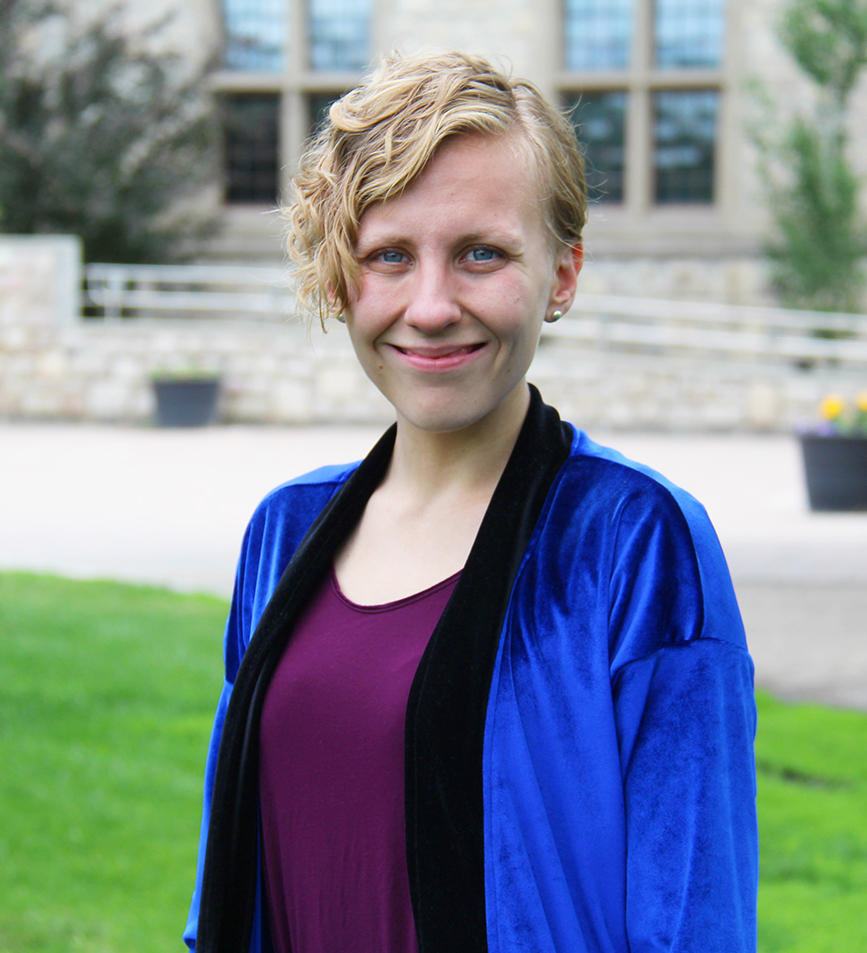 Dr. Megan Clark is a medical graduate from the University of Saskatchewan and the Regina Family Medicine Residency program, a family physician and a faculty member of the Department of Academic Family Medicine. She has championed social accountability through her clinical work, teaching and advocacy for trans and gender diverse health, inner-city and Indigenous health.
Dr. Clark provides transition-related healthcare, including hormone therapy prescriptions and surgical referrals. She also incorporates this into her teaching to increase family medicine residents' and medical students' exposure to trans and gender diverse people. With co-lead Dr. Stephanie Madill from the School of Rehabilitation Science, she has started some community-engaged research in partnership with the Saskatchewan Transgender Health Coalition. Alongside other Regina area physicians, she also provides monthly community-partnered interdisciplinary outreach clinics to a First Nations community in southern Saskatchewan through the Wellness Wheel project. Further, she works weekly inner-city clinics in Regina, at Regina's Harm Reduction clinic as well as SEARCH (Student Energy in Action for Regina Community Health).
Saskatoon Poverty Reduction Partnership (SPRP)

In 2008, the then Saskatoon Health Region released the report "Health Disparity in Saskatoon: Analysis to Intervention," which confirmed that health disparities are extensive and that the causes of these disparities are mainly due to difference in income status among Saskatoon residents. The Saskatoon Poverty Reduction Partnership (SPRP) formed a year later in response to the need for a collaborative partnership to address the social determinants of health across the human service sectors. A group of over 25 partners from the human services community, university, government, business and faith community established a network of teams that developed a framework to identify core priorities, best practices and policy options to reduce, eliminate and ultimately prevent members of our community from living in poverty.
The SPRP roots the work in 3 core foundations:
Nothing about us without us – the inclusion of lived experience
We are all treaty people on a journey of truth and reconciliation
We are a city that bridges – building capacity in community leadership.
This work is also strategically aligned with the TRC Calls to Action, MMIWG Calls to Justice, SDGs and both the provincial and federal poverty reduction strategies.

 

Members of SPRP believed from the start that including those most impacted by poverty was essential to working toward understanding and creating the solutions that eliminate poverty. Together they created an award-winning Inclusion Guide and every action team supports a lived experience colleague to participate on their team. The Community Engagement Specialist from the DSA has been a member of the University Action Team since 2017, along with CoM faculty, researchers and others across the U of S campus. There is an active campus-community engagement action team that welcomes new connections with research and community via the U of S Community Relations and Engagement Office at Station 20 West.

 

In February 2019, after years of research and community engagement, SPRP launched its "12 Bold Ideas to Eliminate Poverty in Saskatoon". Currently, the SPRP is working toward implementation and evaluation of the 12 Bold Ideas. SPRP is a SA Champion for its role in recognizing and responding to the health disparities within our community, for developing a model of community engagement we can learn from and for the willingness to be bold and envision a more equitable community.
Community Campus Engagement (CCE)
The Division of Social Accountability works to amplify the voice of vulnerable, marginalized and underserved communities, and work in solidarity with community to challenge systems of oppression and build common equity-oriented agendas.  We do this through a "transformative" approach to community-campus engagement – an approach that seeks to rebalance power between campus and community (see table below). A transformative CCE challenges common assumptions about who the university is in relation to the community, what we 'offer' and what our role is in engagement, and the ongoing effects of our settler colonial history on relationships.
The division is in the process of publishing two academic papers that further outline transformative CCE and what this approach might look like in a college of medicine. Link to these papers will be provided here when they become available.