Faculty Development Presents RISE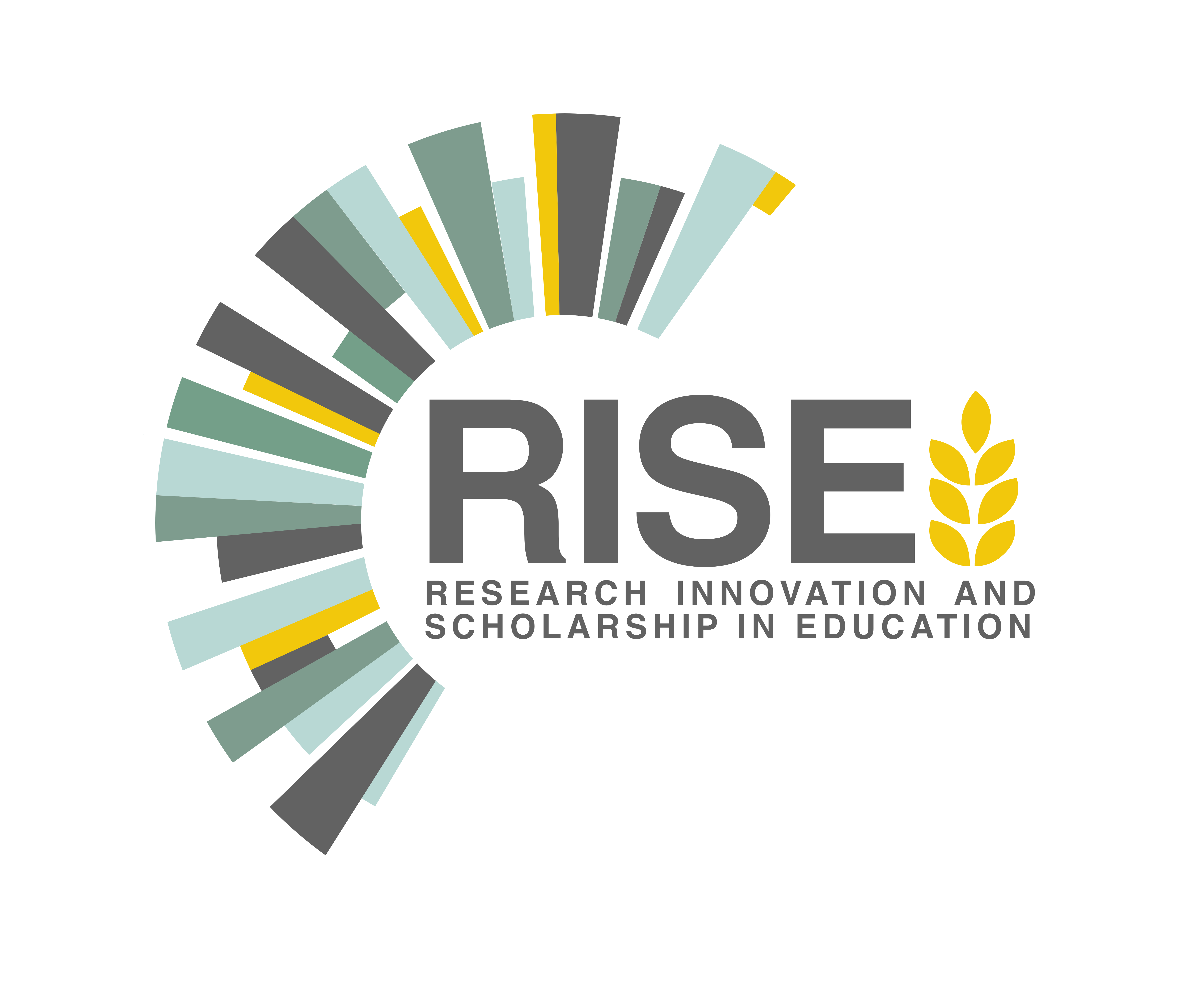 'RISE' (previously Medical Education Research & Scholarship Day 'MERSD') is an event put on by the office of Faculty Development.  It is a sharing event to celebrate the medical education research and scholarship work that is being done in medicine and across the health professions in the province of Saskatchewan.  Starting in June, 2017 this event is offered annually and showcases work by staff, faculty and learners across the province.  All are welcome and invited to submit abstracts.
RISE 2023
Event Information
Date: June 9, 2023
Time: 9am-2pm with workshop 3-4pm
Location: Virtual with option of attending the afternoon virtual workshop in-person!
Registration:
Registration is free. Register
HERE.
Questions? Contact: medicinefaculty.development@usask.ca 
Mini-plenary & workshop advertisement
This event is an Accredited Group Learning Activity (Section 1) as defined by the Maintenance of Certification (MOC) program of the Royal College of Physicians and Surgeons of Canada and accredited by the Division of Continuing Medical Education, College of Medicine, University of Saskatchewan for up to 4.5 MOC credit hours.
Plenary presented by Dr. Viren Naik
"The Leadership We Need For Healthcare Education & Scholarship: It's In All of Us"  
By the end of this session, participants will be able:
To understand the nuance between leadership and leader.

To appreciate the leadership journey in healthcare, education, and scholarship.

To discuss success factors in developing leadership competencies.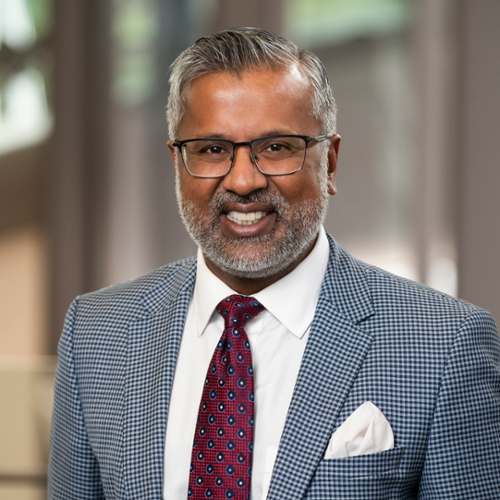 Dr. Viren N. Naik MD, MEd, MBA, FRCPC
Dr. Viren Naik is currently the Chief Assessment Officer at the Medical Council of Canada and a Professor of Anesthesiology and Pain Medicine at the University of Ottawa. He has over 25 years of experience in academic medicine, and is an internationally recognized medical education leader with over 100 peer reviewed publications and grants.
Dr. Naik completed an Executive MBA at the Telfer School of Management and served as Vice President, Education for The Ottawa Hospital, one of the busiest academic health sciences centre in Canada. He moved to become Director, Assessment at the Royal College of Physicians and Surgeons of Canada where he oversaw the credentialing and examinations of all specialties. He serves as a Senior Medical Advisor for the establishment of the new School of Medicine at Toronto Metropolitan University.  
Dr. Naik continues his clinical practice in anesthesia and clinical leadership as the Medical Director for the Medical Assistance in Dying (MAiD) Program across greater eastern Ontario, a program that has been recognized and awarded nationally as a practice leader.
Mini Plenary & Workshop presented by Dr. Shelley Ross
MINI PLENARY
"Improving and advancing postgraduate health professions education through research and scholarship"
Objectives: At the end of this session, participants will be able to:
Describe different types of research and scholarship in health professions education.

Outline ways in which research can contribute to improvement of teaching and assessment.

Compose a research question that will allow them to identify or address a gap or need in their own education program.
WORKSHOP
"What if program evaluation was exciting instead of scary (or boring)? Approaching continuous quality improvement from a curiosity perspective"
Objectives: At the end of this session, participants will be able to:
Discuss the relationship between program evaluation and quality improvement. 

Describe at least two program evaluation models. 

Show how setting the right questions in planning for program evaluation enhances relevance and utility of findings.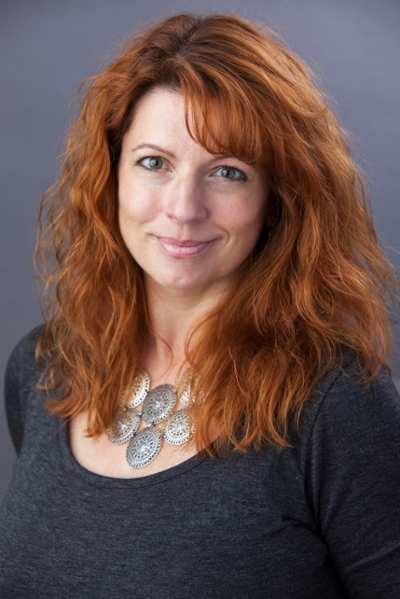 Dr. Shelley Ross, PhD
Dr. Shelley Ross is a Professor in the Department of Family Medicine at the University of Alberta. She holds a PhD in Measurement and Evaluation from the University of Victoria (2008), and engages in research and scholarship that integrates theory with practice in teaching, learning, and assessment. Her primary research program focuses on examining and developing best practices in teaching and assessment, particularly in competency-based medical education contexts. She is involved in international consultation work in this area, in addition to work with the College of Family Physicians of Canada, the Royal College of Physicians and Surgeons of Canada, and the Medical Council of Canada. She also collaborates extensively with other researchers across multiple areas of health professions education. Dr. Ross has held multiple leadership roles at the local and national level, and recently completed her term as President of the Canadian Association for Medical Education. Currently, she is the Director, Research and Innovation, for the Teaching & Assessment Support Program and the Education Strategic Planning Team Lead for her Department.
CALL FOR ABSTRACTS IS CLOSED
Authors are invited to submit abstracts for consideration as part of the 2023 Research, Innovation and Scholarship in Education (RISE) event. We welcome submissions for virtual oral presentations and posters on any topic related to Medical Education. This can be a project idea, a work in progress, innovation and scholarship, or reporting on medical education research completed at the University of Saskatchewan.
OBJECTIVES
You will get the opportunity to showcase medical/health education projects and findings to fellow residents, faculty and guests and network with others who share your interest in health education at the University of Saskatchewan. We are looking forward to finding areas of common interest, finding opportunities for liaising with others, creating research and scholarship networks, and sharing.
PRESENTATION FORMAT
Oral Presentation – Will provide an opportunity to present innovative projects or research across the medical education continuum.  You may submit abstracts for oral presentations that are 10 minutes in length and 5 minutes for Q&A.
Poster – Will offer a 5 minute presentation including Q&A.
SELECTION CRITERIA
All abstracts submitted will be reviewed by the RISE Committee and will be selected based on:
Consistency with the overall event theme.
Relevance and potential applicability.
Clarity and quality of the abstract.
REGISTRATION
All presenters are required to register for the event and are encouraged to attend for the full event.  There is no cost to attend RISE.
PRIZES
One award (a $500 contribution for registration to an educational conference of winner's choice) will be presented to the top scoring oral or poster presentation.
The Faculty Development RISE (Research, Innovation and Scholarship in Education) Award
 IMPORTANT DATES
Call for abstracts open February 1, 2023
Deadline for submission is March 20, 2023 at 11:59pm CST.
Notice of acceptance will be sent in April 2023.
Event date is June 9, 2023.
QUESTIONS
For questions regarding the abstract submission process or the conference, please contact medicinefaculty.development@usask.ca
CALL FOR ABSTRACTS IS CLOSED
Submissions will be reviewed by the RISE planning committee. Abstracts will be scored by category of research method using the following rubrics: Education Research (Qualitative) rubric, Education Research (Quantitative) rubric, Education Innovations / Work in Progress rubric.
In April the official notification of acceptance will be sent to the submitter of the abstract. In early-May, specific details will be provided to the presenter about the session date, time, presentation format, etc.
Accepted abstracts will be published in the RISE Abstract Booklet which will be posted on the College of Medicine Faculty Development website.
The following pieces of information are required during the submission process:
Presenter:  During the submission process, please indicate the presenter.  Only one person may be identified as the presenter. The presenter's name will be underlined in the abstract booklet and if the abstract is accepted, all communication beyond notification of acceptance/non-acceptance will be with the identified presenter.
Author (if different than the presenter).
Co-Authors.
Preferred presentation format (oral or poster).  There is a possibility you may be asked to present in a format other than your preference.
Area of focus:

Health Science/ Basic Science Education
Postgraduate Education
Continuous Professional Development/Faculty Development
Interprofessional Education
Undergraduate Education
Other

Research Method:

Education Research (Qualitative)
Education Research (Quantitative)
Education Innovations / Work in Progress

Abstract Title.
Abstract text: Maximum of 1800 characters.  Must be completed on the official template and include: purpose, methods/approach, results/impact, and conclusion. Abstracts not submitted in this format will be rejected.
MERSD 2020
Medical Education Research & Scholarship Day (MERSD) was unfortunately canceled in 2020 due to COVID-19.
---
MERSD 2019
The 3rd annual MERSD (Medical Education Research and Scholarship Day) was held for the first time in Regina on June 7, 2019. We had 33 oral presentations in 3 streams: Curriculum, PG/CPD/CBME, and Enhancing Education; and 16 posters presented.  Our two plenary speakers - Dr. Francis Christian (Surgical Humanities) and Dr. Sara Kim (Conflict Management) - gave inspiring and thought-provoking lectures.
Michelle McCarron and Elan Paluck graciously acted as our adjudicators for the poster competition. The winner of this year's poster competition was Regina's Lindsay Edgington, CoM Pharmacy: Evaluation of a Pharmacy Department Continuing Education Framework (EDGE).  Congratulations to Lindsay, and co-authors Zack Dumont, Suzanne Len, and Kirsten Tangedal. 
Thanks to our staff in Regina & Saskatoon for their hard work setting up the day, especially Jeanette and the CoM staff, Kris, IT, and Darla & Katherine from CME.  Thanks to Dr. Stobart and Dr. McKague for their support, and to all who attended the event.
A bus full of Saskatoon attendees made the trip to Regina in style, with breakfast provided and FD programming too, bringing our total attendance to approximately 88 people for the day. We look forward to another great MERSD next year in Saskatoon! 
We would like to continue to encourage local faculty to access FD programs for support.  Thanks to Jeanette Bellavance, Kris Schoenhofen, Dr. Gill White, and our Saskatoon colleagues for their invaluable assistance!
Dr. Helen Chang
Faculty Development Lead, Regina

---
MERSD 2017
The first annual MERSD took place in Saskatoon on June 2, 2017. 
---

Track your Thinking
Thinking about your thinking – click here to download and use this template to record  "process notes" to reflect on what you want to use or take away from this page.  This can be similar to writing a progress note on patient care.  Download this pdf and keep it as a record.  Write out your comments on what you are learning and come back to this from time to time to see how your thoughts and feelings are changing.  Review what you have written and re-comment on how you are applying what you are learning to your day to day practice.