Faculty Development Presents RISE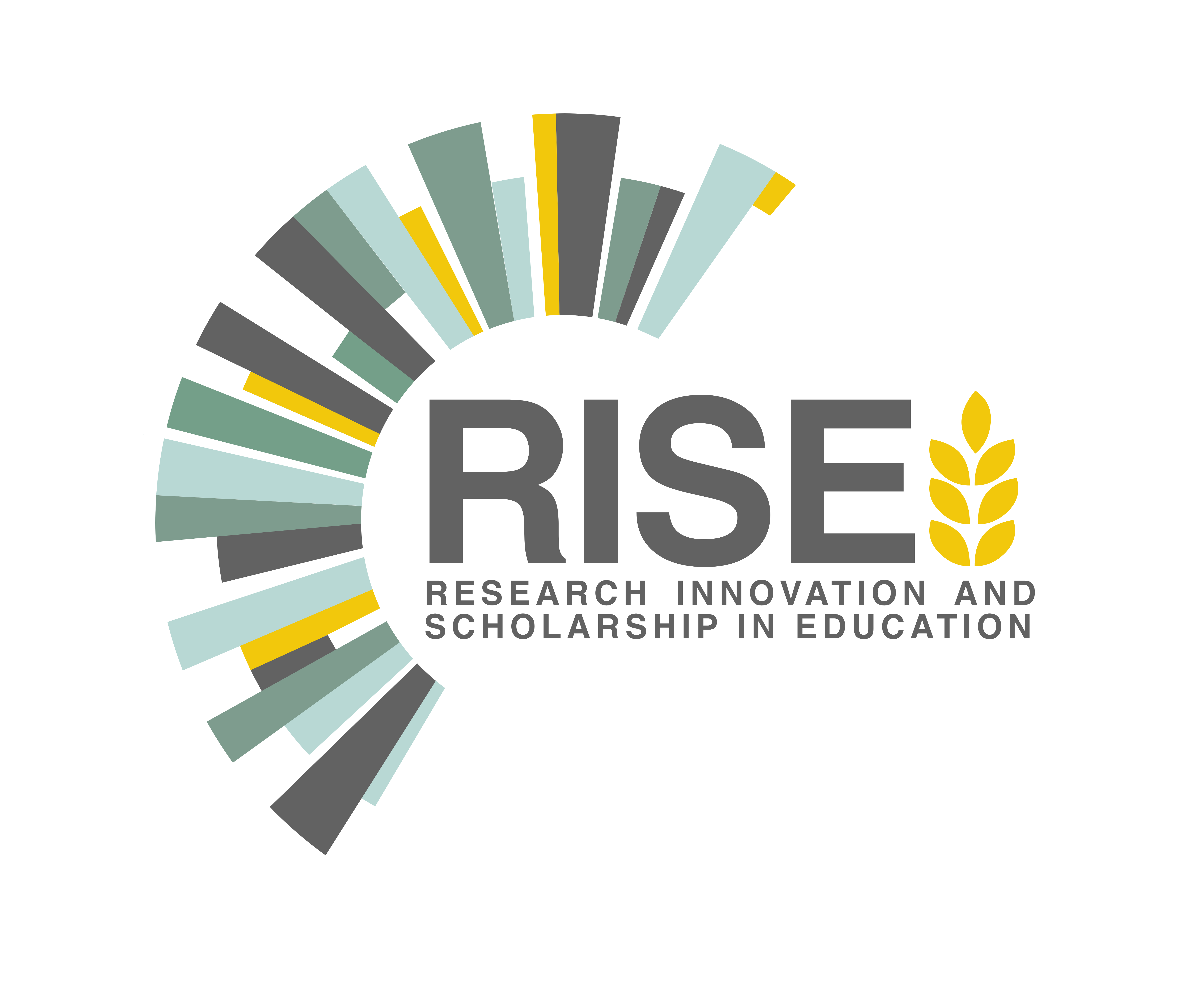 Research Innovation & Scholarship in Education
'RISE' (previously Medical Education Research & Scholarship Day 'MERSD') is an event put on by the office of Faculty Development.  It is a sharing event to celebrate the medical education research and scholarship work that is being done in medicine and across the health professions in the province of Saskatchewan.  Starting in June, 2017 this event is offered annually and showcases work by staff, faculty and learners across the province.  All are welcome and invited to submit abstracts.
RISE 2022
Save the date: June 10, 2022
Call for Abstracts will open February 1, 2022
RISE 2021
Conference Information
Date: June 11, 2021
Time: 9:45am - 1:45pm
Platform: USask WebEx
Conference Objectives
Examine a series of research studies on feedback in clinical education as a springboard for discussion on research for the busy clinician

Share, discuss and analyze tips for success at each stage of a research project (from conception through to publication)

Develop a critique of current coaching conversations during clinical supervision

Formulate a 'do-able' research question pertaining to coaching

Describe medical education research and scholarship at the University of Saskatchewan

Network with others who share interest in medical education and scholarship

Create collaborations / communities of practice that will support medical education research and scholarship in the CoM
Keynote
   

Dr. Rose Hatala, MD, MSc

Keynote: Tips for Success in Medical Education Research for the Busy Clinician'

      
Optional Workshop: Dr. Rose Hatala, MD, MSc & Dr. Sharon Card, MD, MSc, FRCPC; "Coaching Conversations in Competency-Based Education: where do our research questions lie?"
MERSD 2020
Medical Education Research & Scholarship Day (MERSD) was unfortunately canceled in 2020 due to COVID-19.
---
MERSD 2019
The 3rd annual MERSD (Medical Education Research and Scholarship Day) was held for the first time in Regina on June 7, 2019. We had 33 oral presentations in 3 streams: Curriculum, PG/CPD/CBME, and Enhancing Education; and 16 posters presented.  Our two plenary speakers - Dr. Francis Christian (Surgical Humanities) and Dr. Sara Kim (Conflict Management) - gave inspiring and thought-provoking lectures.
Michelle McCarron and Elan Paluck graciously acted as our adjudicators for the poster competition. The winner of this year's poster competition was Regina's Lindsay Edgington, CoM Pharmacy: Evaluation of a Pharmacy Department Continuing Education Framework (EDGE).  Congratulations to Lindsay, and co-authors Zack Dumont, Suzanne Len, and Kirsten Tangedal. 
Thanks to our staff in Regina & Saskatoon for their hard work setting up the day, especially Jeanette and the CoM staff, Kris, IT, and Darla & Katherine from CME.  Thanks to Dr. Stobart and Dr. McKague for their support, and to all who attended the event.
A bus full of Saskatoon attendees made the trip to Regina in style, with breakfast provided and FD programming too, bringing our total attendance to approximately 88 people for the day. We look forward to another great MERSD next year in Saskatoon! 
We would like to continue to encourage local faculty to access FD programs for support.  Thanks to Jeanette Bellavance, Kris Schoenhofen, Dr. Gill White, and our Saskatoon colleagues for their invaluable assistance!
Dr. Helen Chang
Faculty Development Lead, Regina

---
MERSD 2018
The second annual MERSD took place in Saskatoon June 8, 2018.
---
MERSD 2017
The first annual MERSD took place in Saskatoon on June 2, 2017. 
---
International MedEd Conference Listings
 2022
Organization

Conference

Dates

Location

Abstract Deadline

SACME
(Society for Academic Continuing Medical Education)

February 21-23, 2022

 Virtual

 

SRPC
(Society of Rural Physicians of Canada)

April 21-23, 2022 

 Ottawa, Ontario

 

CCME
(Canadian Conference on Medical Education)

April 23-26, 2022

In-person (Calgary, AB) & Virtual 

 Closed

STFM
(Society of Teachers in Family Medicine)

April 30 - May 4, 2022

 Indianapolis, Indiana

 Closed

KT Canada
(Knowledge Translation Canada)

May 4-6, 2022

Virtual

Closed

NOSM
(Northern School of Medicine)

Northern Constellations Annual Faculty Development Conference

May 6-7, 2022

 Virtual

 January 31, 2022

CSPL 
(Canadian Society of Physician Leadership)

May 6-7, 2022

Toronto, ON

 

CMA
(Canadian Medical Association)

TBA (typically held in May)

 

 

IAMSE
(International Association of Medical Science Educators)

June 4-7, 2022

 Denver, CO

Closed

Wonca
(World family doctors. Caring for people.)

 June 17-20, 2022

 Limerick, Ireland

January 31, 2022

AHE Network
(Assessment in Higher Education)

June 22-24, 2022

Manchester England

January 24, 2022

ANZAHPE
(Australian and New Zealand Association for Health Professional Educators)

July 8, 11, 13 & 19, 2022

 Virtual 

January 2022

AMEE
(Assoc. for Medical Education in Europe)

August 28-31, 2022

 Lyon, France & Virtual

February 2022

EACH
(International Association for Communication in Healthcare) & ACH (Academy on Communication in Healthcare)

International Conference on Communication in Healthcare (ICCH) 

September 5-9, 2022

 Glasgow, Scotland

February 6, 2022

SCFP
(Saskatchewan College of Family Physicians)

Sep 23-24, 2022

 Saskatoon, SK

Closed

AMA / CMA / BMA

Oct 13-15, 2022 

 Orlando, Florida

February 25, 2022

RCPSC
(Royal College of Physicians and Surgeons of Canada)

Oct 27-29, 2022 

Montreal, QC

Closed

CFPC
(The College of Family Physicians of Canada) 

Nov 9-12, 2022

Nov 16-19, 2022

Toronto, ON

Virtual

Sessions & Workshops: Feb 11, 2022

Free-standing papers and posters: Apr 8, 2022

Big Ideas Soapbox: Apr 29, 2022

AAMC
(Association of American Medical Colleges)

Nov 11-15, 2022

Nashville, Tenn.

NAPCRG
(North American Primary Care Research Group)

Nov 18-22, 2022

Phoenix, AZ

CLIME/ICLEM
(Canadian Leadership Institute for Medical Education)

TBA (typically occurs in Nov)

 

2023

 

 

 

Organization

Conference
Dates
Location
Abstract Deadline

APMEC 
(Asian Pacific Medical Education Conference)

Annual Conference
TBA (typically occurs in Jan)

CCME
(Canadian Conference on Medical Education)

Annual Conference
Apr 15-18, 2023
Quebec City, QC

WONCA 
(World Organization of Family Doctors)

World Conference
Oct 26-29, 2023
Sydney, Australia

NAPCRG 
(North American Primary Care Research Group)

Annual Meeting
Oct 30-Nov 3, 2023
San Francisco, California
External Courses
Harvard Macy Institute has various courses offered annually: 
Harvard Medical School offers a course on the Principles of Medical Education, Maximizing Your Teaching Skills.  More information. 
Physician Leadership Institute has various physician leadership courses through CMA.  More information.
University of California San Francisco: "Developing Medical Educators of the 21st Centrury".  A course for new ideas and skills for adaptable and inclusive learning environments.  More information. 
University of Toronto Continuing Professional Development Certificate Program runs virtually October - June. More information.
External Webinars
We belong to several medical education organizations (AMEE, IAMSE, AMCC) and can access many free webinars.  We can organize a viewing of an archived or live webinar for you or a group.  Keep an eye out in our regular programming for webinars that we are currently offering. All sessions are facilitated to encourage discussion of the local applications and implications and we are happy to arrange access for distributed sites.
For full upcoming Webinar details, please check out events section.
Webinars can be accessed from the following:
Track Your Thinking

Thinking about your thinking – click here to download and use this template to record  "process notes" to reflect on what you want to use or take away from this page.  This can be similar to writing a progress note on patient care.  Download this pdf and keep it as a record.  Write out your comments on what you are learning and come back to this from time to time to see how your thoughts and feelings are changing.  Review what you have written and re-comment on how you are applying what you are learning to your day to day practice.
Faculty Development Website Survey
Click here to complete a short survey that will assist us in continuous improvement of our website. We  appreciate your feedback