Undergraduate Degree Program
The department offers an undergraduate program in Biochemistry, Microbiology and Immunology. Though we are located in the College of Medicine, the degrees are awarded by the College of Arts and Science. In addition, we participate in offering a 3-Year B.Sc. program in Biomedical Foundations in conjunction with the Department of Anatomy, Physiology and Pharmacology.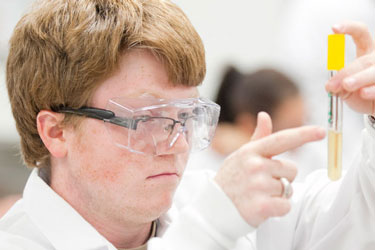 Biochemistry, Microbiology and Immunology
B.Sc.
Your learning will investigate the breadth of cellular processes of life from the biological molecules of life, through to viruses, cells, cellular pathways, and the mammalian immune system. The biochemical approach, which is common across many disciplines of life science, includes examination of the biological molecules of life and how they are generated and controlled. It includes examining how DNA encodes information, how proteins provide function through their structure, and how disturbances in cellular pathways can lead to diseases of metabolism or cancer. Microbiology and immunology involve the study of microscopic organisms such as bacteria and viruses including their lifecycles, roles in disease and how the immune system responds to microorganisms to clear infections and to re-establish and maintain health. Studies in these fields often use biochemical, genetic, and physiological approaches.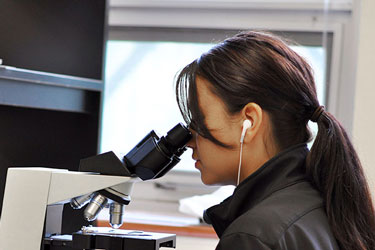 Biomedical Foundations
B.Sc. (three-year degree)
Biomedical foundations provides students with a strong foundation of multidisciplinary training in biomedical science while providing flexibility for initial specialization within a particular biomedical science.
Graduate Degree Program
The department offers graduate programs leading to M.Sc. and Ph.D. degrees. Graduate programs require an undergraduate degree in a relevant field.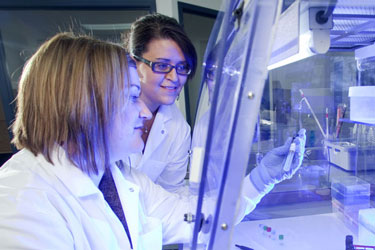 Biochemistry, Microbiology and Immunology
M.Sc., Ph.D.
This program has the expertise necessary for the instruction and training of advanced students in areas that include analytical biochemistry, cell biochemistry, cell biology and cancer, enzymes and metabolism, nucleic acids and gene expression, plant biochemistry, protein structure, cellular and molecular biology of eukaryotes, microbial genetics and molecular biology, immunology, medical microbiology, microbial physiology, and virology.
Questions?
Information about admission requirements and deadlines, tuition and more are listed on each program page (see above).