Undergraduate Degree Program
The department offers an undergraduate program in Biochemistry, Microbiology and Immunology. Though we are located in the College of Medicine, the degrees are awarded by the College of Arts and Science. In addition, we participate in offering a 3-Year B.Sc. program in Biomedical Foundations in conjunction with the Department of Anatomy, Physiology and Pharmacology.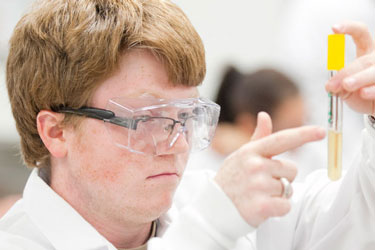 Biochemistry, Microbiology and Immunology
B.Sc.
You will study the structure, function, physiology, and genetics of bacteria and viruses and their effect on human and animal health, as well as biological processes and how living systems function in normal and disease states.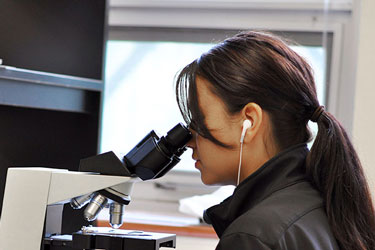 Biomedical Foundations
B.Sc. (three-year degree)
Biomedical foundations provides students with a strong foundation of multidisciplinary training in biomedical science while providing flexibility for initial specialization within a particular biomedical science.
Graduate Degree Programs
The department offers graduate programs leading to M.Sc. and Ph.D. degrees in Biochemistry and in Microbiology and Immunology. Graduate programs require an undergraduate degree in a relevant field.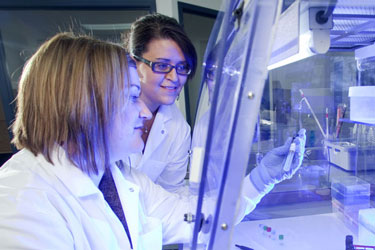 Biochemistry
M.Sc., Ph.D.
This program contains a strong emphasis on biochemical and molecular biological techniques and on conceptual training in biochemical experimentation.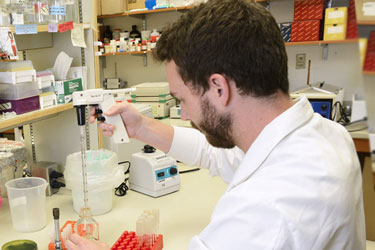 Microbiology and Immunology
M.Sc., Ph.D.
Instruction and training in the areas of Molecular, Cellular and Tissue Biology; Developmental Biology; Neurobiology; Functional Anatomy and Advanced Anatomical Imaging.
Questions?
Information about admission requirements and deadlines, tuition and more are listed on each program page (see above).