Division of Social Accountability
In accordance with the recent guidelines from the U of S (https://updates.usask.ca/), we, at the Division of Social Accountability will be incorporating social distancing into our current work. As a unit, we are doing our part to "flatten the curve" and have temporarily, but indefinitely, made the decision to work remotely as of Tuesday, March 17, 2020. We continue to be dedicated to acting in our roles, and we are open to email communication, and have many remote communication methods at our disposal, so do continue to seek us out. We will be accessing voicemail remotely, so please be patient for a returned call.  
 As a Division we encourage people to become involved in novel ways to assist those in the community that are particularly vulnerable, while keeping within  guidelines of social distancing.  If you know of ways in which the DSA can support you, our partners, community groups, staff, or students, we are very interested in hearing from you - and offer our assistance to your efforts.
We are a division of the College of Medicine dedicated to health equity, anti-racist education, community-based research, advocacy, authentic partnerships and the health needs of underserved and marginalized communities.
We engage with and learn from our communities to support relevant, meaningful, and impactful health professional education, research, service and advocacy.
The University of Saskatchewan College of Medicine's main campus is situated on Treaty 6 Territory and the Homeland of the Métis. We pay our respect to the First Nations and Métis ancestors of this place and reaffirm our relationship with one another.
Social Accountability in the News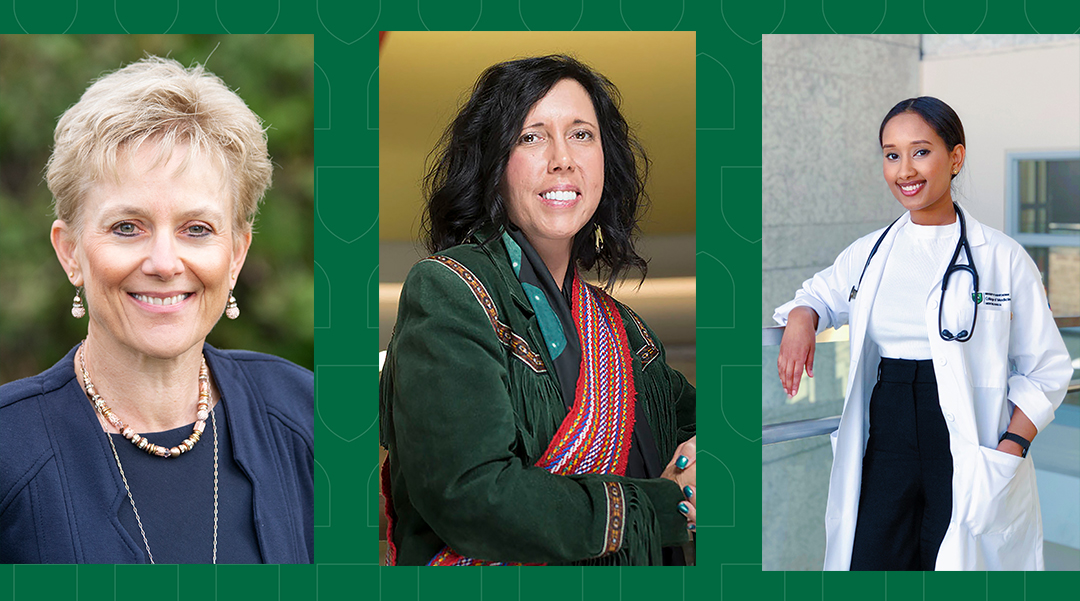 Women in Leadership at the College of Medicine
Interested In Learning More?
Interested in learning more? Click "receive updates" and get notified about our programs, funding application deadlines, new resources and events.