Our School
Welcome
The mission of the School of Physical Therapy is to achieve excellence in scholarly activities through teaching, research and clinical practice.  Ultimately our commitment is to improve the health status and quality of life of individuals and populations through advancements in physical therapy and rehabilitation sciences.  Our faculty, staff and students collaborate with a range of colleagues across the globe in pursuit of academic and clinical excellence.
Liz Harrison
Associate Dean

---
I would like to personally welcome students who may be interested in commencing a journey into the profession of Physical Therapy at the University of Saskatchewan.  
Following an undergraduate degree from any discipline, you will begin the Master of Physical Therapy (MPT) of two + years that is guaranteed to be intense and packed with a wide variety of challenges and achievements. One third of the program includes experiential learning through supervised clinical practice in various health care facilities and experience areas.
The School of Physical Therapy at the U of S has been delivering physical therapy programming for over 50 years with a nationally and internationally recognized faculty who have a strong commitment to teaching and research excellence.   
Sincerely,
Dr. Stephan Milosavljevic
Director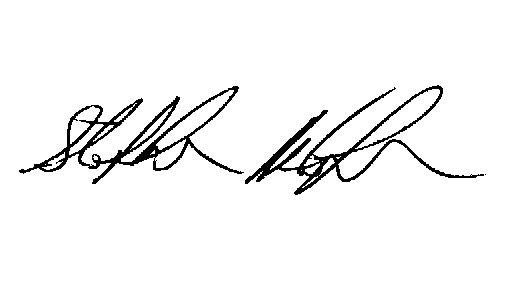 The School of Physical Therapy (SPT) is a distinct academic unit within the College of Medicine. The Master of Physical Therapy (MPT) is its flagship program, governed by the College of Graduate Studies and Research (CGSR).  The MPT Program is designed to provide the graduate with the entry-level clinical requirements to obtain a license to practice physiotherapy in Saskatchewan and Canada.
In order to meet the demands of current Physical Therapy practice and an ever-changing health care environment, the MPT curriculum prepares students to be life-long learners, critical thinkers, problem solvers, and collaborative practitioners who can integrate prevention and health promotion into clinical practice, make evidence-based decisions, and continually evaluate the effectiveness of their own practice. 
Over the past ten years, the SPT has experienced an unprecedented period of growth with establishment of new MSc/PhD programming, exciting research initiatives, increased number of MPT students and expansion of the faculty and staff complement.
Our Mission, Philosophy, and Values
School of Physical Therapy Organizational Chart
Bylaws and Regulation for SPT Faculty Council
Future Prospects for the School
The School continues to be successful in attracting new teacher–scholars to the faculty with research activity that supports disciplinary and interdisciplinary approaches contributing to new knowledge and solutions for important and complex topics in the fields of physical therapy and rehabilitation science.  Strong partnerships with local, national and international communities are valued in its goals to contribute to improvements in well-being and quality of life. The School of Physical Therapy is entering a particularly exciting phase in its history with the move to the E-wing of the Health Sciences complex in 2016.
History
1960 Canadian Conference of Physiotherapy recommends programs should be started in universities with medical faculties not already offering physiotherapy.
1965 Diploma Program in Physiotherapy commences in the Department of Rehabilitation Medicine, University of Saskatchewan - two and a half years in duration. (one of six new university programs).
1973 Diploma program increases in duration to three years. Bachelor of Physical therapy degree is introduced - one-year program for diploma graduates.
1976 School of Physical Therapy is established, under the general supervision of the College of Medicine.
1981 Bachelor of Science in Physical Therapy, a four-year program is introduced, replacing the Diploma and B.P.T.
1987 Enrollment is increased from 20 students to 30 students.
1997 A new five-year curriculum introduced for the Bachelor of Science in Physical Therapy.
2007 First students enter the Master of Physical Therapy program – August, 2007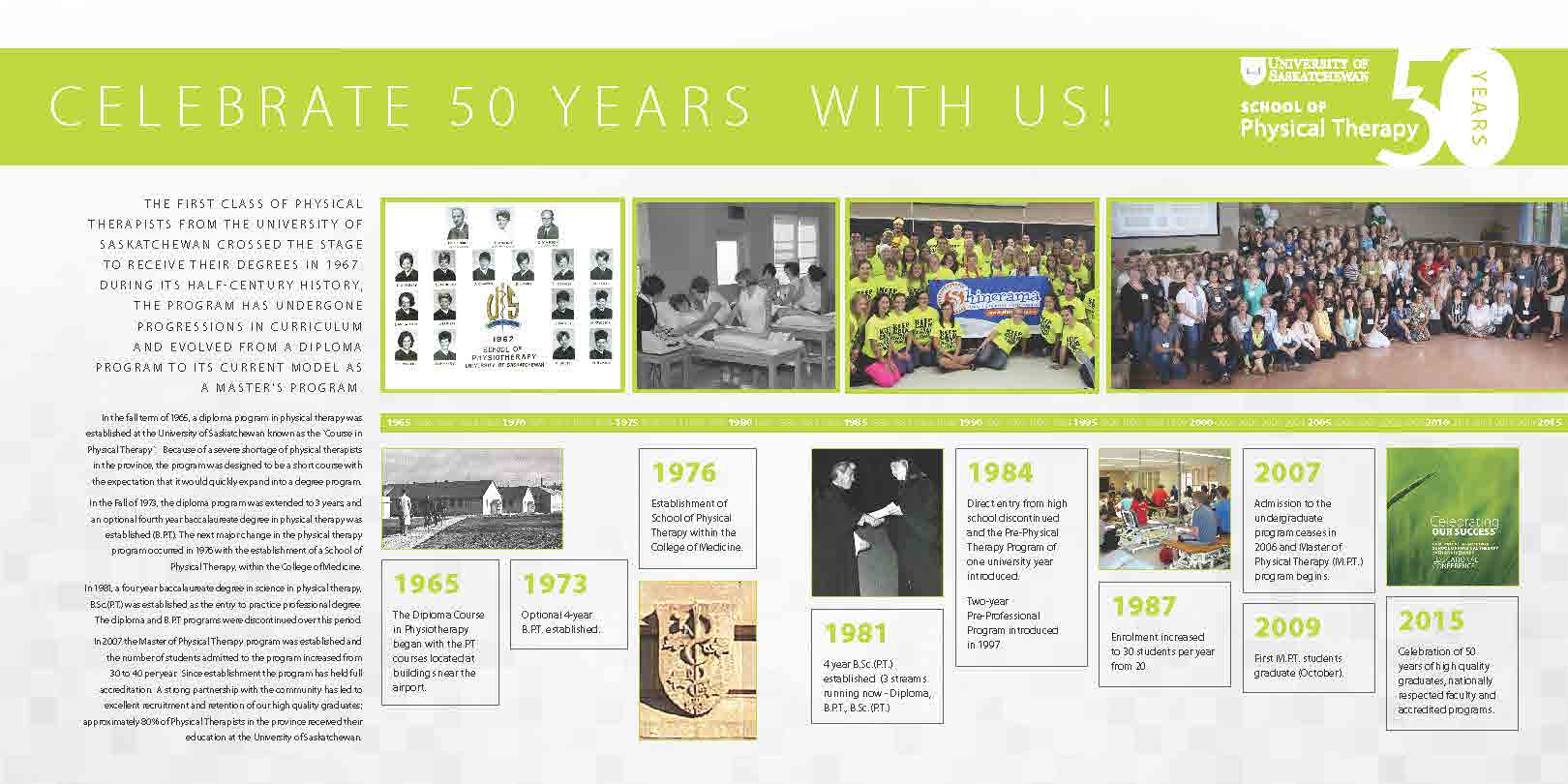 The PT Profession
Physical therapy (physiotherapy) is a dynamic and challenging health profession dedicated to improving and maintaining physical mobility, independence, health and well-being. Physical therapists are primary health-care professionals who provide valuable health care for people of all ages within a broad range of practice settings. They assess levels of mobility, strength, endurance and other physical abilities to determine the impact of illness or injury on physical function, whether at work, rest or play. They diagnose movement disorders and develop treatment plans to restore movement and reduce pain or limitations to mobility.
Canadian Physiotherapy Association (CPA)
CPA is the national professional association; their mission is to provide leadership and direction to the physiotherapy profession, foster excellence in practice, education and research, and promote high standards of health in Canada.
Membership in the CPA is optional. Students and graduates of M.P.T. program may apply for membership in the Canadian Physiotherapy Association, Suite 410, 2345 Yonge Street, Toronto, ON, M4P 2E5. See their website.
Essential Competencies for Physiotherapists in Canada 
The Essential Competency Profile for Physiotherapists in Canada was developed to describe the essential competencies that physiotherapists must demonstrate upon entry to the profession (for initial registration/licensure) and maintain throughout the course of their careers. These essential competencies must be exercised wherever a physiotherapist practices and in the course of whatever the physiotherapist is practising.
Saskatchewan Physiotherapy Association (SPA)
The Saskatchewan Physiotherapy Association is the Saskatchewan branch of the CPA; the SPA provides leadership to the physiotherapy profession, fosters excellence in practice, education, and research, and promotes high standards of health in Saskatchewan. SPA represents over 380 member physical therapists in Saskatchewan. 
The SPA is in St. Andrew's College on the floor below the School of Physical Therapy. Please feel free to contact the Executive Director at the following address:
Rm 118 – 1121 College Drive
Saskatoon, SK, S7N 0W3
Phone: (306)-955-7265 Toll free: 1-888-606-7265
Fax: (306)-955-7260
Website
Continuing Physical Therapy Education
The Continuing Physical Therapy Education (CPTE) program develops, organizes and promotes physical therapy courses in the province of Saskatchewan. The School of Physical Therapy is closely involved in the administration of this program.
A listing of the current post-graduate course offerings is located on their website.
CPA National Student Assembly (CPA-NSA)
The Canadian Physiotherapy Association National Student Assembly is a student run organization representing 1,200 physiotherapy students from all 13 university physiotherapy programs in Canada. For more information on the CPA-NSA, please click here.
Canadian Alliance of Physiotherapy Regulators
The Canadian Alliance of Physiotherapy Regulators (The Alliance) is the national federation of physiotherapy regulators in Canada. The key responsibilities of the Alliance are as follows:
To facilitate the sharing of information on regulatory matters among member organizations
To help member organizations fulfill their mandate of protecting the public interest
To administer the Physiotherapy Competency Examination (PCE), a national entry-to-practice standard
For more information see their website
Saskatchewan College of Physical Therapists (SCPT)
The SCPT is a member of The Alliance and it is a self-regulating professional body whose purpose is to protect the public through the licensing, regulation and discipline of physical therapists in the province of Saskatchewan. Registration and licensure with the SCPT is mandatory to work as a physical therapist in Saskatchewan.
After graduation you must have a license to practice physical therapy in Saskatchewan. Graduates may apply for licensure with the Saskatchewan College of Physical Therapists, For more information see their website.
Physiotherapy Competency Examination
On graduation you will be required to successfully complete a Physiotherapy Competency Examination (PCE) in order to establish eligibility to practice physical therapy in Saskatchewan and many jurisdictions in Canada. For the most update information on what is involved with the PCE, please refer to the Alliance website.
Policies, Guidelines and Forms
For a comprehensive list of MPT policies and guidelines please visit the policy page.
Clinical Instructor Resources
MPT Curriculum
Clinical Practice
Outlines of Clinical Practice course information, expectations, pass/fail criteria, evaluatations, and presentations
Clinical Practice I
Clinical Practice II
Clinical Practice III
Clinical Practice IV
Clinical Practice V
Setting the Stage Video
Performance Evaluation Video
Research
The School of Physical Therapy advances leading edge, clinically relevant research across the lifespan and clinical specialties. We are actively engaged in an array of research activities within which we mentor top caliber MSc and PhD graduate students, postdoctoral fellows and research scientists. Working collaboratively across disciplines and borders, faculty members have received numerous competitive research grants through agencies such as the Canadian Institutes of Health Research (CIHR), Saskatchewan Health Research Foundation (SHRF), and Physiotherapy Foundation of Canada (PFC) to name a few. As a consequence of this dynamic research program, faculty members publish extensively in the peer reviewed literature and provide evidence to improve physical therapy practice.
Illustrative examples of the scope of research areas in which faculty and students are involved include:
Development and validation of clinical tests for individuals with incontinence and musculoskeletal diseases such as osteoporosis, fibromyalgia, ankylosing spondylitis and osteoarthritis;
Research investigating the effectiveness of physical therapy evaluation and treatment including remote assessment (via video) and exercise management for multiple conditions;
Investigation of the benefits of group exercise and education programs for individuals with chronic low back pain, breast cancer, multiple sclerosis and spinal cord injury;
Examining the basic underpinnings of chronic conditions;
Investigating risk and prevention of falls in the elderly and maintaining physical activity in individuals with chronic health conditions;
Conducting systematic reviews, meta-analysis and development of clinical practice guidelines related to effectiveness of non-pharmacologic interventions for musculoskeletal and neurological disorders; and
Knowledge translation, evidence-based practice and interprofessional education contributing to knowledge and practice in the areas of clinical competence, effective interventions and best practice decision-making.
Several research projects, such as these, have led to development of community programs aimed at better patient outcomes and higher quality of life through improved physical function and activity. A notable example is the development of a smart phone app that assists young, male hemophiliacs determine an appropriate response to an injury (HIRT).
Evidence-based practice relies heavily on the willingness and generosity of volunteer participants who give of their time to be part of the research.
If you are interested in learning more about the research at the School of Physical Therapy, as a research student or as a participant, please contact Blanc Star, Research Administrative Coordinator (blanc.star@usask.ca). You can also visit the faculty pages for specifics of their research, and to learn if there are opportunities for graduate students and post-doctoral fellows.
We can also be found on Facebook.
Achievements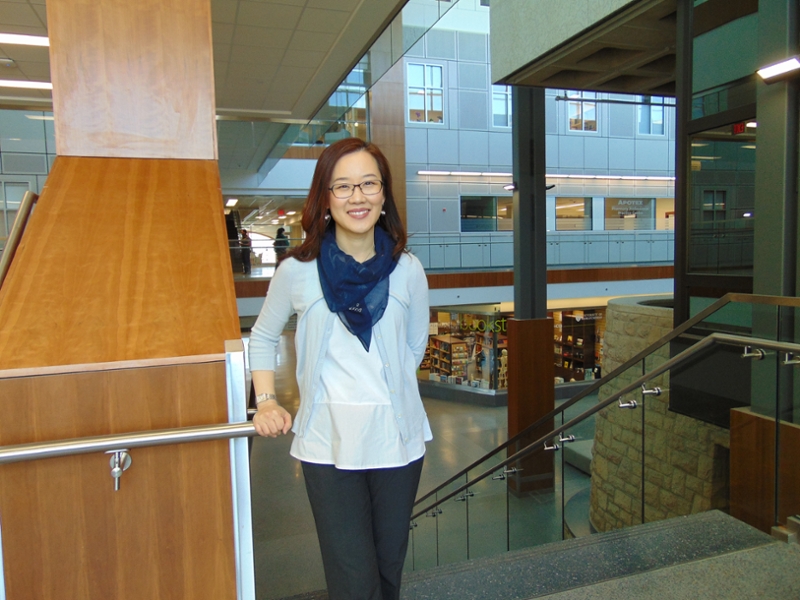 Dr. Soo Kim win Provost's Award for Outstanding Graduate Teaching
Dr. Soo Kim
from the School of Physical Therapy was awarded the 2016 Provost's Award for Outstanding Graduate Teaching.  The award recognizes an outstanding teacher who demonstrates excellence in teaching courses at the graduate level at the University of Saskatchewan.  The Selection Committee commended her leadership in teaching and learning of graduate students in the Masters of Physical Therapy program and her active contribution to course design, coordination and curriculum improvement.
Contact
Dr. Elizabeth Harrison - Associate Dean, Physical Therapy and Rehabilitation Sciences
Dr. Stephan Milosavljevic – Director, School of Physical Therapy
Mailing address:
School of Physical Therapy
University of Saskatchewan
Health Sciences Building, E-Wing
Suite 3400, 3rd Floor
104 Clinic Place
Saskatoon, SK  S7N 2Z4
General Inquiries
Phone: (306) 966-6579
Fax: (306) 966-6575
Admission Inquiries
Bev Cuzner - Academic Program Assistant
Phone: (306) 966-6581
Fax: (306) 966-6575
Arlis McQuarrie,
Academic Coordinator of Clinical Education
Phone: (306) 966-6584 
Peggy Proctor,
Assistant Academic Coordinator of Clinical Education (Saskatoon)
Phone: (306) 966-6574
Cathy Cuddington,
Assistant Academic Coordinator of Clinical Education (Regina)
Phone:  (306) 766-0559